Alphatech Technologies is a company from Czech Republic with more than 15 years of experience in developing and producing SIP based video door entry phone stations, IP intercoms supporting iOS (iPhone/iPad), Android and Windows.
Besides IP intercoms, product portfolio consists of analog and GSM intercoms, emergency analog and GSM elevator intercoms, VoIP GSM/UMTS routers, ISDN GSM/UMTS routers, analog and GSM switches.
IP BELL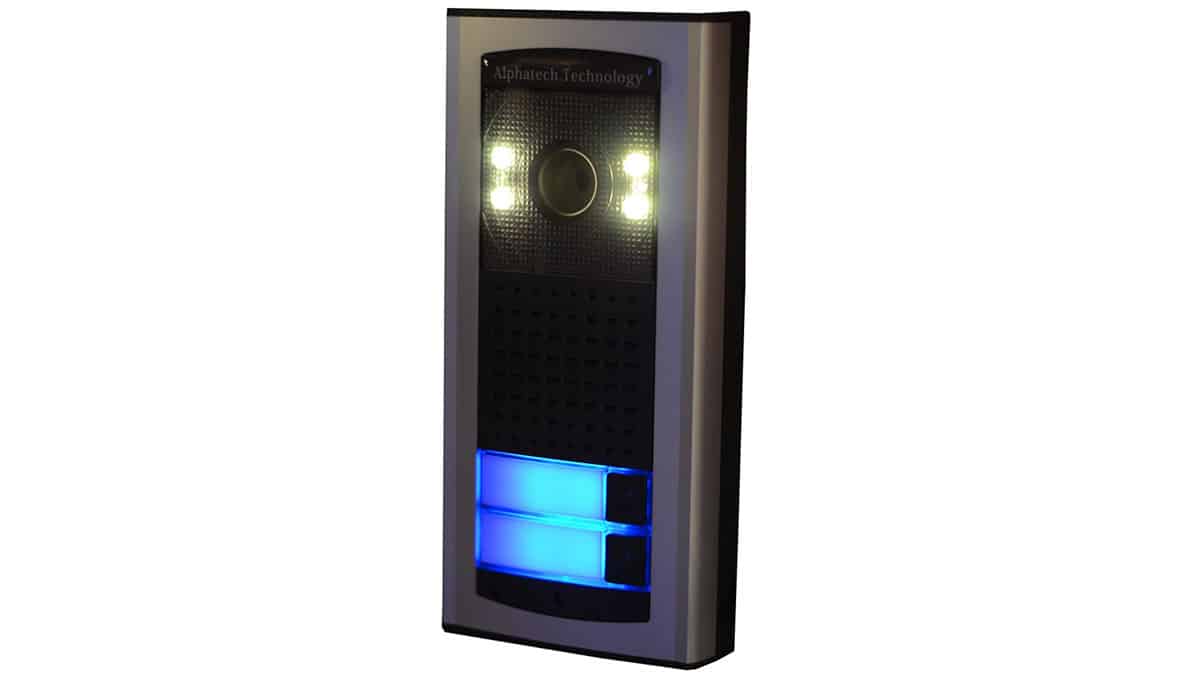 IP Bell is a VoIP SIP video door entry phone station. The front plate is made of anodised extruded aluminium and ABS plastic. Name holders are backlit in original blue colour for easy identification even in poor lighting conditions, making it perfectly suitable for both indoor and outdoor environments. The surface mounted technology makes the stations extremely easy to install.
Talk to callers, see the callers, then open the door
SIP Protocol, works with most modern IP phone systems
Integrated with FIBARO
Easy installation
iBell video softphone for Windows PC
PC Internet intercom system includes free of charge video softphone apps:

iOS version of video softphone app for iPhone/iPad
Android version of video softphone app
Windows version of video softphone app

Support of audio Streaming in Multicast for Paging
Open system for integrators of home automation
System capacity from 1 to 56 buttons using Bell-8 expansion button module
30mm thin profile
IP44 rating
Optional flush mounting installation box including rain hood
Options for single button to call to one number/group or two buttons to call different numbers/groups
Two internal relays to control door openers or lights by DTMF tones
Power over Ethernet (PoE)
IP camera to view real time video on PC
Pernamently operational camera (not only during the calls)
Integrated codelock feature via pushbuttons
Call forwarding to second phone number, e.g. a cell (mobile) phone
Each pushbutton has the memory for 2 numbers
Peer to Peer or SIP Proxy (IP PBX) mode
HTTP management
Compatible with Wildix Telephone Systems
Manufacturer Information
IP BOLD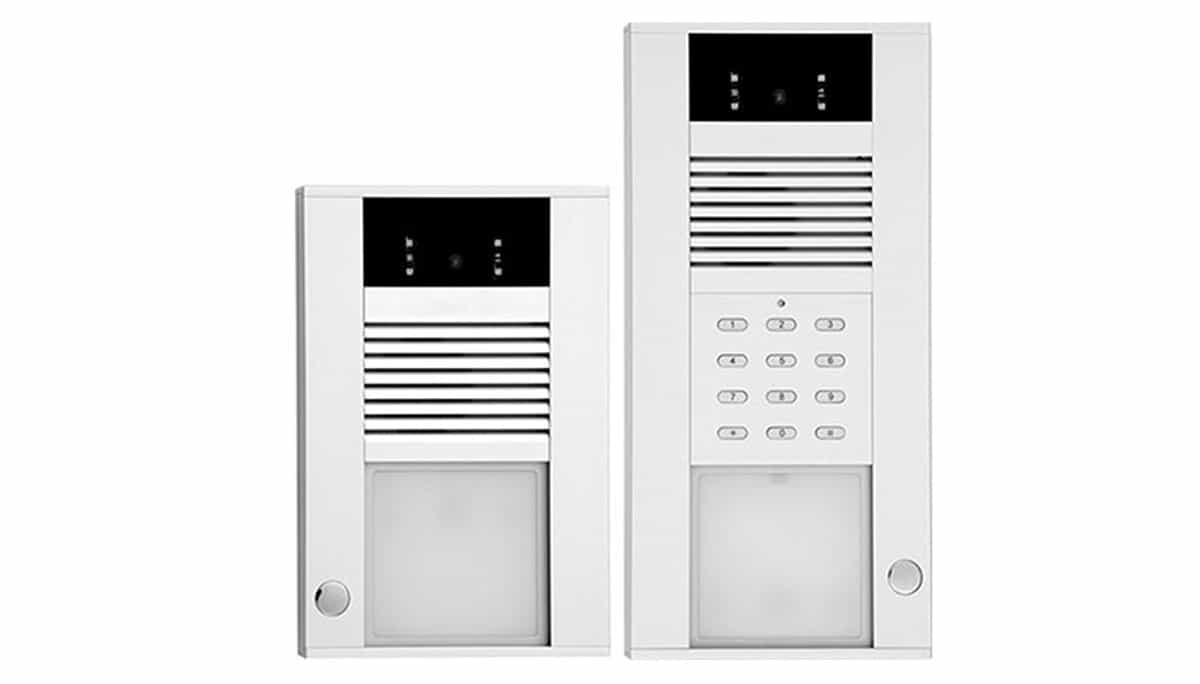 IP BOLD – IP intercom is a SIP based door entry phone station used for an easy way of communication both for companies and households.
The IP BOLD SIP intercom combines timeless aluminium design, modern technology, easy installation and maintenance.
The IP BOLD door stations belonging to IP intercoms family, offer two relay contacts, PoE, full duplex audio, a wide angle colour camera and an optional numerical dialling keypad.
IP BOLD offers two additional virtual relays, which you can use with IP web relays.
Supports AMV Fritz!Box and AVM Fritz!Fon
iBell video softphone for Windows PC
Supports migration to Microsoft Lync / Skype for Business
Suitable for noisy outdoor environments: speaker output 95,3dB at 1% signal distortion
IP44 impregnation rating with a rain hood
IP65 impregnation rate version for extreme weather conditions, IP BOLD 65
Compatible with Wildix Telephone Systems
AlphaTECH IP BOLD 65 Intercom Guide
Info Request
White Paper
Integration Vision – Door Phone: