Wildix PBX is available in the Cloud or as Virtual appliance or Physical.
Wildix PBX is available as a physical or virtual appliance or in the cloud.
Wildix software is fully integrated into the hardware, which helps to avoid problems related to third-party product integrations.
Multiple Wildix systems can be connected to provide a single global cluster.
Wildix VoIP PBX is a reliable communication system for small or large business — it's scalable and flexible and easily adapts to the needs of any company.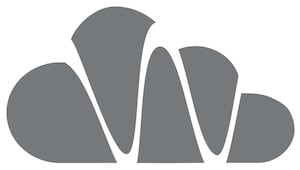 All Wildix Unified Communications features are available in the cloud. Cloud PBXs are activated with one click via the management interface.
You can add a physical on-premise PBX for failover.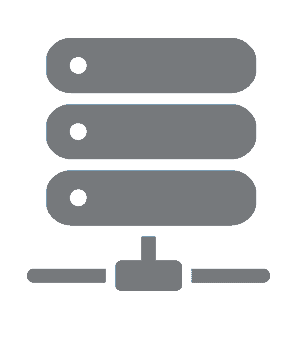 Wildix software can be virtualized on any environment, including VMware or any Linux platform.
Virtual environments allow more flexibility in configuration in the server farm and ensure the continuity of the services.

Standard 19" (1U) rack
4 network interfaces
Includes a solid-state drive
Thanks to WebAPI & TAPI, Wildix Unified Communications capabilities can be integrated with third-party applications and web-based software, allowing you, for example, to manage calls from your Windows PC or from external web applications.
WMS is the administrative interface of PBX and unified communications
The web interface is integrated into the Wildix PBX and does not require any installation.
It's entirely web-based and available in the browser on any OS: Windows, Linux, Mac OS X. No client/software installation required.
Time savings on devices configuration thanks to Wildix auto-provisioning: configure one or many devices at a time, with just one click. Add, manage, update both on-site and remote devices belonging to your Wildix system, assign phones to users via a single web interface.
Fast import of users & contacts: LDAP, Active Directory, Exchange Server, MSSQL, MySQL, Google, Office 365.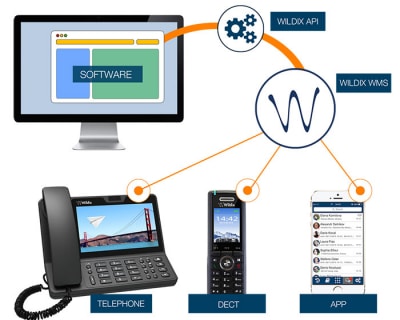 You can connect your PBXs, even those located in different cities and countries, via WMS Network – the network of intra-company communication in order to create one seamless and transparent communication environment in all the offices of your company.
In a Wildix network, one PBX takes up the functions of the server PBX. All the updates taking place on any client PBX become first known to the server PBX and then, in real-time, this information is passed to all the clients.
The Wildix WMS network cancels the distances between different sites of the company and enables all the users in different offices to collaborate as if they worked in the same office.
It's common for companies to have branch offices all over the world. The WMS network allows centralized management, maintenance and update of all the users of the system (no matter which country they work in). All system services are available at each site.
With the WMS network, communication between users is free of charge (except for the Internet connection costs). Each user can connect to the system from any office of the company keeping the same internal number and account settings.
A new user added to the system is immediately visible and can be contacted by all the colleagues.
By choosing Wildix you choose a complete solution: Fax server and failover are by default integrated into the Wildix phone system without any additional licenses.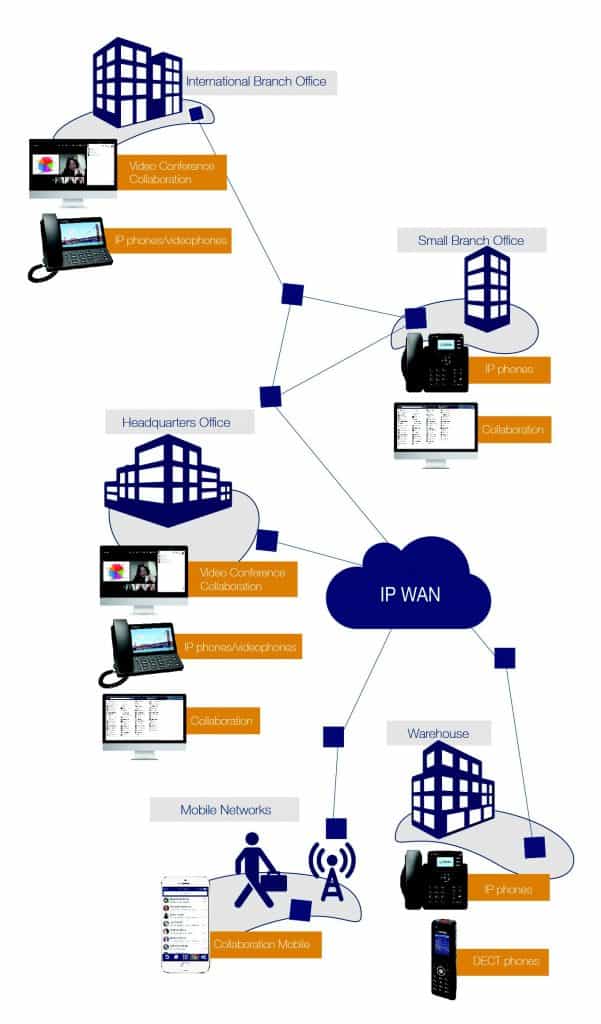 With fax server you can send and receive faxes and send SMS messages via email or Collaboration.
Each user can have a personal fax number
Automatic notifications on fax delivery status
Storage of faxes in digital format
Fax2Mail and Mail2Fax
T.38 standard for fax transmission over IP
SMS sending and receiving
Eco-friendly fax
FAILOVER AND LOAD SHARING
Any PBX connected to a Wildix network can become a backup PBX or share the load of another PBX in the same Network.
Once the sync is set up, all the functionalities can be automatically and seamlessly passed to the duplicate PBX without manual intervention. In this way you can guarantee redundancy in case of network or PBX failure.
Backup PBX has the same configuration as the main one, ensuring the continuity of the services and communication.
Thanks to redundancy feature, it's possible to enable local and remote survivability.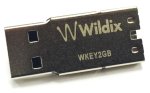 The Wildix 2GB USB Key Storage is a USB drive resistant to high temperatures. Operative temperature: up to 85° C, aluminum case, up to 100,000 write/erase cycles, read speed 22 MB/sec and write speed 18 MB/sec thanks to NAND flash technology.
Protocols and Technologies
Protocols and technologies
Support of ISDN and analog lines (FXO, BRI, PRI)
SIP protocol management
Support of analog devices (FXS)
Support of SIP devices
IP DECT System W-AIR
GSM media gateway (1-sim)
Support of VoIP and PSTN operators
Audio codecs: G.711a, G.711u, G.729A/B, G.722; HD codecs (opus)
WebRTC support
Fax T.38 support
Call and Contacts Management
Call and contacts management
Audio, Video call
Caller name visualization; CLI generation
CLIP recognition on analog line
DTMF tones
Blind/attended call transfer; return from transfer
Call forward busy, Call forward unavailable, Call forward unconditional
Call hold, Call park
DID (direct inward dialing), DISA service
Call completion; Callback; Mobility extension; Call waiting
Call pickup; group call pickup, call recording
Call intrusion: barge (conference intrusion), listen (silent intrusion), whisper (partial intrusion)
Do not disturb (DND) activation/ deactivation
Hotline
Distinctive Ringtones, Ringtones selection
Director/secretary
Graphical IVR; Audio file management
Call billing
Timetables and switches
Local and shared phonebooks
Import of contacts and users from MSSQL, MySQL,
LDAP, Google, Exchange Server, Outlook, CSV,
Active Directory, Office 365, Infusionsoft by Keap, Zoho CRM
Advanced CDR; Call stats; Call center functionality
SLA management
Call groups strategies, Call queues management;
Unlimited Voicemail
Dynamic LCR (least call routing)
Call block, Outgoing call barring
Paging
Intercom
Directory (Dial by name)
ACL groups
Active call switching from one device to another one
Conference (three-way calling; conference call)
Speed Dial (users / phonebook contacts)
Emergency numbers
Music on hold
Direct RTP support
Artificial Intelligence (AI): ASR (automatic speech recognition), TTS (text-to-speech), STT (speech-to-text); Personal assistant (user status reporting via TTS), Dial by name via ASR, Voicemail transcription via STT, speech recognition with voice control
System Management and Security
Admin tools / system management and security
Web-based administration interface WMS (Windows, Linux, Mac OS X)
Integrated Failover /redundancy/ Load share
LDAP Server; NTP Server; DHCP Server; SNMP Server
Manual / Scheduled Backup
Download and restore of configuration
TLS/SRTP security; SIP Trunks over TCP
Intelligent Bandwidth Management
Integrated SMTP client
Anti SIP-ALG technology
Multi user; Multisite (WMS Network of PBXs)
Auto configuration of Wildix devices (autoprovisioning);
phones configuration via HTTP/TFTP
Advanced Dialplan; Separate Dialplan for each PBX in the Network (WMS Network)
Sync of users, groups and ACLs over the WMS Network
System upgrades
Local and remote Survivability
Diagnosis and debug tools; trace generation
DoS attacks blocking
Serial port password
Storage on USB (Voicemail), Cifs/Windows Share/
Samba
Fax / SMS server; Fax2Mail, Fax2SMS services
STUN / NAT / Firewall traversal (RFC 3489)
System notifications to email with attachments
Startup diagnosis; Network link status diagnosis
LED: LAN, WAN, POWER
LAN and WAN access; SSH console
ACL for system administrators
Hardware appliance / Virtual / Cloud PBX
DHCP QoS
2FA (2 factor authentication)
Tools: mtr-tiny, tsql, iftop, dig, iperf, sngrep (installed); mysql-client, htop, mc (available)
SIP, in-band info and rfc2833
Fax over IP (ITU_T: T4, T30, T38, V17, V21, V27 ter, V29)
UC & Collaboration; Integrations and CEBP
UC & Collaboration; Integrations and CEBP
Instant Messaging/ chat
File Transfer
Desktop sharing and Remote control
CTI component accessible via browser (Collaboration)
WebRTC audio call, video call from the browser
Access to local and remote phonebooks
Contact center interactive queues, call center wallboard
WebRTC audio and video conference for PBX and external users
Attendant console
Windows TAPI Integration
Google single sign on (SSO), Office 365 Single sign-on
Active directory Single sign-on
Push notifications
Web CRM integration
APP for iOS and Android
Presence status sync on all devices
Geolocation
Integration with web apps (CRM, ERP, Fias/Fidelio, hotel PMS, ESPA monitor)
Popup URL/ Popup APP; Callback URLs
Click to dial, call popup
PBX API library; WebAPI
Support of URI for click to call
Up to 5000 users on one PBX
Up to 500 concurrent calls
Up to 100.000 users in WMS network
Up to 1000 nodes in WMS network
Hardware PBX Specifications
Hardware PBX Specifications
4 x Rj45 Ethernet ports 10/100/1000 Base T
2 USB 2.0
1 x Console interface RS-232 19200 bits/s
Environmental Conditions and Physical Dimension
(5°C – 40°C) operating; (5°C – 60°C) storage
5% – 90% Relative humidity, non-condensing
430 x 250 x 46,2 mm, 1U; weight: 3,2 kg
CPU: from J1800 to J1900
Memory: from 4GB SLC SSD to 8 GB SLC SSD
Safety regulations: UL 60950
CSA 22
Certificates CE and RoHS
Power Supply and Consumption
Internal power adapter 220V
Consumption: Idle 10W; Full power 25W
Learn more by filling out this form