CLASSOUND: The Full Integrated VoIP Service for Local & International Calls
Make First-Class Local & International Calls,
Securely in the Cloud

Contact us to learn how your business can save on local and international calls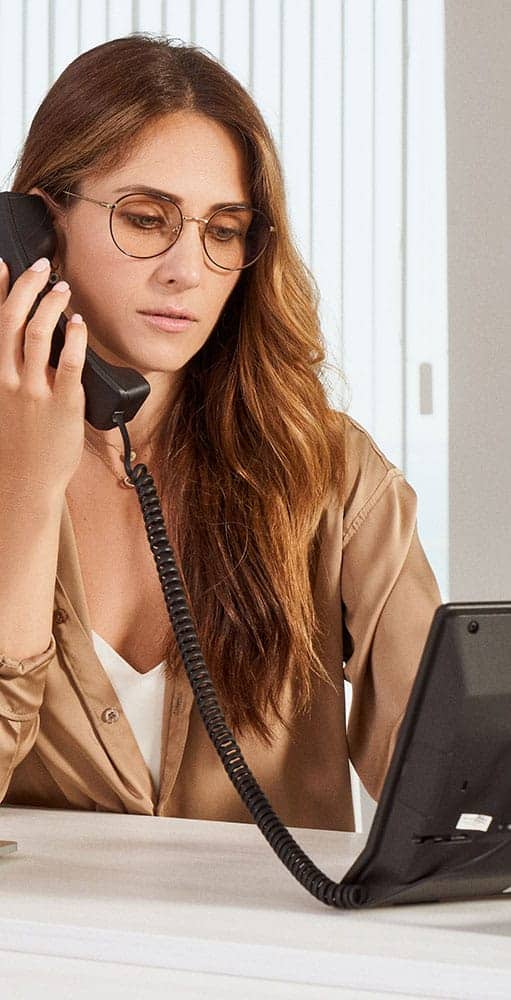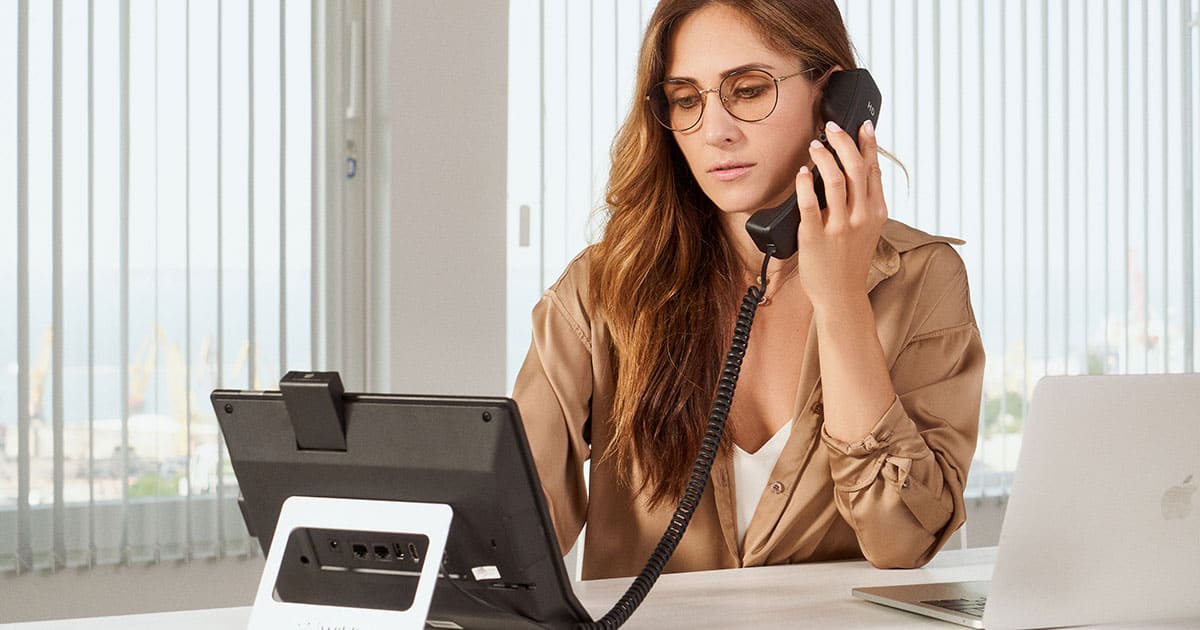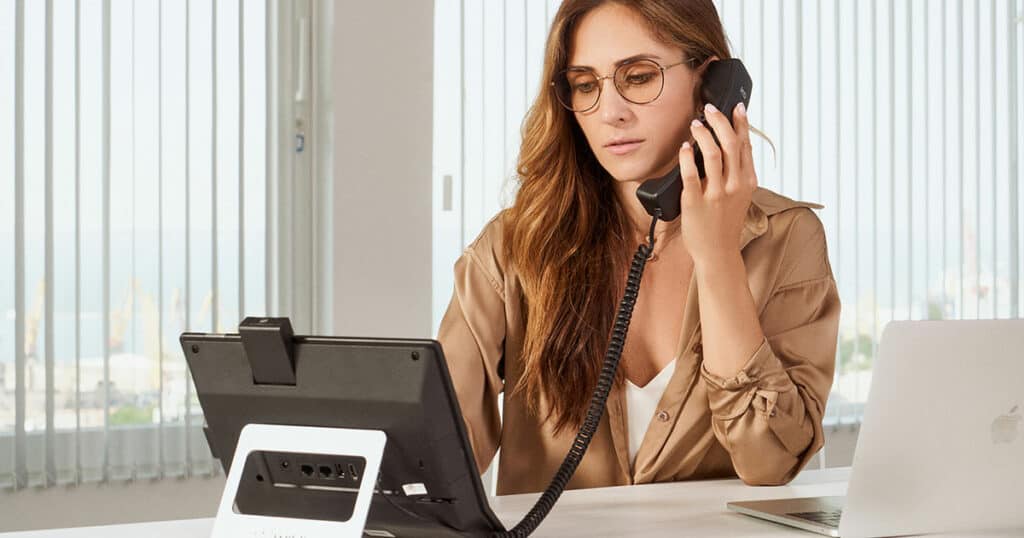 International businesses need an international unified communications solution. Even when you're only placing national calls, it's essential that your communication service is flexible and reliable enough to support all your operations.
For multi-site companies, unified communications as a service on its own can't sufficiently enable business processes. On top of VoIP calling services and UCaaS, these businesses need to reliably access international telephone lines and global call forwarding. Many phone, SIP trunk and VoIP services attempt to address this issue, but most of them end up creating issues instead.
Using most SIP trunking services, your business is stuck with:
On top of all these problems, most SIP trunks do not provide effective failover or fax support on a global level. And worse, these VoIP SIP trunks do not offer support for HD audio.
Stop wasting time on ineffective calling apps and solutions!
Whether you're calling locally or internationally, you need a trunk built to handle your phone traffic.
Learn about the benefits of an embedded VoIP carrier:
Only Wildix has a 100% secure SIP trunking solution that brings companies VoIP calls to 200+ (DIDs in 100+) countries and territories. 
With Wildix, international calls are available entirely from your VoIP phone, mobile phone or any device on your internet connection.
It's all possible with Wildix's revolutionary way of connecting to international phone lines: CLASSOUND, your international carrier for First Class Sound all around the globe.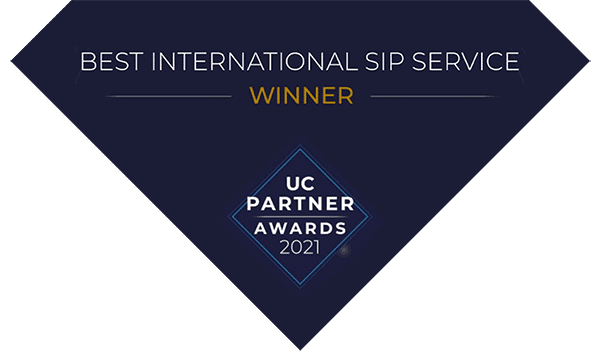 CLASSOUND —
Best International SIP Service
Contact us to learn more about the embedded SIP trunking service for your business
Boost your business operations with CLASSOUND
Choose a reliable service to boost your international calls!
What is the lead time from order to porting?
Porting generally takes 2+ weeks, but depending on the previous carrier, the length could be up to 30 days. 

However, thanks to Instant Virtual Porting, you can start receiving calls via CLASSOUND to your DIDs almost instantly, without the need to wait till porting is done.
In what areas can we use this service?
This service can be used anywhere in the world where the Wildix SIP service can be used on the same network.
Is this system ordered on a per-system basis or a per-user basis?
Ordering is performed on a per user model. When merged with the seat license, each user has 3,000 minutes a month. Seat licenses can be Essential, Business or Premium.
Is it possible to pool the minutes on CLASSOUND among users?
No, minutes are not pooled between users.
Are the networks that CLASSOUND operates on managed by Wildix?
Wildix has network management capability from end to end.
What is the process for ordering?
Wildix Partners can order CLASSOUND service directly from the Wildix Management Portal (WMP). Check documentation for more details: CLASSOUND Activation Request.
Contact us to enable CLASSOUND today
Are You a Managed Service Provider?
CLASSOUND is the perfect solution for boosting your UCaaS portfolio and winning more deals from international and multi-site businesses!
Wildix's premier SIP channel solution in the cloud, CLASSOUND ensures that MSPs are able to
Simplify your global calling with 3,000 minutes of FREE international calls per month, per user
THE DIFFERENCE WITH CLASSOUND
COVERAGE IN 200+ COUNTRIES & TERRITORIES:
Immediately after installation, CLASSOUND enables calling all over the world, without the need to sign any additional SIP trunking agreements.
With CLASSOUND, straightforward billing is the only way to go. Billing is performed on a simple per-month, per-user basis, done only through the providing MSP.
Start receiving calls via CLASSOUND to your DIDs immediately, without having to wait for the porting date.
NO ON-SITE INSTALLATIONS:
Bring the power of cloud unified communications to SIP trunking! With CLASSOUND, installations can be done entirely through the cloud for a quick, painless process handled entirely off-site.
Forget about waiting weeks or even months for your SIP trunking issues to be fixed. Every CLASSOUND installation is supported by Wildix's NOC team to solve all tech issues, ensuring speedy repairs at no additional charge.
In case of an outage, CLASSOUND automatically switches to one of its active backup servers. Its powerful cloud-based architecture keeps your global call network connected, no matter what.
Like all Wildix services, CLASSOUND features full encryption to ensure your international VoIP calls are completely secure. 
Voice traffic over CLASSOUND goes directly from the speaker to the point of presence. Combined with support for the HD audio codec Opus, this ensures minimal latency and the best possible audio quality.
Take your texting capabilities on a global scale. CLASSOUND features a complete SMS component to upgrade your unified communications technology with international text messaging or even texting campaigns.
With CLASSOUND activated, faxing anywhere in the world is easier than ever before. Send or receive faxes on a global scale, right from your current business devices.
CLASSOUND for our customers in the United States
Learn how the CLASSOUND helped other MSPs become more efficient in providing services to their customers:
The fact that Wildix have developed their own SIP trunk offering, CLASSOUND, has made our job easier, as the majority of services we now provide to customers come from one single vendor… It just simplifies the system for call routing and fault diagnostics for us, and for that customer, it just makes it a simple bill and an all-in-one service. The quality of CLASSOUND against other international SIP providers cannot be compared, it's just crystal clear.
It's not only the architecture that guarantees us flexibility: the Wildix licensing model, HWaaS, and CLASSOUND — all of this gives us a huge amount of flexibility in the way we go to market and price the solution to our customer base.
I have always found there were issues with any VoIP phone regarding call quality before using Wildix and CLASSOUND. CLASSOUND is the reason I can stand behind the product and recommend it to our customers. Honestly say it's the best sound and quality I have experienced when it comes to VoIP — nothing can compare to it. It has brought telecoms out of the stone age.
Fill out the form to learn more about CLASSOUND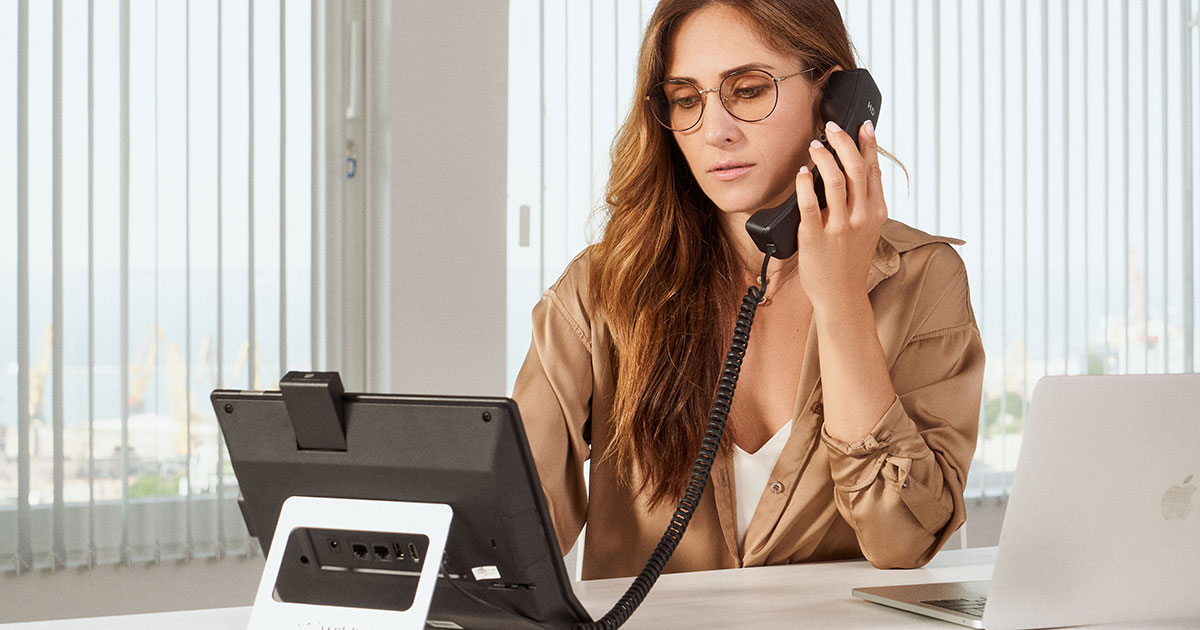 Cloud VoIP Wildix PBX
CLASSOUND is a ready-to-use embedded VoIP trunk that comes with your communication system. Learn more about the award-winning UCaaS VoIP solution from Wildix.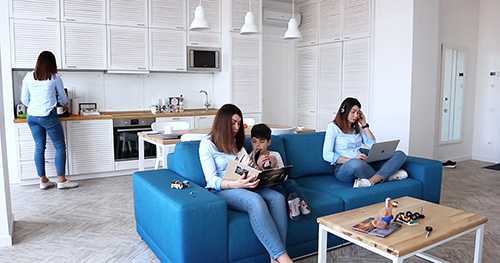 Smart Working
Thanks to CLASSOUND, you can port your phone numbers. This will enable you to place and receive calls to your home phone number using your office phone system.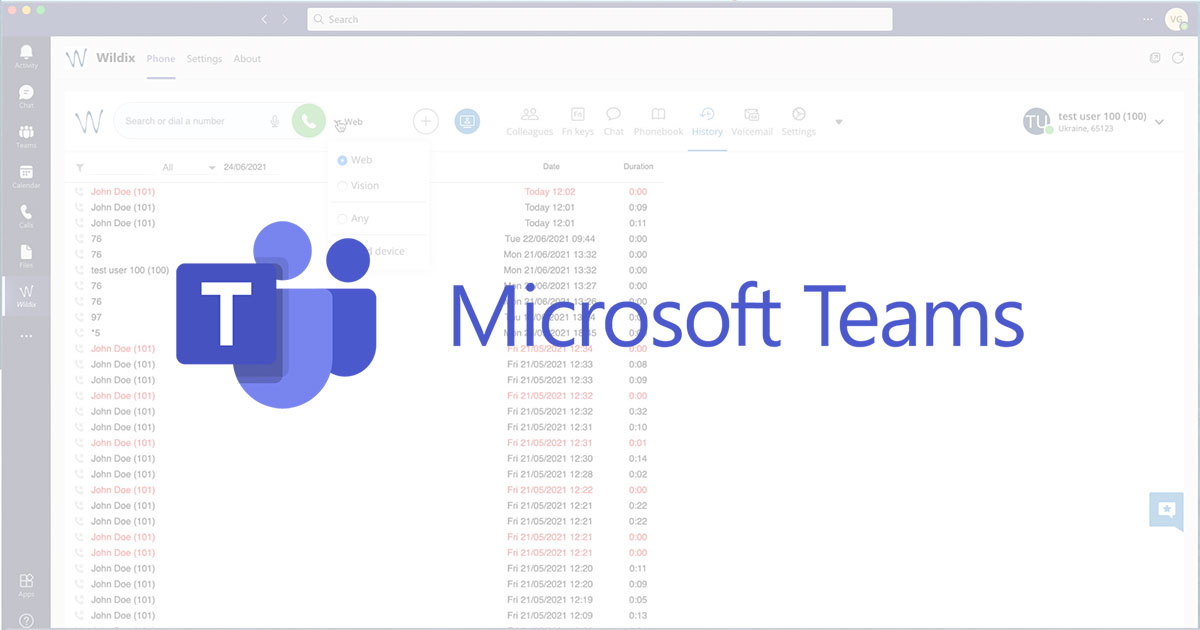 Microsoft Teams Integration
If you use Microsoft Teams at your company, you can place and receive calls via a Wildix PBX and use all of the Wildix system's advanced telephony features directly in the Teams GUI. Integrating the Wildix system with Microsoft Teams requires CLASSOUND.