High-end audio solutions design for modern workplace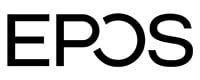 Type of Integration: Wildix Certified
Type of Connection: WI Service
Wildix Product Concerned: Business Headset
NO EXTRA CHARGES NEEDED
EPOS offers uncompromised audio and video connectivity to enable better communication and collaboration for business professionals – anytime, anywhere and on any device. EPOS audio is reliable, easy-to-use and designed for ultimate comfort.
EPOS is a premium performance brand pioneering audio technology. EPOS designs enterprise-grade headsets and speakerphones fit for use in unified communications and collaboration (UCC) and contact centers.
Featuring collaboration between Sennheiser and the globally renowned hearing technology group Demant, EPOS designs, manufactures and sells pioneering high-end audio and video solutions for business professionals.
Owned by the Demant Group and headquarted in Copenhagen, Denmark, EPOS is founded on over 115 years of audio expertise and operates worldwide with offices and partners in more than 60 countries.
Along with the company's own line of premium audio and video solutions, EPOS sells co-branded EPOS | SENNHEISER products under a licensing agreement.
Latest version of WMS
Latest version of EPOS firmware
Latest version of Chrome extension
Supported Features through EPOS and Wildix Integrations
Pick up calls with headset button
* Check the compatibility matrix to verify which EPOS devices support this feature
EPOS at Wildix Virtual Smart Working event
High-end audio solutions design for modern workplace
They already integrated EPOS equipment with Wildix system