The customer communication management platform for stickier sales: x-bees
Your sales communications channel.
The customer communications platform built to boost sales
"x-bees is the perfect tool for any company that wants to improve their communication and boost their sales."
Jose Luiz Perez Anton
Director of Telecommunications Sozias, Wildix Partner
In B2B sales, it normally takes a while to win that new contract. But when prospects ignore your messages, or when all the necessary decision makers seem impossible to reach, you need a tool that helps your sales team provide sticky communications on every call.
x-bees is the customer communications platform built to accelerate your B2B pipeline by doing what your sales team needs most: keeping in touch with prospects and putting all the decision makers in one place.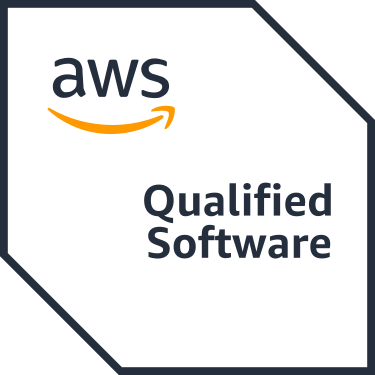 Get x-bees and bring your sales cycle:
Stop being ignored. Learn how x-bees helps your B2B sales team build a customer base that sticks around
Convert more leads to sales with x-bees
Get x-bees and optimize your sales pipeline
Every day, your company has to bring in new prospects, avoid churn and generate actionable data on sales strategies — all while keeping your leads engaged and satisfied. Doing all that efficiently requires x-bees, the only customer communication management solution built 100% for sales.
Sales acceleration with x-bees
A sales journey that creates sticky communications with your customers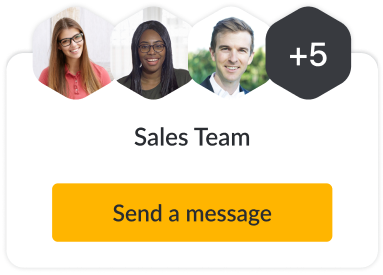 Step 1: Attract
It all starts by bringing leads into x-bees. Simply add a prospect's email address into the tool, or let potential customers contact your sales team via a widget on your website.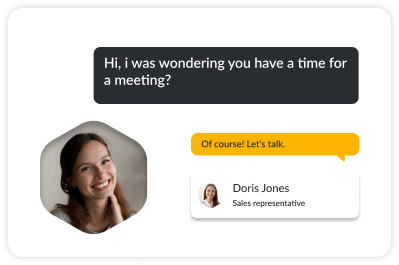 Step 2: Reach
No more disappearing leads — x-bees helps make sure your followup messages get seen while the prospect still has that critical initial interest thanks to mobile push notifications and emails.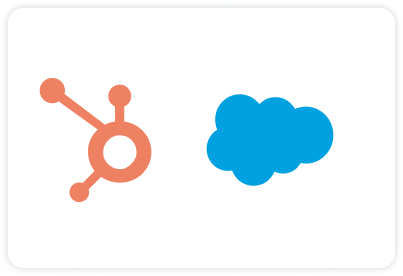 Step 3: Nurture
x-bees automatically logs meeting information to Salesforce. That lets your salespeople focus on what's important: talking to customers and understanding their needs.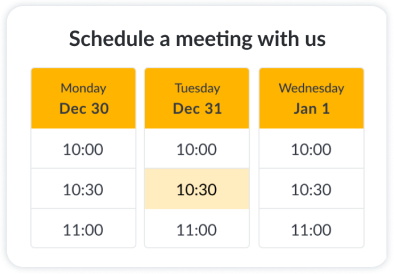 Step 4: Engage
Both sales agents and prospects can schedule virtual meetings using the x-bees Meeting Scheduler tool, where everyone can view your sales team's digital calendars and select an available slot.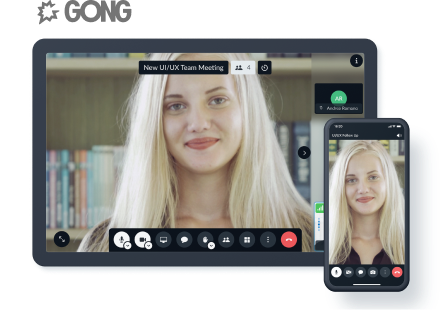 Step 5: Close
Ready to present a demo and close the deal? Thanks to the built-in business intelligence system powered by Gong, your sales team will have all the support they need to earn a new customer.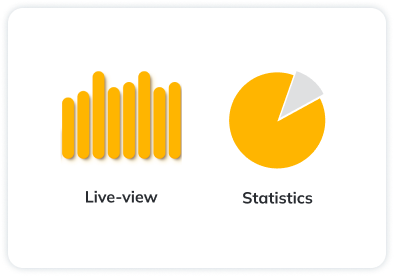 Step 6: Delight
You know customer communications don't end once the deal is closed. Thanks to x-bees' embedded analytics, you have all the customer information you need to upsell products and build a sticky customer base that keeps coming back to your business.
Chat, voice and video with your teams, prospects and customers
Schedule meetings with just a few clicks
Mobile push notifications and emails make sure your messages always get through to the customer
Real-time notifications to your sales agents letting them know when they speak too much (or not enough)
Website widget enabling your prospects and customers to get in touch with you via the web
Automatic logging of calls and meetings to Salesforce
Live view and analytics provides you with real-time insights and historical data on your sales team activity and performance
Actionable data about ongoing deals and your sales team's performance with Gong
Engage Customers Throughout the Sales Channel
With the sheer range of customer communication options delivered by x-bees, you can engage your clients and customers across all your communications channels and build your brand with consistent messaging and personalized customer service within your organization.
Drive your customer base from your website to x-bees via a widget on your website or a contact-me button

Ensure your staff can create a great relationship with each customer through chat, audio and video conferencing

Design

complex

customer

sales

funnels

using

Salesforce or Hubspot

to

manage

leads

in

x

–

bees

and

ensure

they

'

re

accessible

, 

even

if

sales

staff

leave

your

organization

Leverage

calendar

integration

with

Office 365 and Google Calendar

to

set

up

meetings

with

multiple

decisionmakers

Use

business

intelligence

through

Gong

to

understand

the

current

state

of

each

conversation

,

lead

and

deal

and

analyze

whether

you

meet

customer

expectations.
Learn more by filling out this form
and a customer care agent will support you in delivering a great customer service experience for your end-users.