Unified Communications Solutions by Wildix
Complete unified communications (UC) to boost your business's sales
Get the very best in unified communications and collaboration — as a service.
With Wildix, you'll have a complete suite of enterprise-grade unified communications in the cloud that fit your organization's exact needs — all with automatic updates, built-in warranties and zero hassle.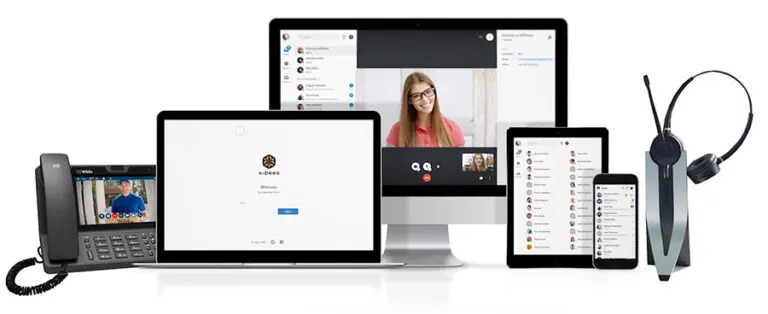 "Being able to work from home with a Wildix VoIP telephone system, plus better management of customer interactions, saves us 2 hours per day across the business, giving us a total annual savings of £12,190."
"Our two main benefits from using the Wildix system are time efficiencies and the ease of communication with clients and staff. We save about 60 minutes a day roughly using the new system, and we've saved between £15,000 and £20,000 in our first year in cost efficiencies."
Compliance partner at Milners
"Thanks to the Wildix system, we have increased our operations efficiency by around 20%. We now save an enormous amount of time for our IT Department, and thanks to new regulations and hybrid ways of working they can be as productive from home as from the office."
Founder & Director of Andrew Craig Estate & Letting Agents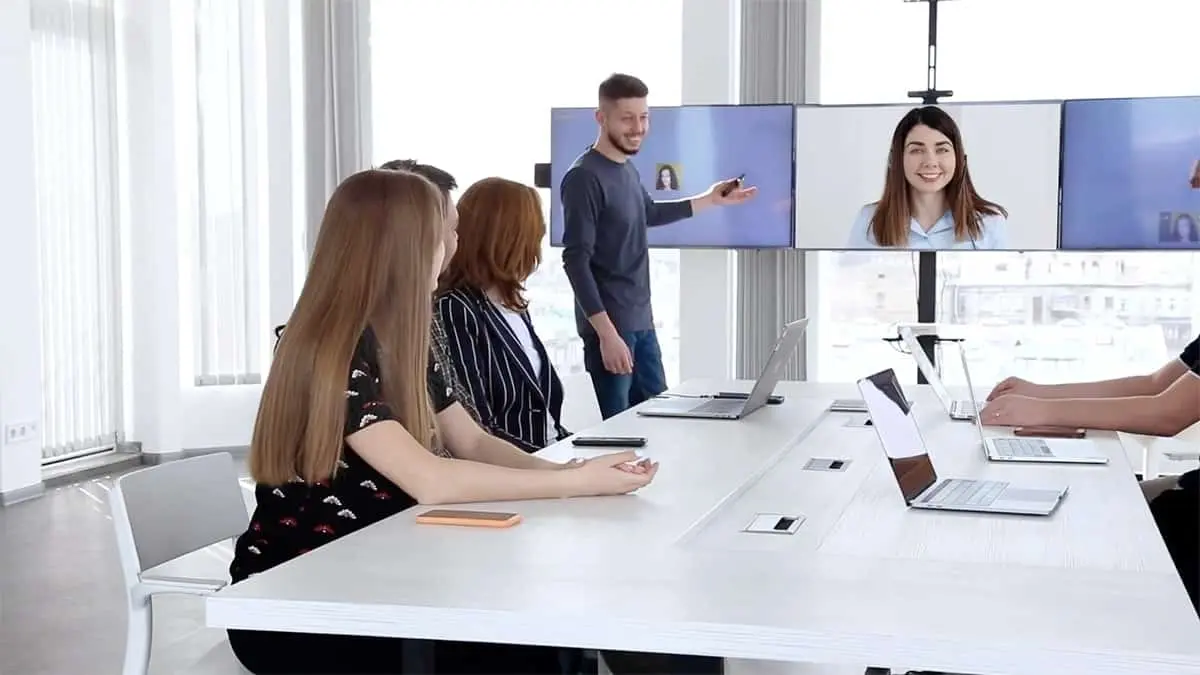 Unified Communications: Definition
Unified communications solutions make up all the communications systems your company uses daily — phones, instant messaging, video calls and beyond — all delivered to you digitally, as a service in a single interface. Already, unified communications and collaboration solutions are being adopted by industries all over the world and across verticals for their ease of use and business flexibility.
With UC&C solutions from Wildix, all your communications are available right in your browser, all accessible from any device. Send and receive voice calls, video calls, instant messages and more in the office or even on your personal devices, all with the latest updates rolled out immediately for maximum convenience and security.
Sales-Oriented UC Solutions, Only From Wildix
Do more with your unified communications. Wildix brings you the first UCaaS system designed for the convenience and ease of use you need to streamline business processes, remove bottlenecks and close more deals.
Unlike other UC solutions providers, Wildix is the market's first sales-oriented unified communications and collaboration system that brings you:
Up to 52% more sales through messaging directly through your website
25% more time saved (2 hours per employee per day) in daily operations
100% security without external hardware or additional apps
"Ever since the implementation of Wildix, we have been able to increase our volume of phone calls by about 10%. Over the last year the amount of missed calls dropped from 25% to 8%."
Trade Parts Center Manager at Northside Truck & Van Ltd
"We're not missing the voicemails that we were before. We're able to contact more customers and communicate with those customers more quickly than before. That means more revenue more quickly."
IT director at Big Dog Satellite & Solar
"Wildix improves communication just by being able to reach our far-flung locations easily. It's also got great flexibility; being able to change, to grow, to add on, has been amazing."
Marketing manager at Northwest Pipe
Connect to a Wildix Partner to learn more
Do More With the Wildix Unified Communications
and Collaboration System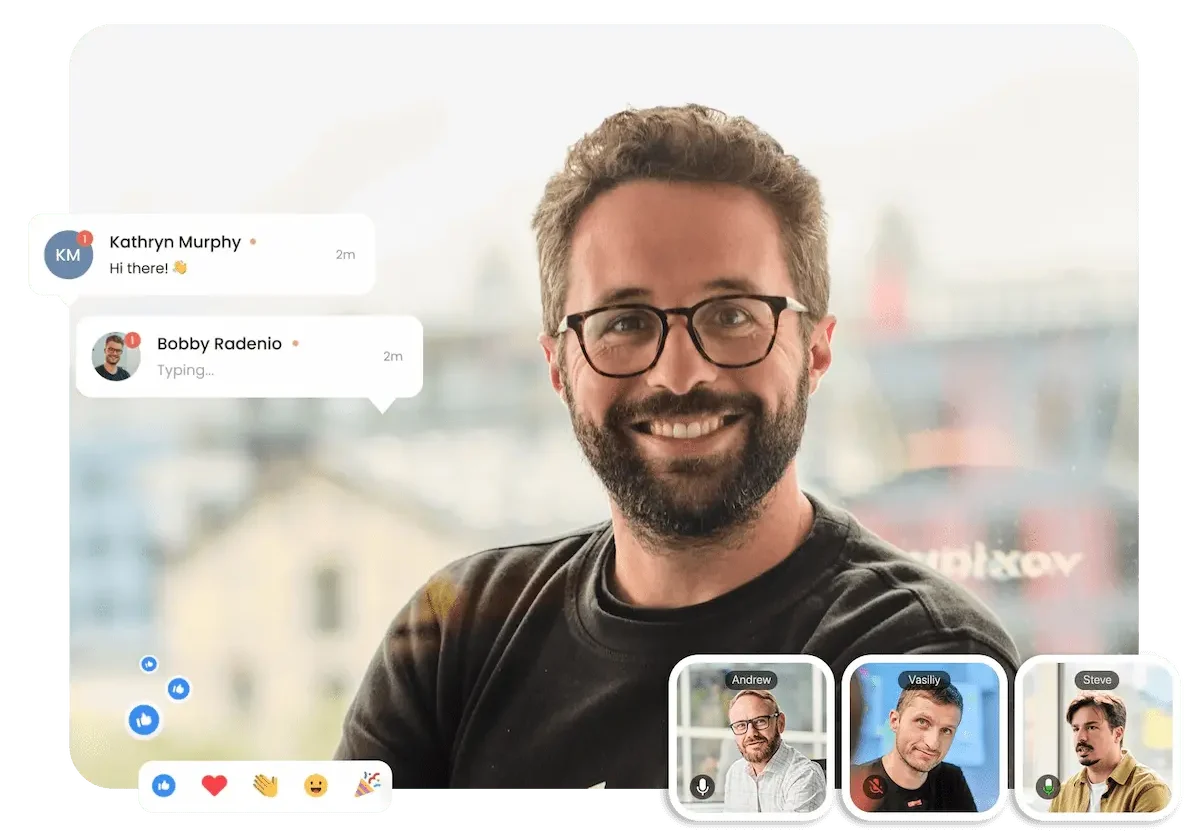 Communicate in real time
Update customers and colleagues alike instantly via your platform of choice with enterprise communication solutions by Wildix. Voice, video, text, fax and more are all available through a single easy-to-use interface designed with efficiency in mind.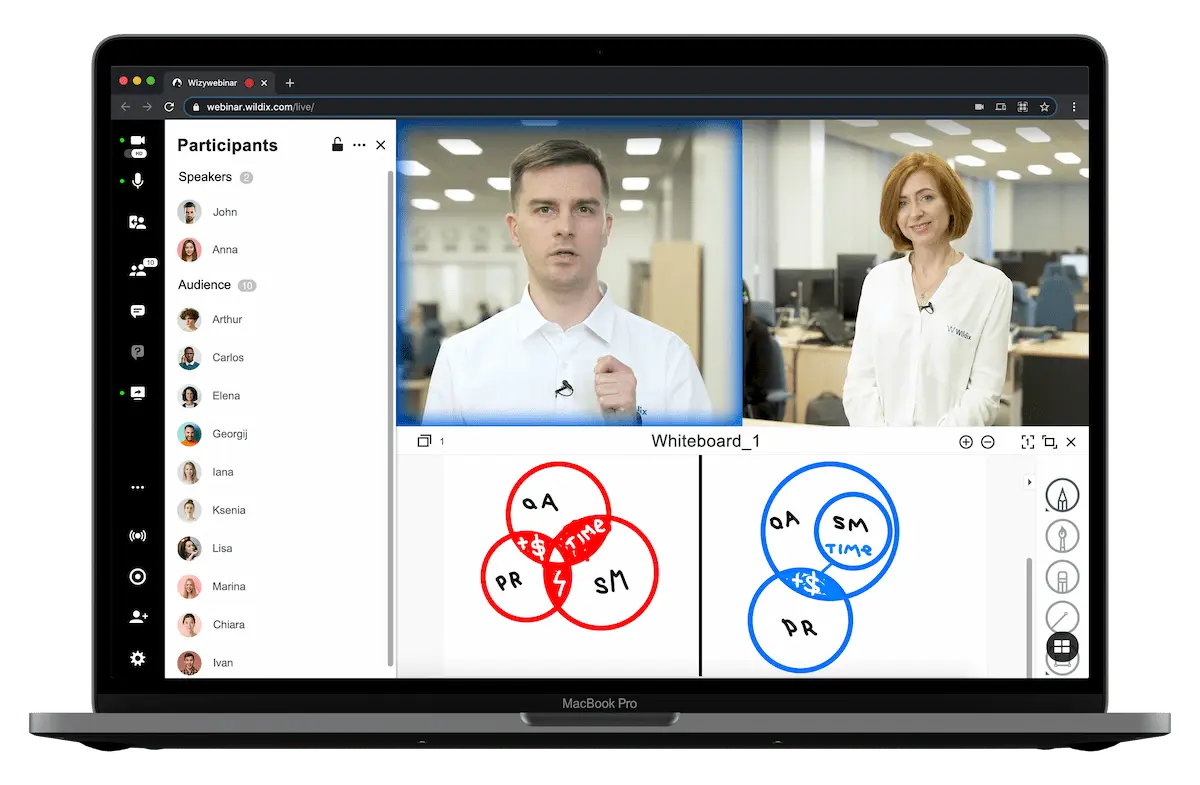 Access UC&C solutions from any device, right in the browser
Don't lock your business behind your office — with unified communications solutions from Wildix, you can use your main communications system through work or personal devices at a moment's notice, simply by logging in through the browser. Take your work anywhere and respond to communications at any time, all from just one work number.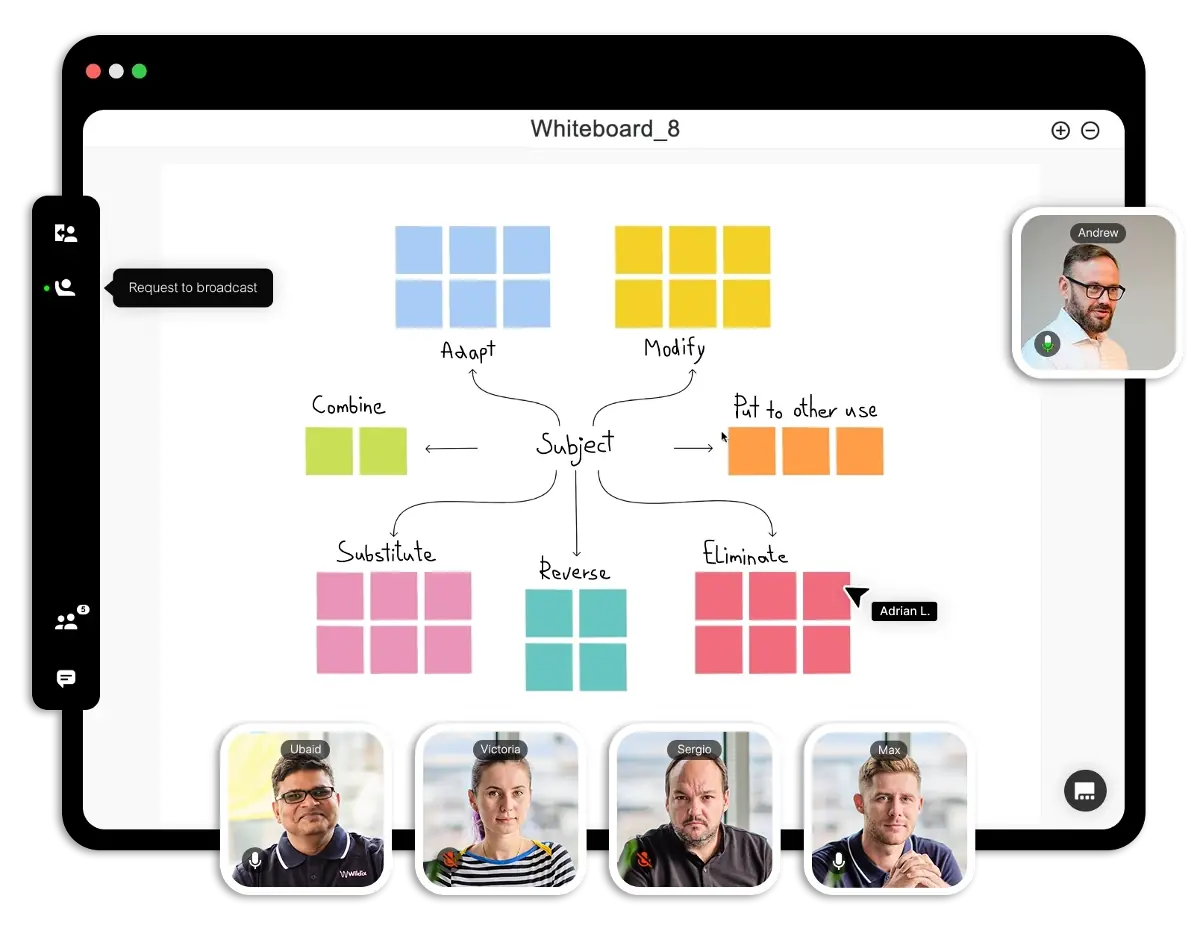 As few or as many tools as you need
No matter your organization's size, vertical or specific communication needs, there's a Wildix UCaaS system for you. Get a solution customized to help you reach your goals with as few or as many tools from the Wildix ecosystem to fit your needs and budget. And when you buy Wildix UC as a service, you can even change your setup from month to month as your organization expands and your needs shift.
Wildix Unified Communications Solutions Mean…
Talk to your customers wherever, whenever, and dedicate more time to closing that deal. Wildix's UC&C solutions are designed to take the most tedious points out of your job and direct your focus to where it counts: talking with prospects and buyers, and getting work done.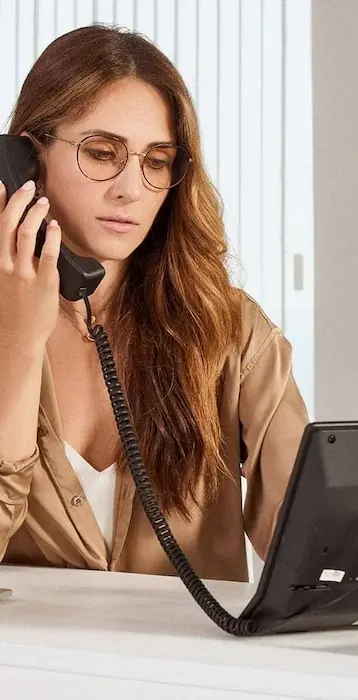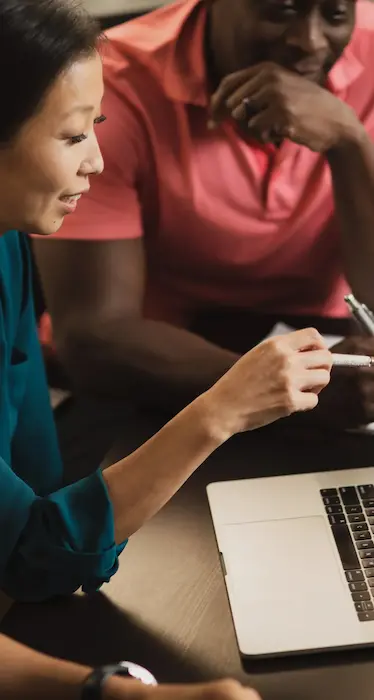 shorter business processes
Get more out of each day by letting Wildix cut out the busywork. With unified, intuitive communication interfaces and even AI-powered tools, a Wildix unified communications and collaboration solution can shorten business processes by up to 25% — or about 2 hours per employee.
Stay safe in all your enterprise communication solutions right from installation. With built-in encryption and a suite of automatic security features, Wildix is fully secure by design, meaning there's no need to pay more or work more to keep all your conversations confidential. No VPNs, no external hardware, no fuss — Wildix's enterprise communications solutions provide a 100% secure-by-design environment through an architecture designed from the ground up to keep out cyberattackers.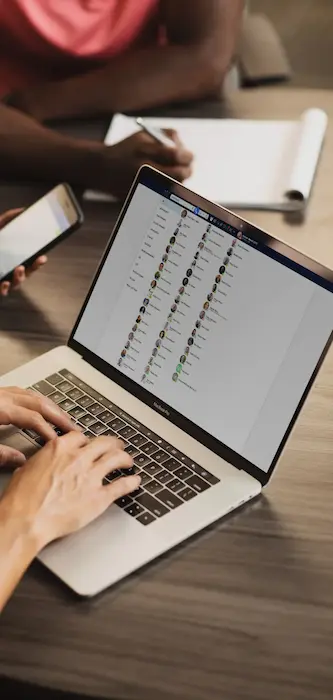 All Your Unified Communications Solutions in the Cloud
Wildix's unified communications solutions provide your organization with a complete ecosystem of tools and apps to perfectly fit your communications needs. Customize your plan however you prefer — our UC&C solutions will handle the rest.
Integrations:
More Customization for Your UC Solutions
Complete your unified communications services with the digital business tools you already use, directly through your Wildix system. Wildix stands out in the UCaaS space with integrations from some of the biggest names on the market, including: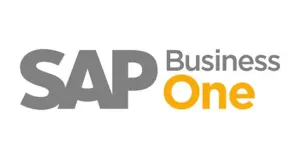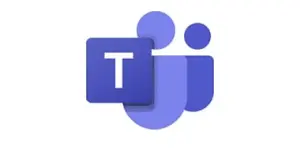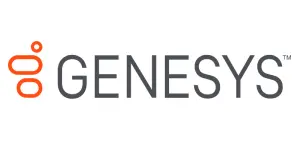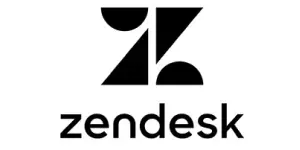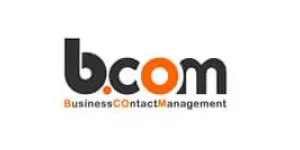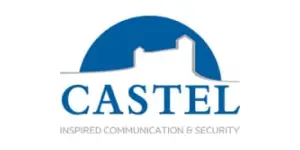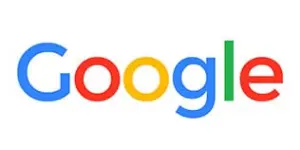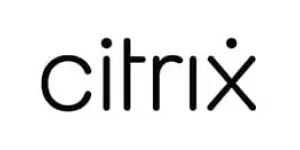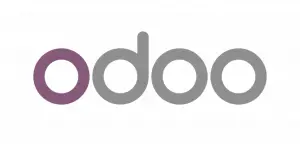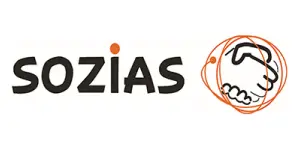 Find a Wildix Partner to get your
complete unified communications solution