Wildix offers a full range of media gateways (FXO, FXS, GSM – LTE), that offers flexibility and scalability in the architecture of the enterprise communication system.
W-PA is a Public Announcer and a SIP Paging Gateway, fully integrated into the Wildix Unified Communication System.
Media Gateways 2 – 4 – 24 FXS ports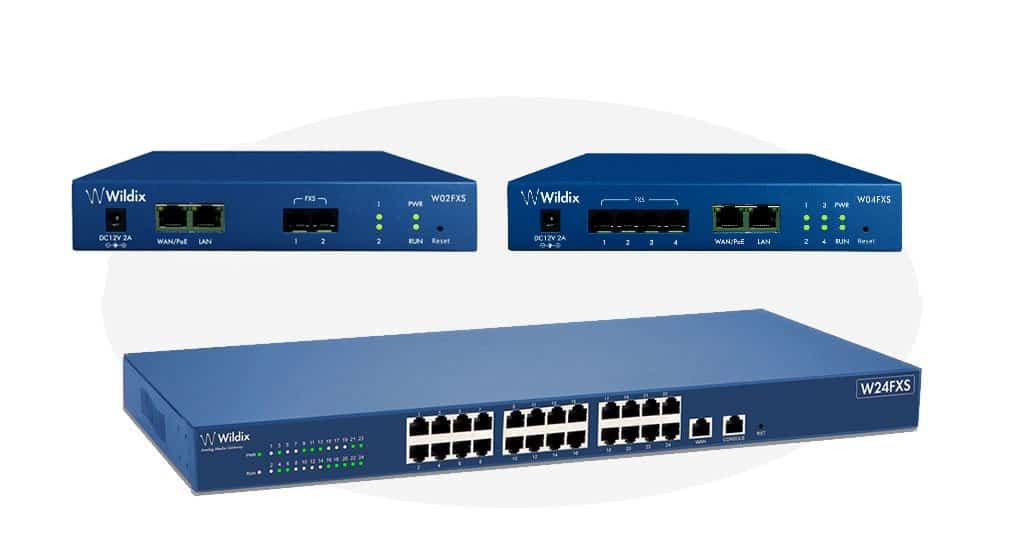 Media Gateways 4 FXO ports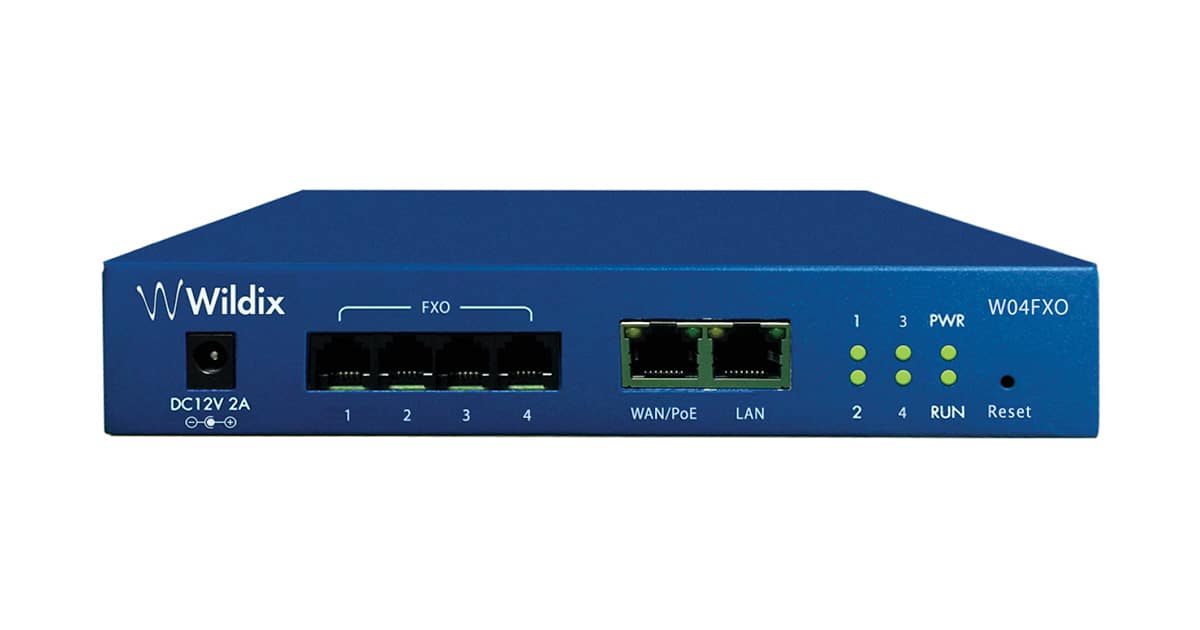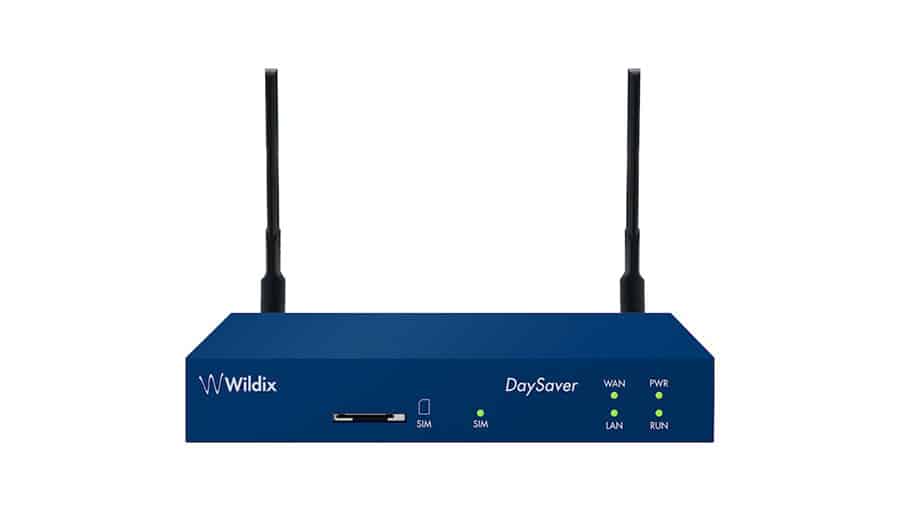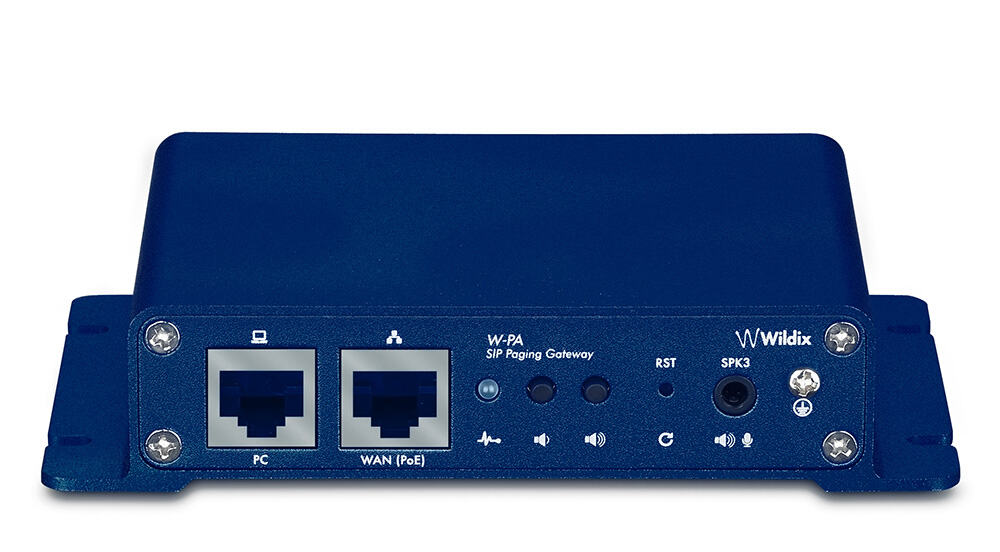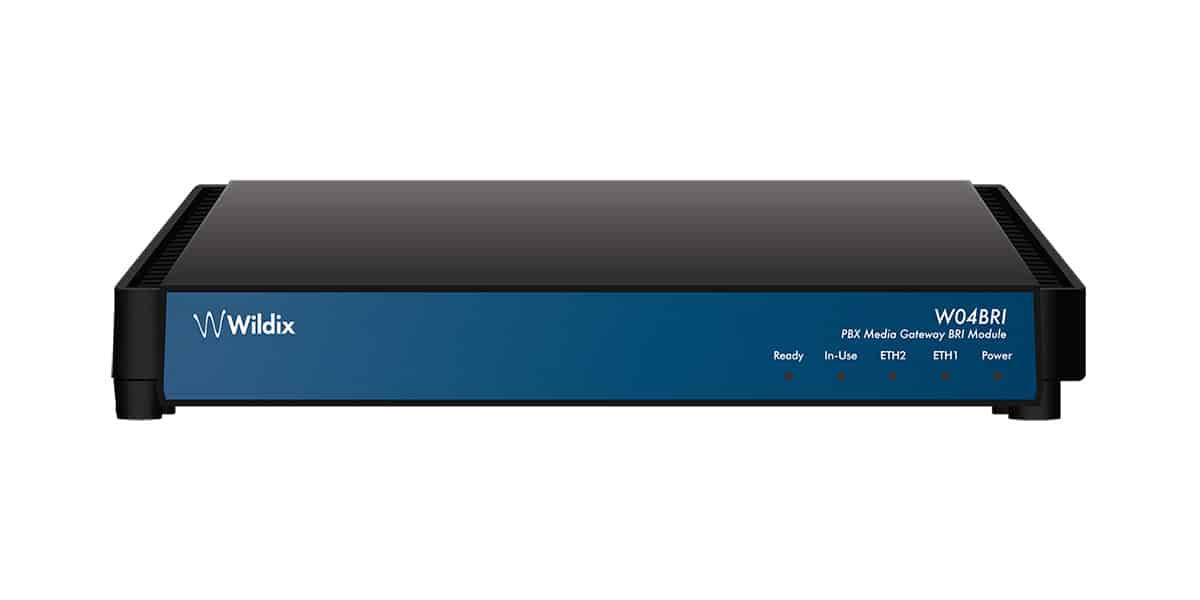 W04BRI: 4 ISDN BRI ports/without PoE – 8 Voice Channels
Media Gateway 2 PRI ports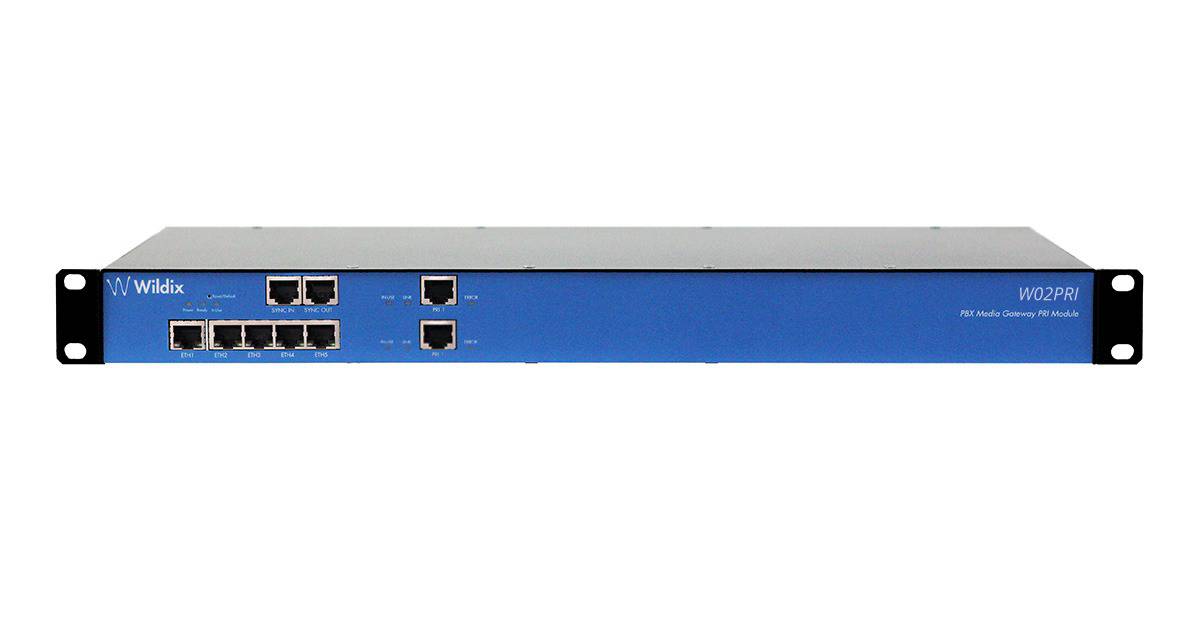 W02PRI:
2 ISDN PRI ports/PoE – 60 Voice Channels
With Wildix media gateways you can connect phone lines to the VoIP services and analog phones to your Wildix PBX. Wildix system is flexible and scalable and can be easily extended by simply adding a new module to your network on the fly, without suspending your work.
Wildix FXO media gateways allow you to connect ISDN and analog lines to the Wildix PBX.
Wildix FXS media gateway serve to connect analog phones and fax machines to the Wildix PBX.
DaySaver is an LTE gateway. It has two antennas, one for data connections, another one–for calls and SMS. It can be used as a backup for Cloud PBX, as a backup for the cable Internet connection, or, even as the only Internet access for small offices or during the events. In case the Internet goes down, DaySaver switches to LTE and uses the cellular data. DaySaver also supports inbound and outbound SMS.
The Public Announcer fully integrated into a Unified Communications system. Simply Powerful!
W-PA is a SIP Public Announcer, used to broadcast emergency messages and communications in large environments such as shopping malls, supermarkets, airports, hospitals.
The Public Announcer is 100% integrated into the Wildix Communication System, ensuring an extraordinary continuity of service and cutting the risk of device disconnection to zero.
Wildix media gateways and W-PA are easy to provision to the Wildix PBX and to update via the WMS interface.
W-PA successfully installed in a dental office. Read the use case.
Fill out the form below to learn more