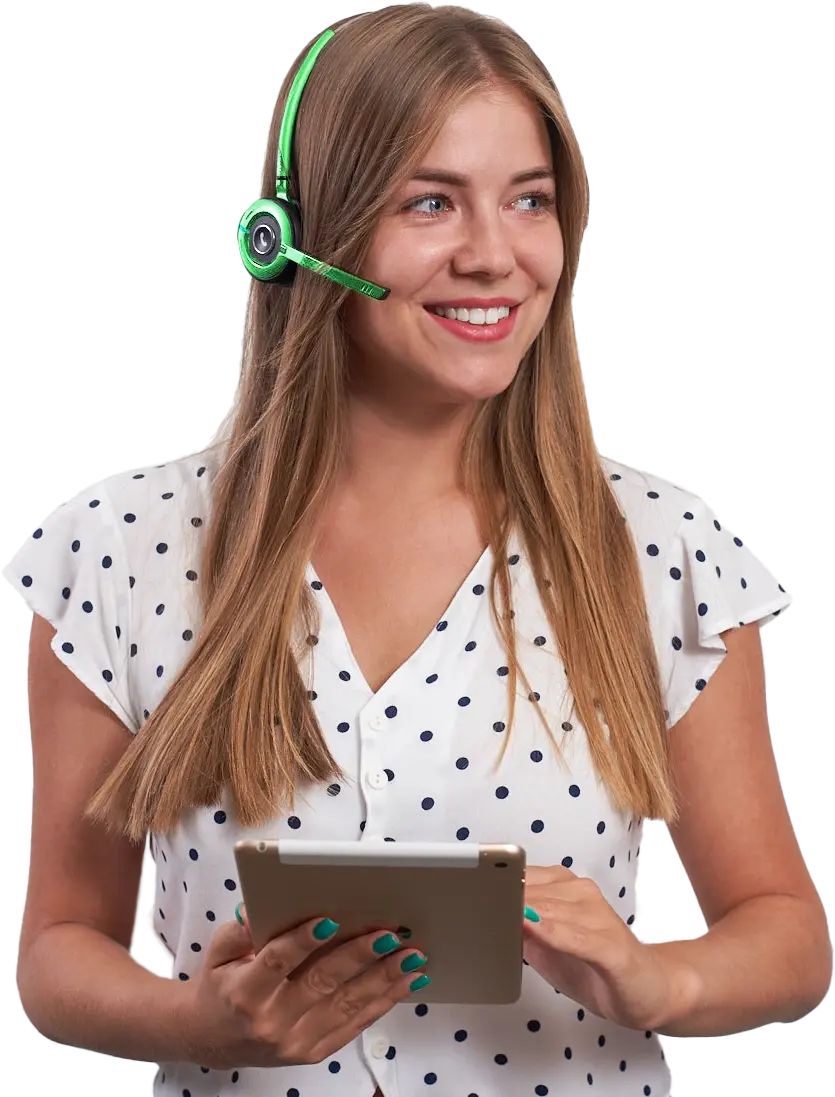 x-hoppers:
Your Complete Retail Communication Solution
Boost in-store sales with
push-to-talk headsets

powered by a robust cloud-hosted retail communication system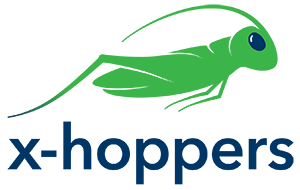 Jump ahead of in-store problems and your competition
Connect retail assistants and increase customer conversions
Scan the QR code
to talk to us

x-hoppers is more than wireless communication headsets
It's a complete retail communication solution built to engage customers, track store interests and increase customer loyalty. Combining complete digital communications, QR code call points and wireless headsets, x-hoppers is the springboard that propels your store into the future of retail.


Team communication headsets and retail communication software together put the full power of UCaaS directly in your store. Only with x-hoppers.
"x-hoppers has helped in our stores massively with customer engagement, it enabled our colleagues to be able to talk and communicate seamlessly, to meet the needs of our customers in terms of directing them to certain areas of the store to spot customers that may be in need of advice."
Project Manager at the Retail and Change Team, Holland & Barrett.
"We would absolutely recommend x-hoppers to other retailers, it has enabled Holland & Barrett become more flexible with their communication."
Delivery Manager at the Change and Tech Team, Holland & Barrett.
As big as e-commerce is, customers still respond to a great in-store shopping experience.
However, in-person retail always brings the threat of problems that can hamper sales and customer relationships, such as:
E-commerce avoids some of these problems by being online. Others it solves through retail software and SaaS tools. But all brick-and-mortar shops need to leap over these issues is to use a more effective retail communication solution.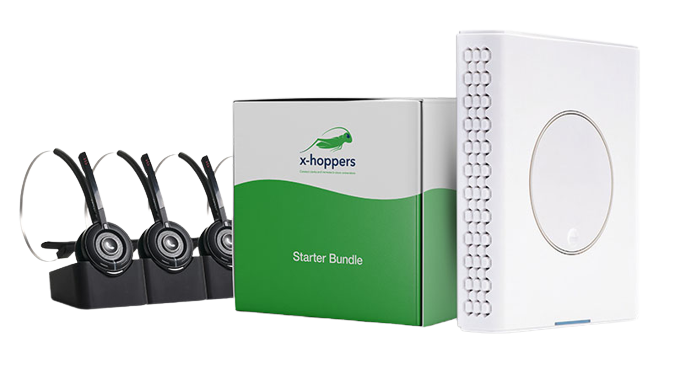 x-hoppers: the communication headset and SaaS retail solution that puts you one jump ahead
With x-hoppers, you get the best of communications software, SaaS solutions for retail and retail analytics, all available through an easy-to-use wireless headset. Here's how easy it is to hop on board with x-hoppers:
Take a flying leap ahead with x-hoppers and have your store land:
35% more sales
from a streamlined retail communication system
Unify retail assistants' comms headsets to ensure every customer interaction answers questions effectively and boosts satisfaction.
150 fewer hours
spent on customer-facing tasks thanks to leaner workflows
Bring IoT into your shop with a unified voice channel where shop assistants can coordinate to create a better, more responsive service.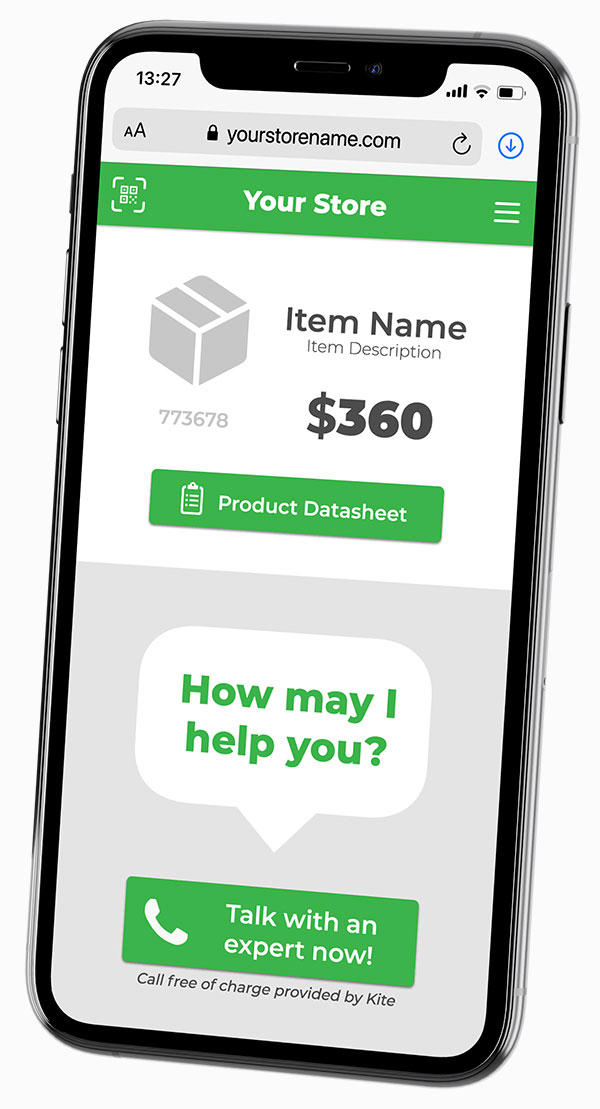 It's all possible thanks to the combination of:
One unified voice channel for retail communication devices
With x-hoppers, each store associate gets a wireless communication headset that links them to a single, always-on channel. When other staff need assistance with customers, have a question or want to make an announcement, it instantly goes through to all other clerks on the secure voice line.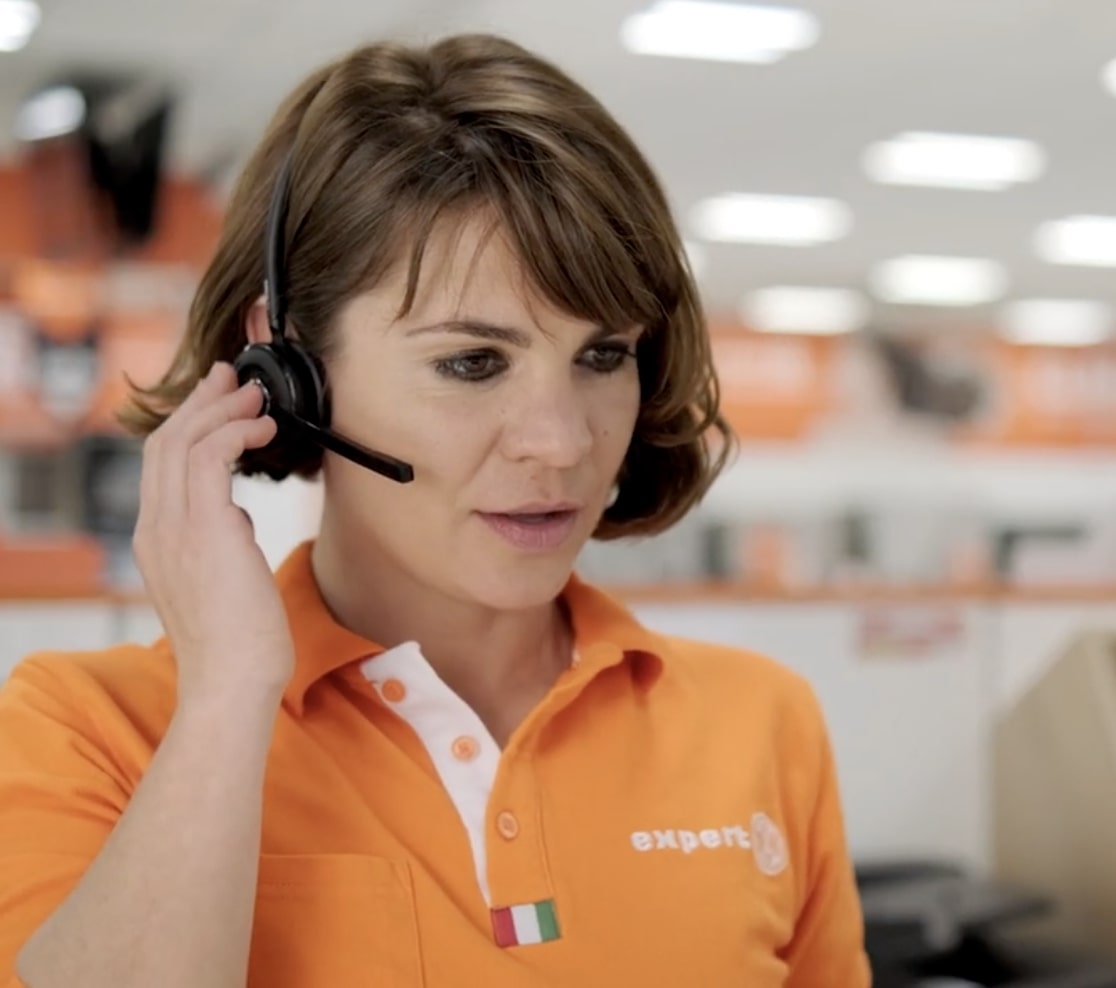 QR code call points to facilitate customer inquiries
No more unsanitary, hard-to-find call points: x-hoppers makes calling a store associate as simple as scanning a printed QR code. Once the customer scans a printed code with their smartphone, the x-hoppers system issues an alert that someone in that department needs assistance. That ensures it's always a cinch to meet customer expectations and earn their loyalty. You can also add QR codes to SELs so that customers can rapidly find information, book a delivery or even view explainer videos, depending on your needs.
Big data collection for predictive analytics
Why should analyzing shopper trends be available only for e-commerce? Thanks to the QR code call system in x-hoppers, your store can track customer interest and engagement right in your physical shop. The system tracks and logs every scan to build big data on how your customers are interacting with product lineups and more — all as you conduct business as usual.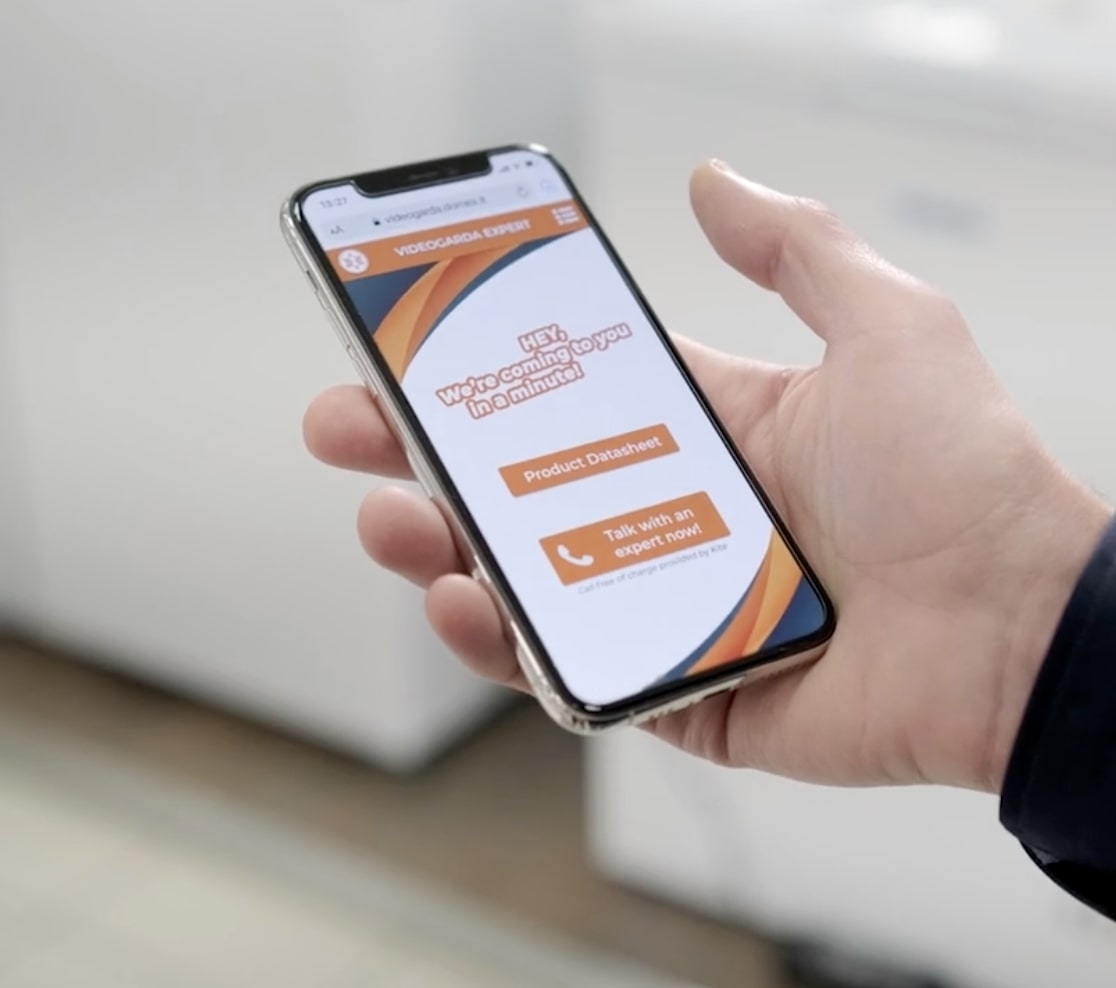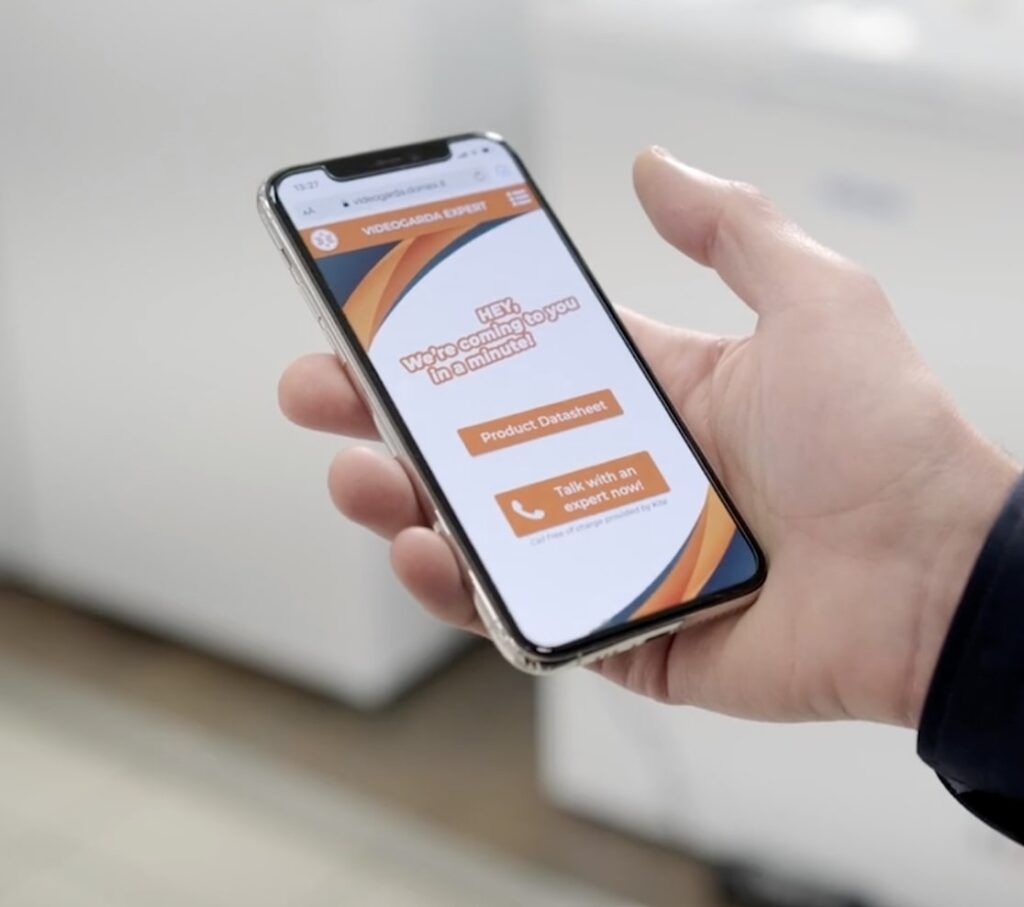 Cloud hosting for a fully secure SaaS retail solution
Keep all your in-store conversations completely private and fully secure in the cloud. Through a private DECT channel for talking via headsets and a hosted service for your retail communication software, x-hoppers enforces top-quality security at all points during in-store communications. That makes running your shop that much safer, simpler and cost-effective.

Reduce shrinkage with AI-powered security cameras
Have a keen eye on your security camera footage at all times. Thanks to an integration with
Veesion
, x-hoppers continuously tracks and analyzes movement on your shop's CCTVs to automatically pick up on suspicious actions that may indicate shoplifting or other threats. Once the system notices a security risk, it issues an automatic alert to staff over the x-hoppers headsets. Better than simple surveillance, that brings you reliable, fully automatic tracking of possible threats and breaches. 
x-hoppers for Holland & Barrett: a winning choice
Not just a hands-free communication headset: x-hoppers gives physical stores a way to leap ahead of their biggest issues
Don't just coast along as normal — get a jump on
common retail issues
x-hoppers at your store means:
The technology x-hoppers uses to get your store off the ground and into the cloud
Wireless headsets and other communication devices do a lot to keep employees connected to one another in the moment. But x-hoppers goes further with a retail communication app that plugs right into your UCaaS setup, bringing big data collection, call routing and cloud-hosted security into your retail SaaS solution and in-store hardware.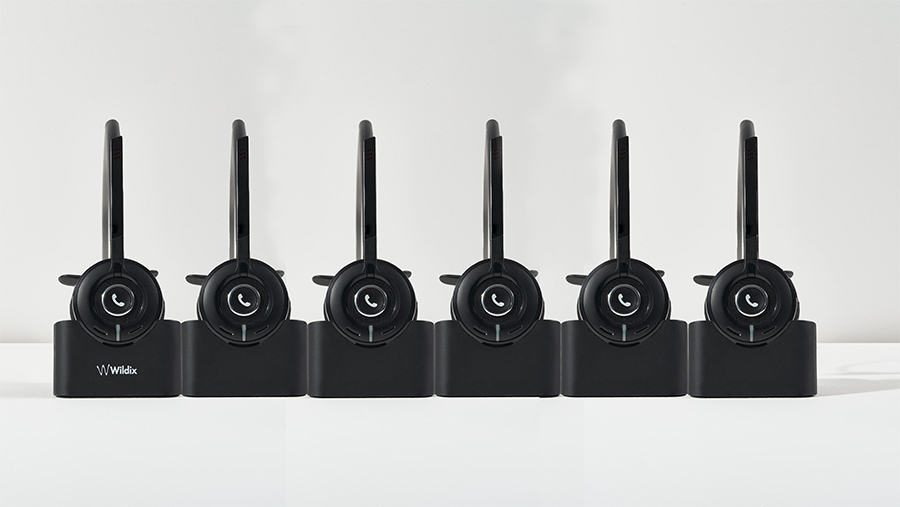 Wireless communication headsets, all hosted in the cloud
Keep extra hardware to a minimum with your x-hoppers deployment. Once you're set up with the package's hands-free communication headsets, the rest of the set is purely virtual, bringing you the accompanying retail software via SaaS hosted in the cloud. With x-hoppers, you get the best of cloud business solutions and retail communication devices, all delivered with maximum convenience.
The reliability of team communication headsets + the security of DECT technology
x-hoppers delivers the best in convenient retail communication solutions by combining a simple headset design with a fully secure voice channel. With simple controls and tactile button operation, the x-hoppers team communication headsets take minimal training to use in everyday retail. Then, each device is connected via a digital enhanced cordless telecommunications (DECT) channel — strong enough to cover your whole store's area but running separate from Wi-Fi for added reliability.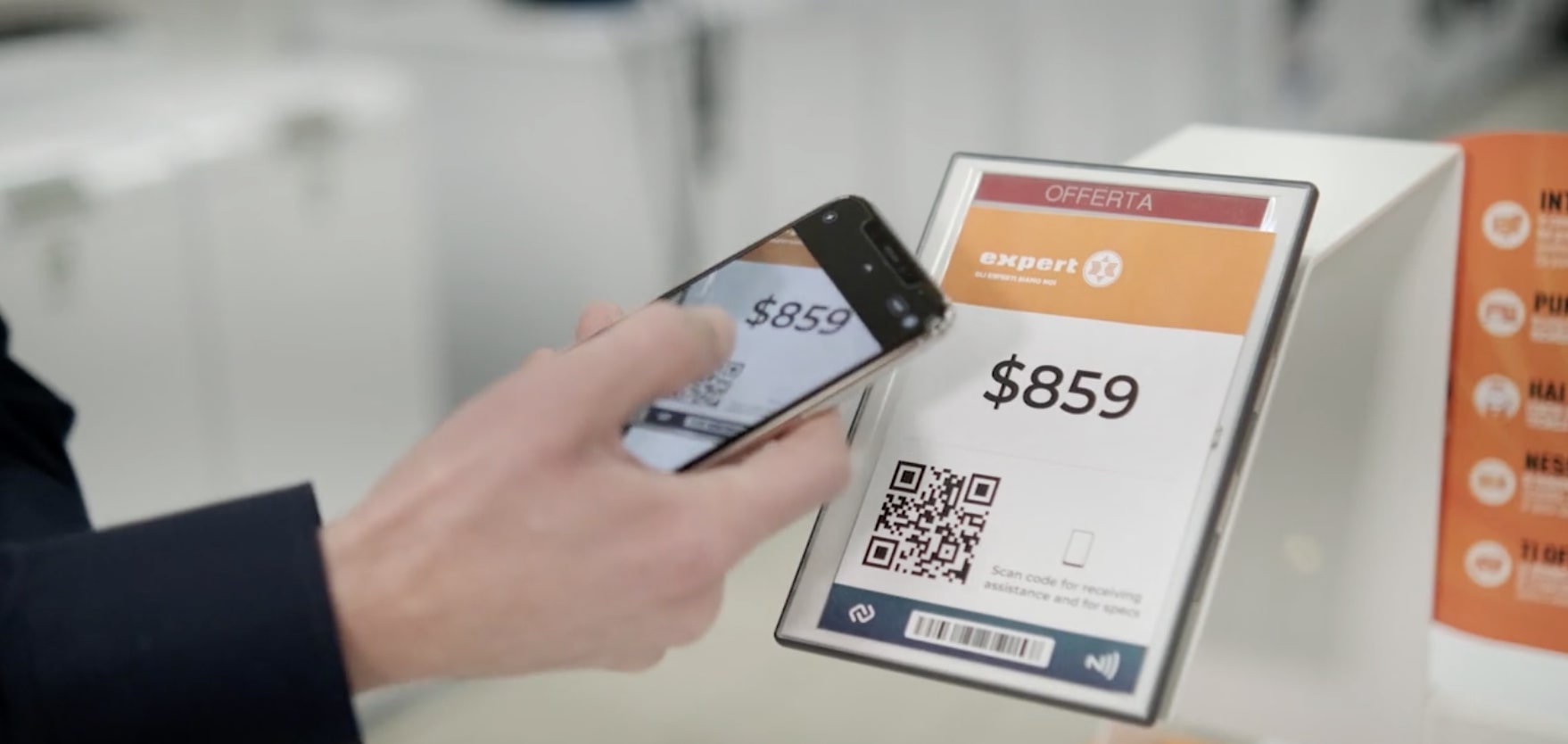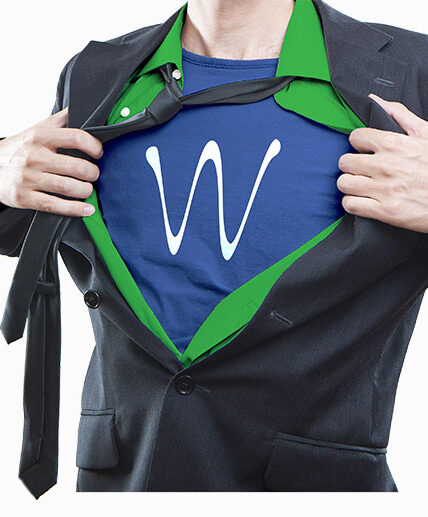 Full integration with UCC solutions
With x-hoppers, your retail communication headsets become part of a holistic retail communication app. Unlike other SaaS solutions for retail, Wildix integrates store-based headsets to your business's main communications system, both letting the devices work as a way to receive customer calls and routing call data and customer engagement analytics to a central system. Altogether, it brings you communications SaaS, retail analytics and store floor convenience wrapped in one simple cloud-hosted package.
Grow your in-store experience by leaps and bounds,
only with x-hoppers