Partner Spotlights
What are our partners saying about Wildix?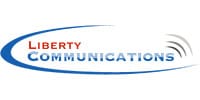 Company Name: Liberty Communications
Year Established: 2006
Website: libertybts.com
"A reoccurring issue we run into is clients who are under contract for their current outdated services. Wildix allows us to put a traditional style setup with the plan to move them to the cloud, at which time they could realize some savings," says Cyna Milinazzo, President and CEO of Liberty Communications.
Liberty Communications is a Colorado based telecommunications company that strives to improve the productivity, profitability and customer service of their business partners through the customized application of communication technologies and services. Once evaluating the customers technology and company culture, they give their recommendation for either a cloud/hosted solution or traditional solution.
Client needs vary from industry to industry so it is important to have the products that will best serve each one. Liberty Communications has been approached by many manufacturers and service providers looking to partner with them, and they are pleased to announce that they have secured a relationship with the Wildix Team.
"We believe that this product will allow us to gain market share in our community with all the tools that it has to offer now and in the future," says Cyna Milinazzo. "Wildix is flexible enough to allow us to integrate both traditional and cloud/hosted solutions to our multi-site clients. With their on-site hardware solution we are able to implement new technology for our clients that are under contract with their current provider and then move them to the cloud for additional savings once the contract is complete. The customers hardware investment is secure as they can use it on the cloud solution. Some of the tools that drew us to the decision to partner with Wildix are KITE, instant messaging, Outlook integration and Video Conferencing.  As I sat through training in their Ohio office, I thought about all the clients that I could help with these solutions and how it would make their business run more smoothly."
They have implemented the Wildix system in their own office using FlexFone SIP trunks and have been able to realize all the benefits that they are offering our clients.
"Our entire team is looking forward to what comes next in this ever-changing technology industry and know that the Wildix team will help us protect our customers investments with their continuous software development." – Cyna Milinazzo.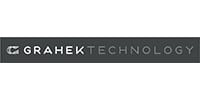 Company name:
Grahek Technology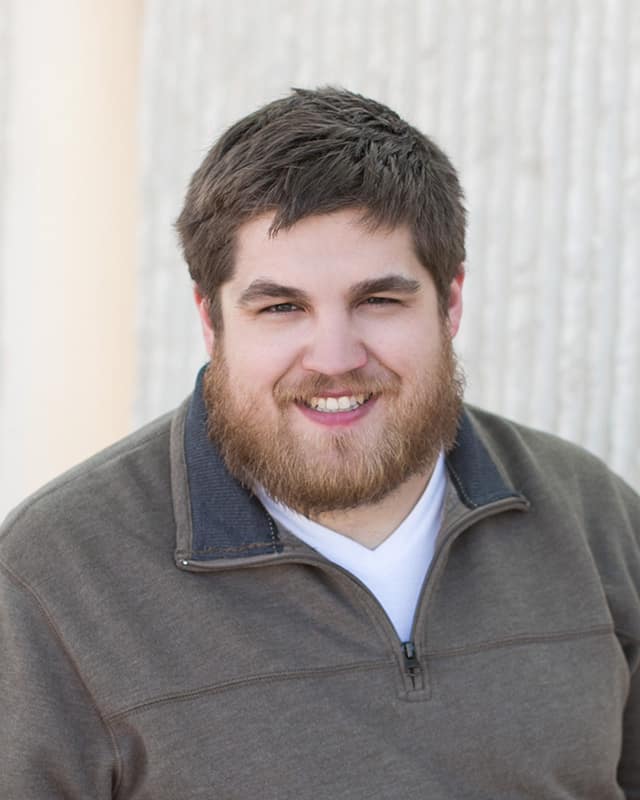 "We were finding the PBX system we were previously offering was limiting what we could do for our clients. Mainly, the issues were slow development that was not partner driven, lack of configuration flexibility, and a non-partner friendly ecosystem," says Chad Grahek, of Grahek Technology.
Grahek Technology is an IT and Technology provider who has been serving businesses over the last 10 years. Currently, they have three employees, all sharing the same goal: to provide reliable solutions that their clients can benefit from with maximum efficiency. We had the pleasure of talking with Chad, the owner of Grahek Technology about his experience in the business and about his relationship with Wildix.
Grahek Technology has been working with Wildix for almost a year now, and when asked what issues they encounter most frequently in the industry, the answer was not surprising: old, inefficient, and broken systems.
"In our research we found that Wildix checked all the boxes for us and provided a very partner centered ecosystem."
He goes on to say that with Wildix being very partner centric, it brings about quick, efficient, and usable features, allowing it to grow and evolve with the market instead of following the market.
"Wildix is a leader because feedback is paramount in their development, which leads to a better product that is relevant to consumers."
Similar to Wildix, Grahek Technology takes great pride in their relationships with their customers. If something goes wrong, they fix or replace the products and systems in order to solve the problem. They then take the time to sit down with their customers, and discuss their overall goals and expectations.
By partnering with Wildix, Grahek can now offer his customers a system that is unlike any other. He has been able to transition Grahek Technology from being a business selling just phone systems, to being a business that sells full communication systems, from hardware to cloud.
"Wildix brings an incredibly flexible and robust system that has a continual development cycle. [Wildix's] forward-looking features such as KITE and Videoconferencing bridge a gap between phones that ring and communication systems," Chad Grahek, Owner Grahek Technology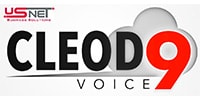 Company Name: Cleod9 Voice
Year Established: 2000
Website: www.cleod9.net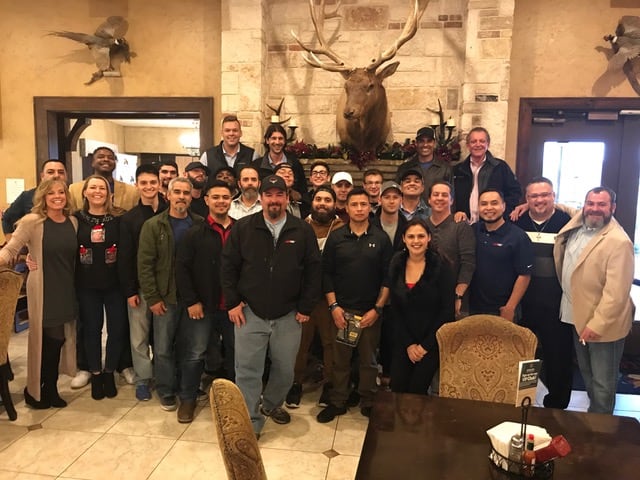 The biggest problem for USNET in the past, has been keeping up with the constantly changing communication industry. For instance, a lot of our customers use a product that has been recently discontinued by the provider. While we are able to manage it and provide support in the short term, when the product eventually breaks, we will be unable to provide replacement parts, and then they are stuck with an outdated piece of equipment that is no longer supported.
USNET was formed in 2000 by a team of structured cabling professionals who believed unparalleled customer focus and quality service would drive a growing business. Initially focusing on structured cabling and phone systems sales and service, USNET quickly moved into providing data center cabling and relocation services. In 2017, USNET started providing managed voice services to our customers under the name Cleod9 Voice, and in 2017 created a Partnership with Wildix selling Cloud PBX solutions.
By becoming a Wildix partner, we've been able to achieve huge success in providing our customers with the best unified communications solution in the industry. The competitive advantage is pretty simple: Wildix has created a complete and scalable UC solution for companies that need to upgrade their communication platforms without the need for extra client hardware or installations. USNET has been able to provide this solution to our customers at an affordable yet competitive price, helping to set us apart in the industry.
Our goals are fairly simple. We believe in providing quality, value and integrity to our customers. By setting the highest standards for quality of workmanship, we ensure that our installations and product offerings are the best in the communications industry. Providing value to our customers goes beyond the physical completion of the work. We believe in becoming a true partner who who helps our customers build a better business through better platforms, with an open flow of communication. We value our customers, employees, and our business partners equally. Our number one goal is to find the best solution for our customers and to implement the solutions to the best of our abilities and experience.
USNET has been dealers of several PBX providers in the past. And while we've had good relationships, with Wildix we've created a true partnership. They've been very helpful with making sure we grow and are very involved with our strategies and the assistance with those strategies. Wildix has created a partnership with our company. We're not just another dealer, we're a partner, and they've treated us like one, which steps right in line with our company culture, so it is an obvious fit for us.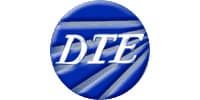 Company Name: D.T.E., Inc.
Year Established: 1990
Website: dteinc.com
We had the chance to speak with the owner of DTE Inc., Dean Russell. In 1990, Dean began working with DTE Inc. as an engineer, and quickly became president of the company. With his many years of experience working in the telecommunications industry, we were very excited to sit down and learn more about their roots, place in the industry, and growing relationship with Wildix.
DTE Inc. was founded in 1990 as an FCC licensed telephone equipment repair facility; focusing mainly on the business of repairing lease-based equipment for regional telephone companies. As technologies began changing throughout the years, DTE Inc. grew and adapted in order to find their fit in the communications landscape, while also developing a nationwide team of skilled subcontractors to support their internal technicians and engineers.
Per Dean, the transition to more complex communication systems and VOIP technologies was a natural progression for their company. The need for repair of traditional hardware was on the decline, and the revenues from system design and integration increased. This was ultimately the trajectory that brought DTE Inc. to partner with Wildix.
Dean explained, "I had been looking for a new company to partner with for several years, with no single company looking different than the rest."
After being contacted by a Wildix representative, something piqued his interest and he met with Robert Cooper, the General Manager of Wildix US. The meeting went well and Dean walked away convinced that Wildix was exactly the type of company that he had been looking for.
Dean explained how partnering with Wildix is different:
"Most vendors throw the word partner around like they are truly interested in your success. However, the reality is that the partnership those companies offer is a one-way relationship. I find the direct-to-reseller relationship that Wildix offers refreshing. I deal directly with our partner – the way it should be. Imagine in your personal life having a relationship, but only being able to communicate with them through a third party. That just wouldn't work! Wildix has solved that issue."
DTE Inc. takes great pride in their relationships. Rapidly changing technology combined with customer demands are met with a open, listening ear and genuine care. They look to understand their customer's goals and educate them on the different technologies that will specifically fit their needs. This is exactly the type of partner that Wildix looks to bring into the business, and the feeling is mutual for the team at DTE Inc.
"Working with Wildix has empowered my company to approach our target market with confidence. We have confidence in the Wildix team and that alone helps us to simply do what we do best – implement communication solutions that work. I once heard a comment from someone that made sense and we have applied it to our business model.
'Find some good people and grow old with them.'
I can't remember who to credit for those words of wisdom, however, it has worked well for DTE. Technology constantly changes, but good people working together, embrace the change and move forward. We look for business relationships with customers and vendors that can function in the same way." – Dean Russell