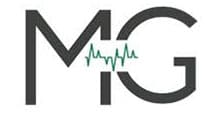 Medica Group Srl is a polyclinic that deals with specialist visits and occupational medicine, with a team of 7 people who in turn manage about 65 specialized doctors. In their business, organizing visits and appointments is crucial, and it is important to have an internal and external communication tool that supports daily activities.
"Before Wildix — that is, until 2018 — we used an Alcatel solution, but it presented numerous points of inefficiency, as well as some shortcomings in terms of customization," said Katia Casarotto, HR and administrative manager for Medica Group Srl. "I remember, for example, that it wasn't possible to record several automatic 'closed' messages, but only one that was the same for everyone. This was a big problem for us. In fact, it often happens that we'll have a doctor on vacation and another colleague to replace him; or again, it happens that some departments have different closing days than others. Now, thanks to Wildix's UC&C solution, we can finally record different messages depending on the recipient of the call, with the ability to indicate other extensions to dial. This feature allows us to save a lot of time and energy every day, as well as offering high-quality service to our patients."
Medica Group Srl had used an Alcatel solution for 15 years, but at a certain point, the company was no longer satisfied: there was too much inefficiency, and the system's functionality was less and less in line with the needs of the clinic.
It was 2018, when New Srl — a Wildix Platinum Partner since 2009 — presented Wildix's UC&C solution to Medica Group Srl. Since then, things have improved for the doctor's office. As Ms Casarotto explained:
"Another great advantage of Wildix's UC&C solution concerns the wide choice of telephone sets: each of our departments has different needs, and the fact that each department is able to have the right set improves our work. For example, in reception, we use wireless bluetooth headphones — the W-AIR Headset, which are very practical and comfortable — in the office, we use your cordless telephones and, finally, in the clinics use fixed telephones. It may seem trivial, but these different options allow us to better manage each task."
Since Medica Group Srl introduced Wildix's UC&C solution, they have streamlined their operations management, and consequently, productivity has increased, so much so that it became necessary to hire another full-time resource.
"We are very satisfied with the choice of Wildix, and I recommend the solution to companies that want to increase productivity and their working life by improving internal and external communication," concluded Ms Casarotto.
The solution was implemented by Wildix Partner

New srl
Via Dell'Industria, 93 36070
Trissino Italy
+39 (044) 544 67 49
www.newcomm.it