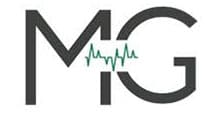 Medica Group Srl es una clínica especializada en consultas de especialistas y medicina del trabajo, con un equipo de 7 personas que a su vez dirigen a unos 65 médicos especializados. En realidad, la organización de consultas y citas es crucial y es importante contar con un instrumento de comunicación interna y externa que se encargue de las actividades diarias.
"Before Wildix — that is, until 2018 — we used an Alcatel solution, but it presented numerous points of inefficiency, as well as some shortcomings in terms of customization," said Katia Casarotto, HR and administrative manager for Medica Group Srl. "I remember, for example, that it wasn't possible to record several automatic 'closed' messages, but only one that was the same for everyone. This was a big problem for us. In fact, it often happens that we'll have a doctor on vacation and another colleague to replace him; or again, it happens that some departments have different closing days than others. Now, thanks to Wildix's UC&C solution, we can finally record different messages depending on the recipient of the call, with the ability to indicate other extensions to dial. This feature allows us to save a lot of time and energy every day, as well as offering high-quality service to our patients."
Medica Group Srl utilizó una solución de Alcatel durante 15 años, pero en un momento dado la empresa ya no estaba satisfecha: demasiadas limitaciones y funcionalidades cada vez menos acordes con las necesidades de la clínica.
Fue en 2018 cuando New Srl – socio Platinium Wildix desde 2009 – presentó la solución de Wildix UC&C a Medica Group Srl que todo cambió y que desde entonces la práctica médica experimentó una clara mejora en términos de comunicación.
"Otra gran ventaja de la solución de Wildix UC&C es la amplia gama de teléfonos: cada uno de nuestros departamentos tiene necesidades diferentes y tener el dispositivo adecuado mejora nuestro trabajo. Por ejemplo, en la recepción utilizamos auriculares inalámbricos Bluetooth – los auriculares W-AIR, que son muy convenientes y cómodos; en las oficinas utilizamos teléfonos inalámbricos DECT y en las clínicas utilizamos teléfonos fijos. Puede parecer trivial, pero estas diferentes opciones nos permiten manejar mejor cada actividad".
Desde que el grupo Medica Srl ha estado utilizando la solución de Wildix, la gestión de las actividades se ha racionalizado y, como resultado, la productividad ha aumentado, hasta el punto de que fue necesario contratar a otra persona de recursos a tiempo completo.
"Estamos muy contentos por haber elegido a Wildix y recomiendo esta solución a las empresas que quieran aumentar su productividad y longevidad mejorando la comunicación interna y externa", concluye Katia Casarotto.
Esta solución ha sido proporcionada por el Partner Wildix

New srl
Via Dell'Industria, 93 36070
Trissino Italy
+39 (044) 544 67 49
www.newcomm.it