Innovatel adopts the Wildix solution
Innovatel preempts the second round of quarantine measures and continues its telephone answering services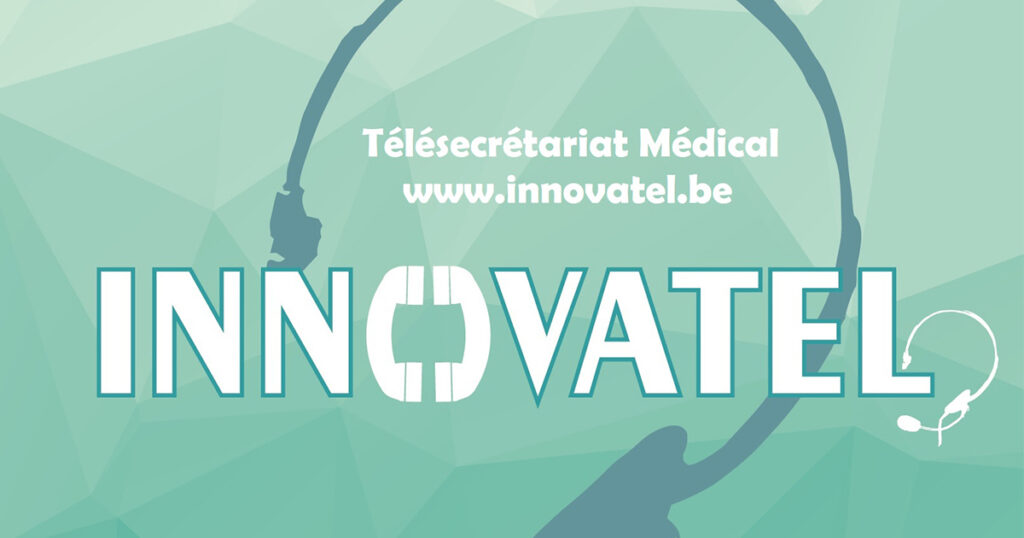 A medical secretary by trade, Géraldine Focant embarked on the adventure of entrepreneurship in 2016.
"I was a medical secretary in a hospital, with a rather demanding daily routine and I was always asked for more things," she explains. "One day a doctor asked me why I had not done this on an independent basis, and the idea took off. When I got home, I told my partner, and we inquired about it. It all started from this idea because I really wanted to be self-employed while continuing to work with doctors and be there for them".
Innovatel was founded in May 2016 in Belgium. Géraldine Focant started her activity of remote secretarial services for doctors on her own, mainly making appointments. It was a sudden decision that proved to be a revelation for the manager, and the company has been growing considerably since then.
"Everything may have happened very quickly, but today, with the benefit of hindsight, I don't regret my choice at all because the company has grown considerably. Not the least part of this is I was able to hire a medical secretary the following year; then a second secretary joined us, which means that today, with the three of us, we can assist around 30 doctors."
From then on, Géraldine Focant was able to launch her activity, initially focusing on the doctors she had been assisting before.
"Innovatel's primary objective was to enable people to work remotely while being autonomous, and, of course, to have a forward-looking society, and to be able to help doctors with a medium cost. The creation of this company actually supports all those doctors who have a constant need for secretarial services, without having to worry about all the logistics and problems that a traditional secretary could encounter. We provide them with real support in all circumstances."
But such a mission required a state-of-the-art communication system that would consolidate Innovatel's new operations.
The Solution: A new telephone system for a young, fast-growing company
Everyone knows how important results are during the first years of a company's activity. Having been hit hard by the Covid-19 epidemic during the first quarantine measures, Innovatel saw its number of daily calls decrease, thus strongly affecting its activity. It was therefore necessary to preempt a second quarantine and to ensure the company's back-up by providing it with a modern communication system that would meet the remote work needs of the secretaries managed by Géraldine Focant.
"Following the first lock-down, we consulted with the team because we wanted to preempt a second quarantine, and above all, we wanted to be ready for it so that we wouldn't experience the same problems again. Our first need was therefore to replace our telephone system, which became far too basic because currently, it could only provide basic functions . I contacted our service provider as we were leasing the service, except that the current contract kept Innovatel committed for a certain time, and no suitable solution was proposed to us. So I started looking for a new service provider myself, and that's how I came across ARTelecom."
The Wildix solution meets the expectations of the manager and her employees, who are now satisfied to continue the practice of teleworking in view of the epidemic situation in Belgium.
"ARTelecom has completely changed my life with this new communication system, especially with this pandemic, because my employees were able to continue working from home, which had not been possible during the first quarantine. Today, and throughout the second quarantine, nothing has changed in terms of our activity, not even the number of calls to be handled," explains Ms Focant, which Albert Ruche confirms. "Even if Innovatel is what one considers a small company, I was struck by the flow of calls handled, which is close to 6,000 calls per month. For the deployment itself, I had to set up 150 dial plans, so it was no small task. But today, my client can use CD-R View to give her a global view of her business and make it easier to invoice the processing of calls to doctors."
The first impressions on the Collaboration interface of Innovatel's manager are more than satisfactory. And she is therefore delighted that the manager confides these few words to us, "Unlike the first quarantine, during which I lost almost half of the calls, I was able to answer all the calls during the second quarantine because the patients were able to continue their treatment and make appointments as if we were in a 'normal' situation. It was an incredible opportunity for us to have benefited from the installation of our new communication solution just before the quarantine. In addition, one of my colleagues contracted Covid-19, but even from her home she was able to continue working according to her state of health. Again, the Wildix solution literally saved us!"
Géraldine Focant therefore has a smile on her face as she contemplates the future of her company, because if for some people teleworking is synonymous with major changes, the manager has made it her strength. "The decision to change the telephone system was an urgent decision, but today it is a real opportunity for us because we can satisfy and support more doctors, and even think about new developments for the company in the future. With Wildix, I can look at things differently because in our current office, which includes my two employees and myself, it seemed complicated to me to be able to hire a fourth person because of the size of the office we share. I can therefore offer a new person the opportunity to join our current team, allowing him or her to work from home but still allowing us to meet from time to time to regain a team atmosphere. Wildix has therefore opened doors for me to develop my company further, which is not insignificant. So yes, I highly recommend it."
It goes without saying that even in an epidemic situation, Covid-19 will not be an obstacle for deploying Wildix solutions.
Discovering the Wildix solution with the dedication of ARTelecom, Wildix Partner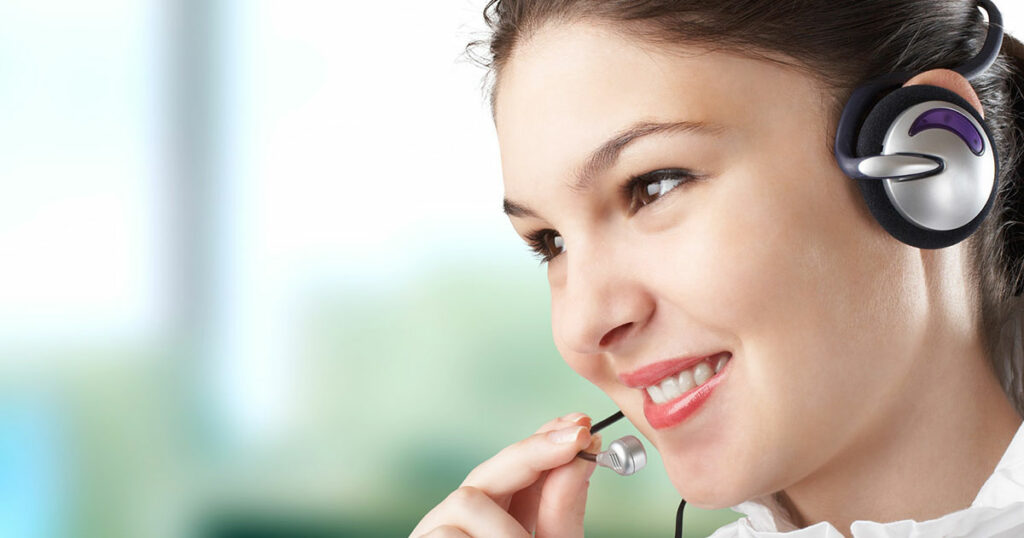 After some research on the Internet, Innovatel was put in touch with ARTelecom, a Gold Wildix partner in Belgium since 2016, by filling out an online form.
"Our first contact with Mr Lecocq, sales representative at ARTelecom, was very conclusive. When he presented me with a demo of the Wildix solution, I could not believe it, it was so incredible! I was immediately won over and everything followed very quickly; to tell you the truth, I contacted ARTelecom in September, and the solution was implemented on our premises in mid-October."
Albert Ruche, Managing Director of ARTelecom, gives us a few details about the deployment of the Wildix solution, "Having myself contracted the Covid-19, I was unable to go to Innovatel's premises, so it was my sales representative who went to the site for the configuration requirements. I was able to manage the configuration remotely, in particular the programming of messages for the 30 or so doctors that Innovatel takes care of. The biggest advantage of the Wildix solution is that you can access the system remotely and perform various actions, which makes things relatively easy."
The Results: Wildix at the heart of Innovatel, a real difference that facilitates teleworking
The decision to opt for the Wildix solution came naturally and very quickly for Géraldine Focant and her spouse who accompanied her in the development of her company.
"At the same time as we discovered Wildix, we were presented with another solution for which I had had no feelings. Also knowing that the Wildix solution had been a tried and tested solution for several years was a real argument that tilted the balance , and we jointly decided to make this local choice: to help small businesses, including ARTelecom in particular, which was not far from our company."
Barely two months after using the Wildix solution, we asked Géraldine Focant about her first impressions of the Collaboration interface and of the company's implementation of the PBX at the end of 2020 by a large number of countries, including Belgium following the second quarantine.
"First of all, Wildix and ARTelecom are making a real difference on our ability to work remotely, and secondly with all these features that are more than useful on a daily basis: the fact that we can simply pick up the phone by clicking on the computer screen is a real revolution. Everything is intuitive, very simple, but above all very practical! To give you a small example, a few days ago I received a letter warning me of a power cut for one day. Before using the Wildix solution, I wouldn't have been able to work and I would have had to warn the doctors of my unavailability due to this power cut. Thanks to the solution deployed by ARTelecom, I took my headset and PC and went to work elsewhere — with an internet connection, of course — and I was able to carry on as if nothing had happened. I thought it was absolutely brilliant."
The solution has been provided by the Wildix partner