Integrate your web and management applications with Wildix
Integration with Windows and Web applications
Thanks to Wildix WebAPI and TAPI, your company can integrate your PBX with applications you already use.
Gain your competitive advantage by connecting your phone, your site, and your customers!
Subaru has installed the VOIP PBX with the Cloud formula that allows us a complete management through the integration with the CRM Salesforce platform. The installation was quick, and the technical support was excellent. Thanks to these technologies, we now have at our disposal effective and reliable tools that support us in our activities, always guaranteeing us cutting-edge solutions.
Wildix TAPI – for Windows applications
Wildix TAPI includes all the basic functions, such as call, answer, hang up and additional functions, such as wait, resume, transfer and conference.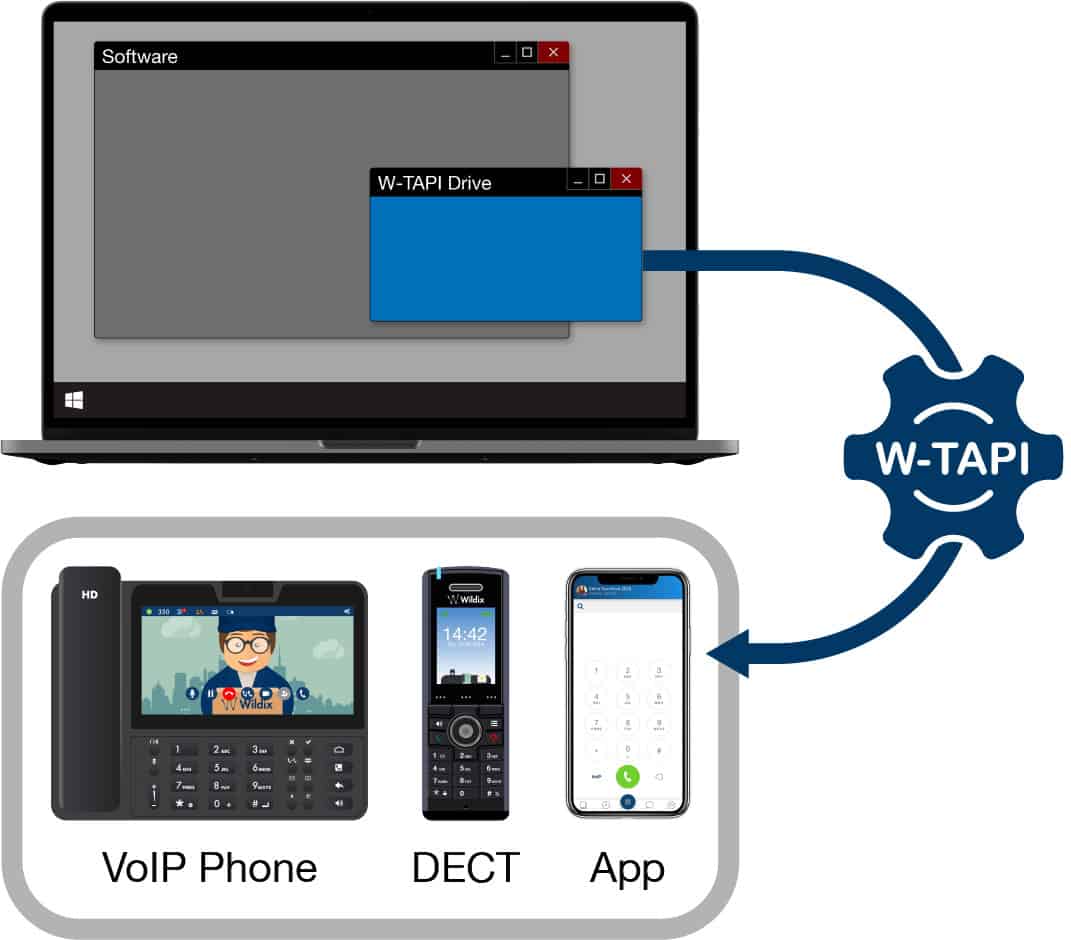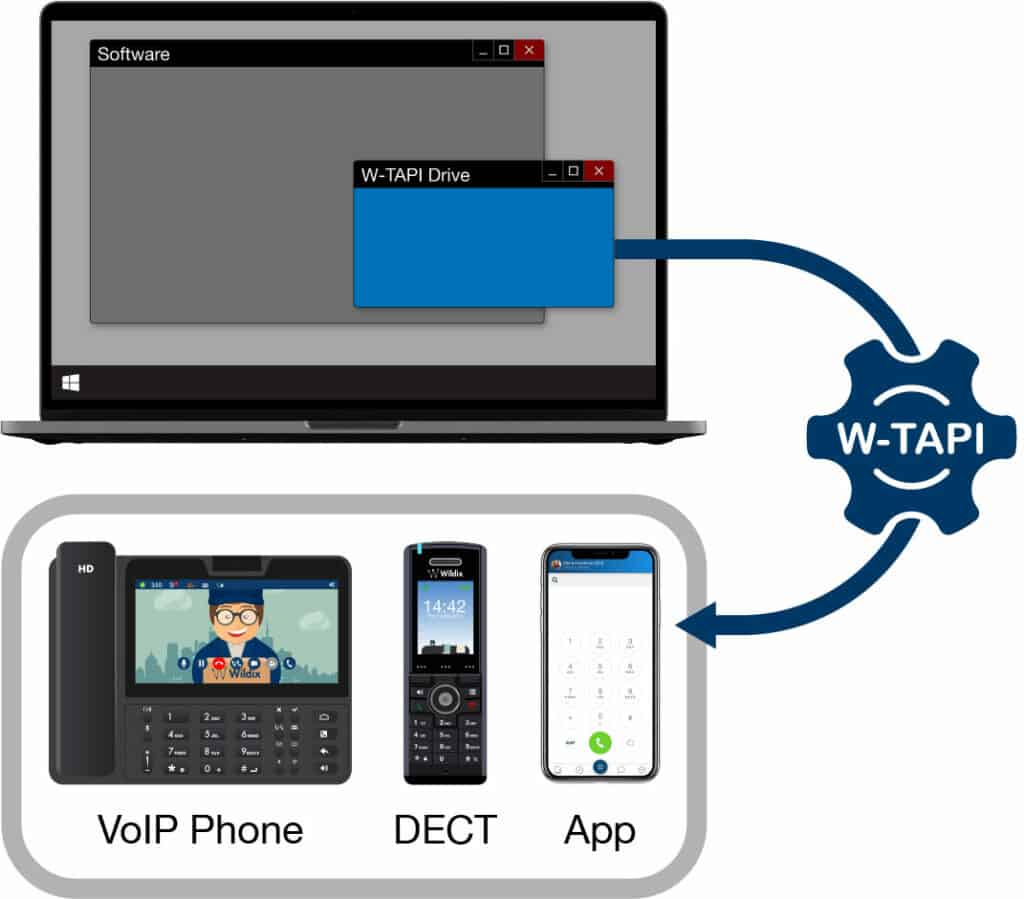 WILDIX WEB API for Web applications
Wildix Web API integrates with your CRM, ERP, and Web application software. Through Javascript Telephony API you can manage the devices connected to your Wildix PBX. With Wildix Web API you can create custom dashboards, which allow you to manage the contact center in an advanced and functional way.
The Wildix Web API offers chat functionality, presence status information, and colleagues' activities. Combined with Zero Distance, you can make calls and video calls. Wildix Web API transforms any web page into an Operator Station.
With Wildix WEB APIs you can: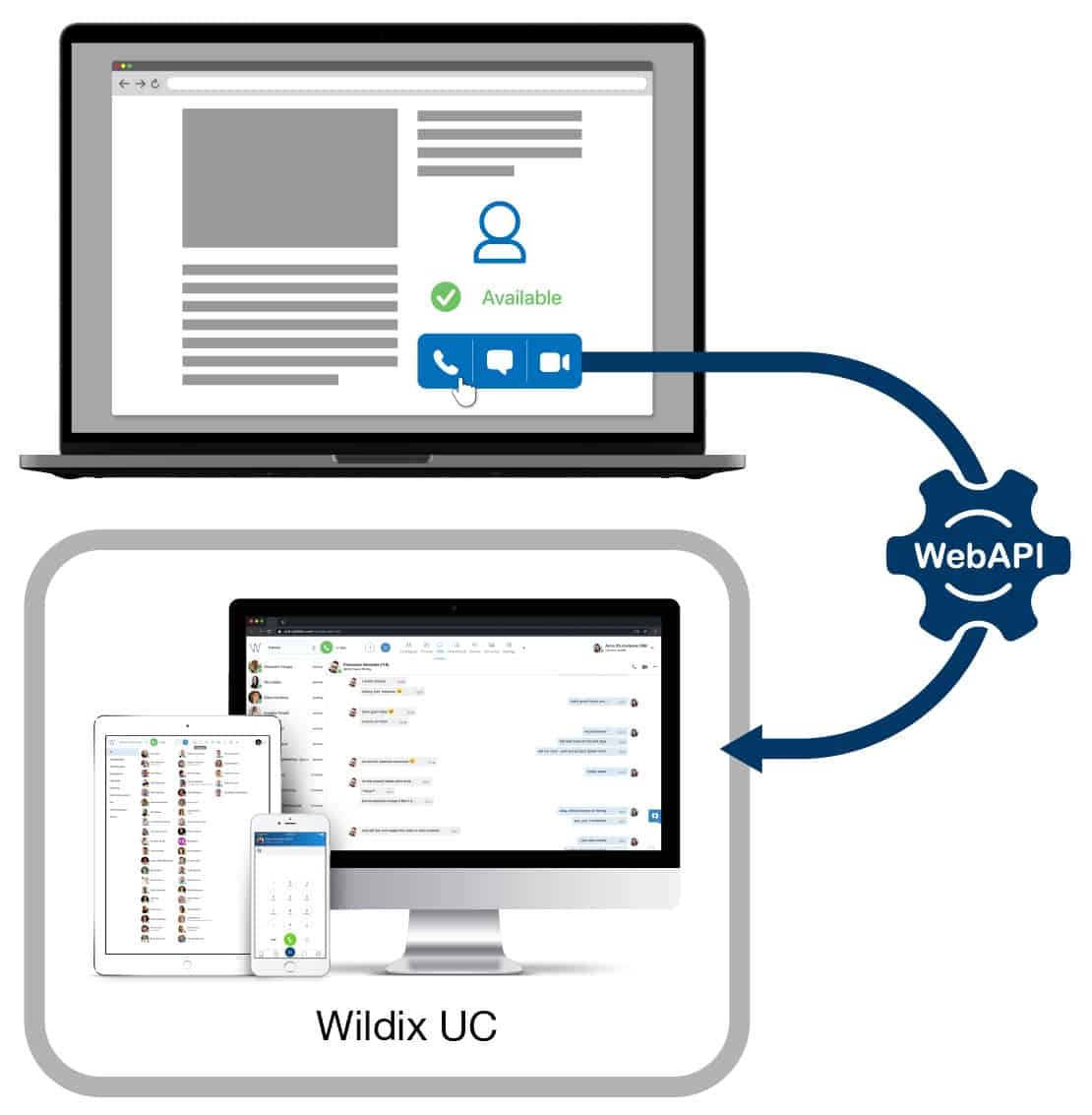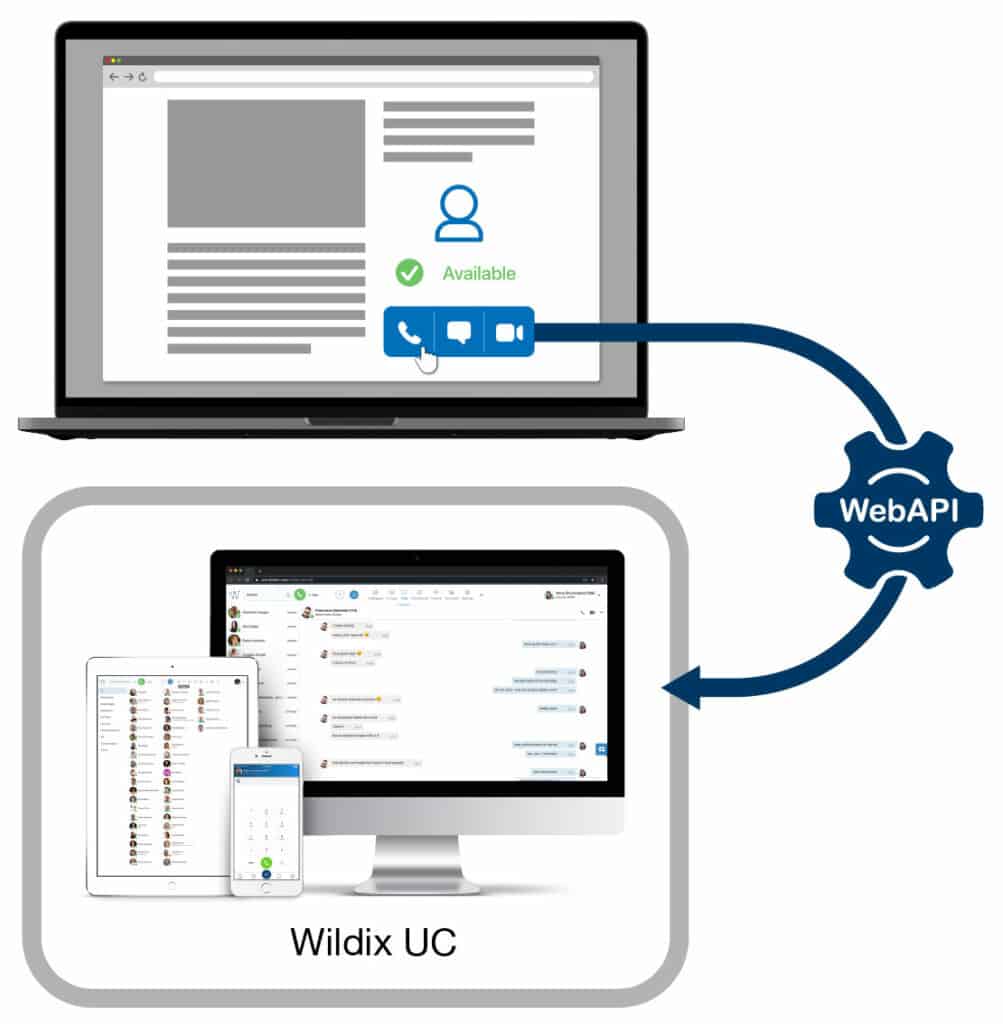 Requirements for operation:
Wildix Web API is compatible with the following browsers and above: