Hearing & Deaf Community Gain a Greater Voice with On-Site Video Calls
The Albuquerque Sign Language Academy revolutionizes internal communications while ensuring faculty is entirely accessible to the public
Public outreach is vital to the operations in charter school settings, and as such, the Wildix communication system assists educational facilities with a mobile application that enables faculty to receive or place calls within the school phone system from any location. For on-site communications, Wildix Vision phones can be used as intercom units for each classroom, with the added benefit of video calls creating accessibility for deaf end-users.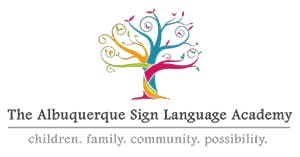 Established as a collaborative and fully inclusive learning environment, the Albuquerque Sign Language Academy (ASL Academy) holds reachability and communication not just as an institutional need but as a core value.
"We want to be the connective tissue between the hearing and deaf world," said Raphael Martinez, executive director of the ASL Academy. "The idea was, there shouldn't be this division between deaf kids and hearing kids. We shouldn't be keeping them separate where they learn, especially when you're looking at deaf kids and hearing kids out of the same family."
On top of embodying an ethos of connection in academic programs, the Academy also has a vested interest in public outreach, both for finding new students and better connecting with their community.
However, these goals were hindered by the Academy's previous phone system, one which operated as a standard analogue unit without any connection to the internet. As a result, faculty could only answer calls while at their desk, a setup which is not always an option given their infrequent office hours.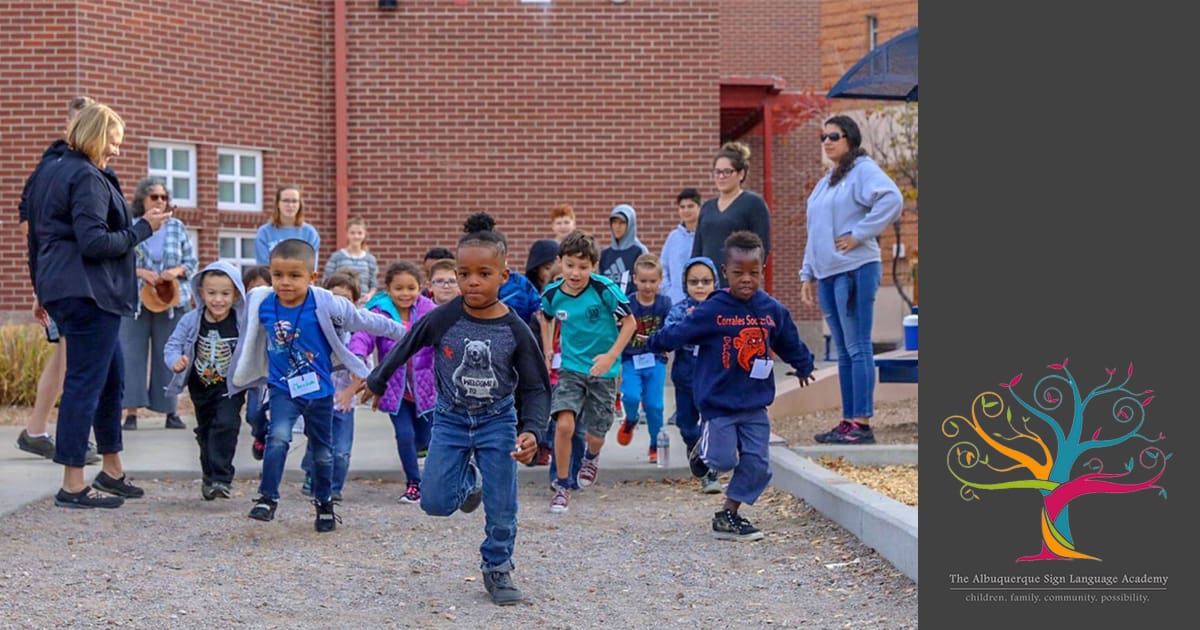 Further complicating the system's usability was the lack of support the school received "We lost touch with the vendor who installed the phone system, so there was no support," Mr. Martinez related. "Things would break down, or if we lost a password, messages would just go to this abyss of nowhere.
"Even when we had access, we were getting complaints from our community. Different people would say they tried to call us because they have a kid that really would fit with what we do, and they couldn't get a hold of anyone."
Without an acceptable level of outreach, the ASL Academy was not adhering to its main principle of community engagement. However, it was also at risk of missing out on funding possibilities, because as a public charter school, the Academy relies on bringing new students into its program to secure funding from the state of New Mexico.
Given this lack of functionality, it became clear to the Academy that a change in communications system was needed.
Mr. Martinez explained, "Everyone had a pitch for me, but that wasn't the case with Ohiya and Wildix. It was it was very much a conversation about 'I want to understand your organization and what you're looking for,' and only after that did it turn into a discussion about cost, support and all that — as opposed to 'this is our offer for the month, we're running this special' and so on. Everybody that we've been associated with from Ohiya, and now from Wildix, really nails it when it comes to being understanding of the school, our mission, the heart of what we're trying to do." This care came in addition to seeing Ohiya discuss the Wildix system, Mr. Martinez also explained. "When we saw the product itself, it was a no-brainer for us," he said.
What in particular created this fit? As Mr. Martinez put it: "It fit us because of that diverse need of communication access. The phones that we're working with have a visual screen on it, which gives us the ability to use every phone in the classroom as a communication system with our deaf staff. If we have to reach out to them for whatever reasons — general announcements, general phone calls but also if we go into emergency lockdown — there's a reliable communication method through the Wildix system. We can actually communicate with our deaf staff and hearing staff to make sure everyone's safe and kids are accounted for."
Through Ohiya Networks, the Albuquerque Sign Language Academy achieved a setup of 18 Vision phones — one for each classroom — to use as a video-based call system for sign language communication. The Academy also was equipped with licenses for the faculty to run Collaboration through their desktop or mobile devices.
Given the nature of the Academy's UC&C setup — one which seamlessly blends audio and video conferencing into school communications to connect deaf and hearing students and faculty alike — it is unsurprising that the school has found particular value in the technology of the Wildix system.
The advanced usability of the system extended beyond on-site communications as well. Mr. Martinez also explained that the system enables greater mobility and, in tandem, facilitates the community outreach of the Academy's mission.
"We're not getting the number of complaints that we used to get at all," he said. "The community is able to get through to us, because someone always picks up or returns the phone call."
The Wildix installation has also brought mobility to ASL Academy faculty, in particular through the Wildix mobile app and the voice-to-text transcription of voicemails delivered via email.
"In my role as executive director, I function as a superintendent, as a lobbyist and as the policy guy, so I'm usually not sitting at my desk able to answer a phone call," Mr. Martinez said. "The fact that I have access to the school phone system on my cell or when I get to check emails was huge. As far as efficiency goes, the bar was raised."
"Wildix gives us the freedom to not be at our desk and to not miss out because we're not able to answer the phone. We're untethered, which is really helpful to us."
Community outreach efforts have also improved thanks to heightened internal efficiency. Because of the flexibility of the Wildix system, faculty now require less time from their colleagues, as is the case with Raphael Martinez and the Academy's community engagement director, Rachael Mesillas.
"The fact that I can manage voice messages through my email is huge," Mr. Martinez emphasized. "Before, I would have Rachael check my voicemails and let me know if I'm missing anything important. Now,I don't have to rely on Rachael, and it allows her to do her work without having to tend to my needs."
Ms. Mesillas echoed appreciation for the system's mobility.
With this setup, whether Mr. Martinez recommends Ohiya Networks and Wildix was an easy answer. "Without hesitation I would recommend them, the product and the people," he said. "Tech is a crazy world of instantaneous change and development, so to me it matters that the people behind the product are good people, and that's something I feel confident in saying about Ohiya and Wildix."
With the advanced in-school communications — fitting the needs of deaf and hearing individuals alike — along with the assurance that messages are no longer being missed, it's safe to say this recommendation was well earned.
"In this world of communication and information overload, it matters that I feel confident that I'm not missing things," Mr. Martinez emphasized. "My job is to identify an opportunity and then chase it, but if I miss an opportunity I may be missing the possibility of something big happening. So it's a big deal that it's given me that peace of mind."
"We've only just begun to figure out the power of this, but right now it's hitting all the sweet spots of what we need to do."
The solution was implemented by Wildix Partner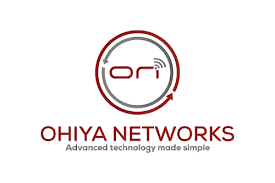 Ohiya Networks
5445 DTC Pkwy Penthouse 4
Greenwood Village, CO 80111,
United States
+1 (720) 673 02 00
www.ohiyanetworks.com