School ICT Services Ltd reduce their operational costs
by 70% thanks to Wildix with Flex-Telecom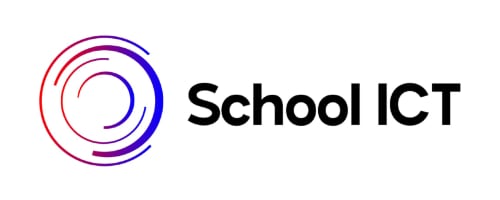 School ICT Services Ltd is one of the foremost SIMS (School Information Management System) support providers in the United Kingdom. Founded in 2009, the original staff of 10 has grown to a skilled team of 37. Today, the company delivers responsive, efficient SIMS support service to over 800 schools across the nation.
Operations manager Clare Barnett describes how the company's growth exposed major problems with their old communications system, which could only handle 10 incoming and outgoing calls at once. "We had loads of missed calls and voicemails. Because we've got over 800 schools across the UK, we obviously needed a wider capacity."
Their remote staff struggled with cumbersome equipment, and performance suffered because the teams couldn't communicate effectively. "We had two different systems. They couldn't see what we were doing, and we couldn't see what they were doing. We had to make a change."
At first, they tried to expand the system with their old provider, but they quickly ran into issues. "The phones kept cutting out, we couldn't get dialing tones, it wasn't holding the bandwidth…so we had to look further afield. They tried another provider, but between technical difficulties, missing functionalities, and cost-prohibitive upgrades, they realized it wasn't a good fit.
They needed a solution that could:
Handle the company's high call volume
Integrate at-home and in-office workers with a single system
Provide a reliable, intuitive interface
The company's workflow has improved exponentially with Wildix, resulting in streamlined processes, increased productivity, better service, and higher customer satisfaction.
Some of the top benefits achieved include:
70% reduction in costs compared to their former solution
Improved external communication and better call stats
Seamless internal communication between in-office and at-home staff
As smart-working functionalities have become critical due to the COVID-19 pandemic, Clare is even more confident that she made the right choice. "You can just literally pack up a box, unpack at home, and there's no difference, and nobody would know that people are working from home."
Would she recommend Wildix to other companies in the sector? "Definitely! I think it would also work quite well in schools, not just in an organisation like ours. It's fantastic, we are really happy with the solution, it made our communication so much easier and efficient ."
After discussing their goals and challenges with Flex Telecom (Wildix Gold Partner since 2018) and seeing a live demonstration of the Wildix product, Clare was convinced.
"We decided to move forward with Wildix because it had all the features that we wanted, and any features that it didn't have or we didn't think it had, Flex Telecom and Wildix always came back with a solution. And it works amazingly."
The browser-based UC&C solution was ideal for School ICT Services Ltd, instantly solving issues like too many screens, time wasted on disorganized and disjointed communication.
The combination of powerful built-in features and user-friendly hardware rapidly won over even the most reluctant employees.
Clare especially appreciates the technology available: "[I love] the chat, where you can just send an instant message and it pops up if someone wants to speak to you urgently. It's made a massive difference."
Real-time presence information is another feature that's brought about important changes. "Before, we used to have to ring the whole department and it would take forever. Now, when we've got a call in, we can look at the phone system and see who's available, so we can pass the call straight to someone who can take it."
Since the company employs apprentices, they also value the conferencing capabilities for "when you've got someone on the phone and you want to bring another colleague in who's got more experience."

* The project at School ICT Services Ltd is run and maintained by Flex-Telecom Limited, Wildix Gold Partner in the UK since 2018.
Flex-Telecom Ltd are an independent telecoms company based in Wakefield serving West Yorkshire and beyond.