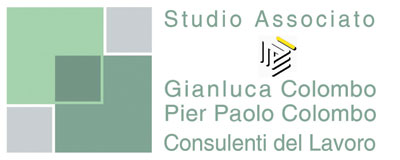 The associated law offices of Studio Colombo make up a firm that has been providing employment consultancy since 1990. It is a long-standing firm in the province of Milan that looks after around 250 companies, mainly in Milan, Varese and the province of Como.
"Just in the middle of lockdown, we decided to adopt the Wildix solution thanks to Sabicom," Gianluca Colombo, owner of Studio Colombo, tells us, "When the situation in Italy became critical, we decided to invest in a solution that allows us to work comfortably from home. We used to have a Telecom cloud-based PBX, but we were not satisfied with it, mainly because it was complicated to manage and did not guarantee stable connectivity. Besides, Telecom's customer service was not the best."
The transition to Wildix was very quick, thanks to Sabicom, which supported Colombo throughout the process.
"In less than an hour we were all up and running," says Mr. Colombo. "The Wildix solution is easy to use and is also available on all our devices; smartphones, cordless phones and company landlines."
Today, all of Studio Colombo's employees use the Wildix solution to work independently from home. They like Wildix because it has a user-friendly interface, can be installed quickly and offers the possibility of inviting people to a video conference simply by sharing a link, without the need to install anything on their device.
"This is a big plus point for Wildix. Our employees were able to work from home right from the start, and our customers did not even notice the difference because the phone number did not change and we could continue to offer the same service as we did in the office. All these thanks to a platform that can be used from the comfort of your smartphone. Smart working is beautiful when it works, and Wildix, thanks to its Partner, Sabicom, who installed the solution for us, managed to make all of these possible. It has helped us in our daily lives, because we have been able, in a very short time, to continue working from home."