Muta Santé relies on collaboration and x-caracal tools
to increase customer satisfaction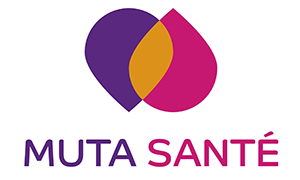 Muta Santé, Alsace's first mutual insurance company, covers 135,000 clients, offering health and provident coverage for both individuals and businesses. The company, created in 1994, now employs 107 employees in Mulhouse and generates a turnover of around 120 million euros.
A Need for Flexible Working and Improved Call Quality
Formerly a member of a national group, Muta Santé became independent in 2018, which was the perfect time to review and overhaul the tools they already had in place, especially for telephony. Philippe Faulhaber, Production Director at Muta Santé, was the leader of this overhaul, which was aimed particularly at gaining independence.
The project focused on three main issues: "There was a need for tools that were better adapted to our current and future needs", explains Adrien François, Project Management Assistant, who was in charge of the project. "There was also the need to maximize our customer availability, but also to improve our call quality and reliability. And there was a regulatory aspect that was being able to record conversations related to cold calls which was not possible with the old solution"
Call Centre Flexibility With x-caracal and Collaboration
Muta Santé turned to Wildix, especially to Collaboration.
The Wildix solution was deployed on the recommendation of Quonex Alsatel, a Gold Wildix Partner, to meet Muta Santé's need for flexibility of use and requirements.
The reason for choosing Wildix Collaboration was to make phone reception more reliable and maximize availability to our customers. The company took the time to get things in order so that it could select the right telephony solution that suited its needs instead of just accepting the one that had been imposed on it. Adrien notes that 98% of Muta Santé's needs are related to telephony.
"We have a relatively simple implementation because we use the telephony tool mainly to handle voice calls," says Philippe. As an organization with a business contact center that was divided into three departments and had a call-switching system that routed calls depending on agent availability, the reception and telephone menu quality were therefore at the heart of the deployment carried out by Quonex Alsatel.
Reduced Dropouts, Increased Customer Satisfaction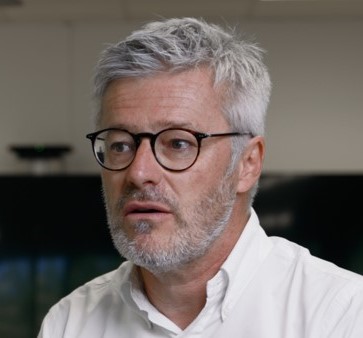 "Today we are very satisfied with the Wildix solution, we have seen improvements in voice quality, we have been able to reduce our dropout rate and thus increase our customer satisfaction", a quest that, as Phillippe describes, remains Muta Santé's main goal.
The deployment was highly effective, took place over a month at the end of 2022 and didn't cause any interruptions despite occurring during a period of highly strategic activities for Muta Santé: "The deployment of the Wildix Collaboration solution concerns all of Muta Santé's 100 employees even though we chose it due to all of the advantages Wildix brings to managing contact center solutions. The advantage of the solution is that the Wildix functionalities also benefit our overflow groups", continues Philippe.
"Wildix allowed us to make our calls more flexible and switch to 100% softphone," adds Adrien. Indeed, to date, all calls are made and received from the desktop whether the teams are present in the office or off-site, as the mobile application has been able to bring flexibility to Muta Santé, which is very attached to flexible and remote working.
Muta Santé has also improved its ability to analyze call flows through x-caracal: "We can also output statistics more easily than with the old tool". The deployment has also allowed the company the ability to configure the tool itself, something that was not available before because it was necessary to go through the former service provider."
Visible results with a significant impact: "We clearly had a financial and functional gain with Wildix" concludes Adrien.
The solution was implemented by Wildix Partner