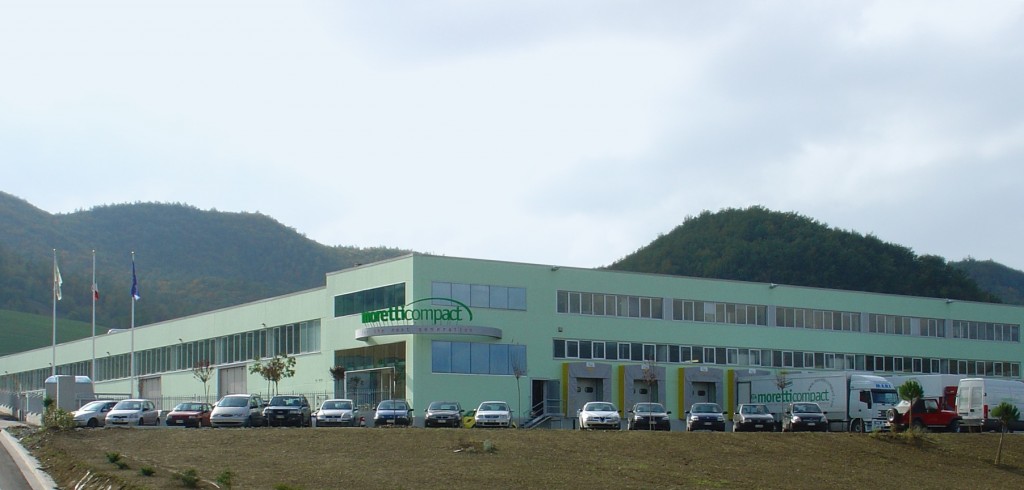 Moretti Compact, founded in the early 1970s by Angelo and Gisfredo Moretti, is the leading company in the children's furnishing industry, active both on Italian and international markets. The bedrooms entirely designed and manufactured in Italy, safe and eco-friendly, represent the prestigious "Made in Italy" quality in the furnishing sector. Moretti Compact produces the furniture of the Next Generation, always full of novelty, creativity and based on the latest technologies, combining design and practical use. Moretti Compact has the registered office in Lunano (PU), the administrative office in Piandimeleto (PU) and counts 18 production centers on the territory, covering the total manufacturing and exhibition area of over 45000 sq m. The company has overall 200 employees. According to Gabriele Moretti, the Communications Manager of Moretti Compact, the inability of the old telephony system to meet the growing needs of the company urged them to search for a new solution that could ensure secure and stable connection between the offices and reduce the communications costs.
Comunica.meta, the company owned by Giacomo Brusciati, based in Fano (PU), has assisted Moretti Compact in transition to VoIP. Thanks to the long and fruitful collaboration with Wildix and many years of experience in telecommunications, the company provides all the necessary technical assistance to Moretti Compact and ensures the continuity of the services.
Wildix Multimedia System of 250 extensions, the VoIP PBX that manages all the internal and external communications, has been installed in the administrative office of Moretti Compact. VoIP phones have been installed in the offices, while in some productive centers remote phones connected to the PBX have been set up. The employees call their colleagues from other offices free of charge, by dialing a short extension number. The internal communications of the users is managed in the same way as if they worked in the same office. Wildix Collaboration web-based interface has been introduced to facilitate the communication between the colleagues. The software allows the users to monitor the presence status of their colleagues and easily contact each other. In addition, Wildix CDR-View has been introduced, the efficient tool of control and analysis. Graphs and tables display all the information relative to the call activity of the employees.
Antonio Travaglini, the IT Manager of Moretti Compact, says "The new solution has speeded up the communications in the company and improved the marketing effectiveness. Such features as email notifications of Voicemail messages, call waiting, automatic redirection of calls, have resolved completely the problem of missed calls. In this way you are sure to respond to all the clients' requests and not to miss any business opportunity."
Another benefit is considerable reduction of communications costs with internal calls between the offices free of charge.
Finally, thanks to CDR-View, the company management can monitor and analyze the call activity of the employees, and receive the information that can be useful while deciding on the future business strategy.