England batsman Giles Ecclestone says it's a "dream come true"
What do you get when you combine a highly successful sales director and the flexibility of Wildix? Something extraordinary happens.
Giles Ecclestone, sales director at Ocean Telecom, helped England win the over-50s Cricket World Cup in South Africa this year. He followed this with a pair of back-to-back mini Ashes matches against the Australian side over the next two days. All matches took place in Cape Town, South Africa.
"It was an incredible experience," said Giles. "A dream come true, and I was so proud to represent my country in South Africa. We were heavily self-funded to get down there, and we couldn't have done it without the flexibility that Wildix offers."
The weeks leading up to the Cricket World Cup were spectacularly busy for Giles. "We installed a great number of Wildix Solutions in the runup to the series," he said. "My wife runs our billing and was also able to handle work remotely from the hotel while we were over there."
Giles quickly became established as a leading batter for England, coming second only to Murray Goodwin (Zimbabwe) in terms of highest individual batting scores, but crucially his innings of 120 was made in the final. He was also the third top run scorer overall for the whole tournament.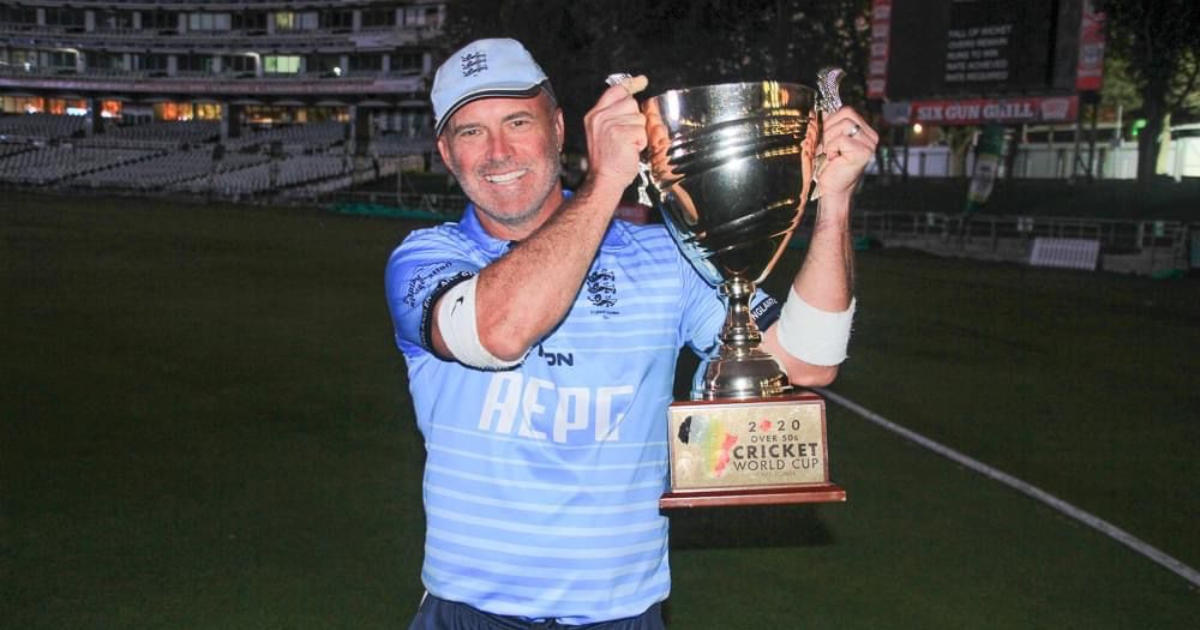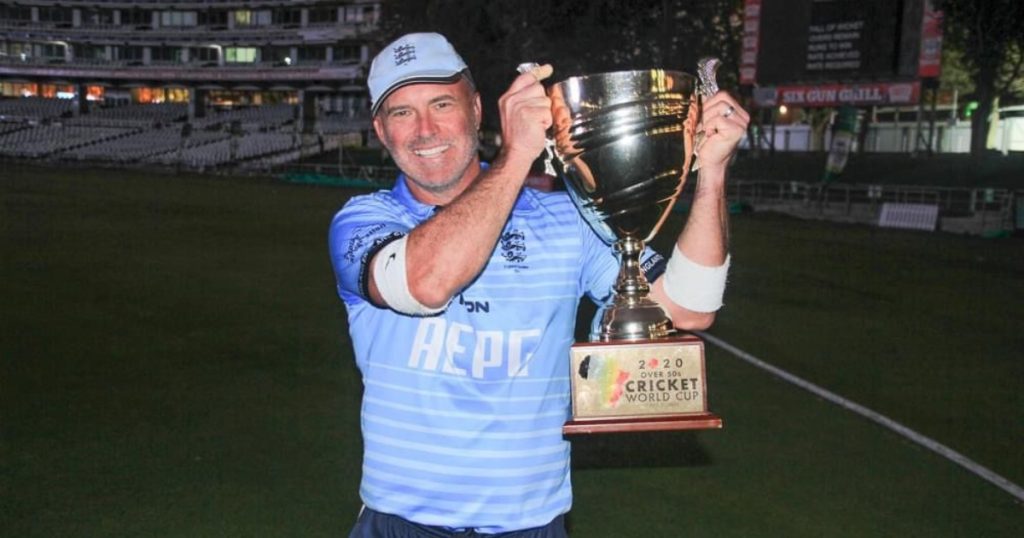 "It was a tough series of matches: we played 10 over the course of the 15 days," added Giles. "We weren't the top favourites to win, but our hard training and experience won out in the end."
Games consisted of 45 overs per side, similar to a full one-day international. "At the end of the series, everyone was tired — it's gruelling work playing so many matches in such a short space of time with very few rest days, especially in the South African summer," he noted enthusiastically. "We trained hard and produced a highly motivated and prepared team that was ready for the event. It was a great highlight for me to shake Barry Richard's hand [arguably South Africa's greatest batsman] after winning the man of the match award in the Final at the famous Newlands Test Ground."
The 2023 Over-50s Cricket World Cup was the third to be held, with the 2020 one cancelled due to Covid. The mini-Ashes was held over the following days to take advantage of the presence of both the England and Australian teams.
"I'd definitely take part again," said Giles. "Even though I'm one of the Owners/Directors that run our business, I take my time off very seriously, and I like to completely disconnect. With Wildix, I'm able to do that, as we have the systems in place that make it easy to organise workflows and ensure the company runs seamlessly in my absence."