Multi-national provider of telecom solutions is first to fully integrate WebRTC for direct audio and video communication support in the web browser, without any software installation or VPN configuration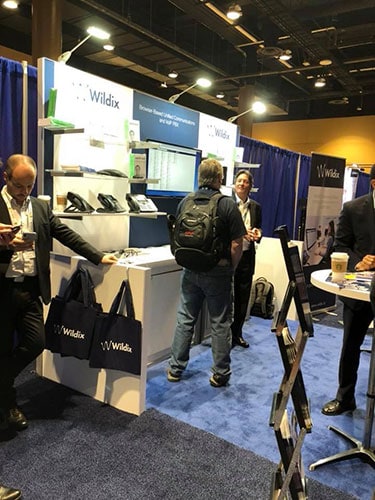 Orlando, FL (March 12, 2018) Wildix, a multinational telecommunications provider specializing in WebRTC Browser-Based Unified Communications and Collaboration (UC&C) solutions, today announced that it will showcase its expansive portfolio from BOOTH 2315 at Enterprise Connect, March 12 – 15, 2018, in Orlando, Florida.
Founded in 2005, Wildix, with offices across the EMEA and now the US, is the first vendor to fully integrate WebRTC for direct audio and video communication support in the web browser without the need for software installation or VPN configuration. Wildix also offers the only browser-based WebRTC phone for audio and video calls.
The company, which utilizes a channel-only sales model, achieved significant growth in its partner ecosystem in 2017. Since arriving in the US, Wildix has booked more than 50 partners across North America.
Wildix Collaboration is a WebRTC browser-based offering that enables simple, instant and secure communications. Users can access Wildix Collaboration tools from any location, using any device, regardless of the OS, and without having to install any components.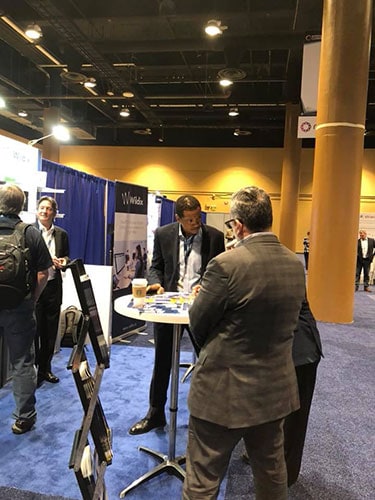 The innovative UCaaS suite boasts features and functionality including presence, remote desktop control, attendant console, file sharing, video conferencing, live streaming to Facebook and YouTube, and more. Wizyconf, the company's flexible videoconferencing solution, is based entirely on WebRTC and is accessible to corporate and public users with one click. Communicating presence information and geolocation, users can monitor in real time who is online, absent, busy in another conversation, or does not want to be disturbed.
Fully integrated into the collaboration platform, Wildix Kite is a value-added service that leverages WebRTC to extend UC to an organization's public website. Not only does it show employees' presence in their personal contact information, Kite also allows visitors to engage representatives via chat, voice, audio and video calling, desktop sharing and file transfer, all with just one click.
"Wildix was founded with a singular mission to seamlessly unify internal and external communications across all platforms, while continuing to embrace new technology," said Robert Cooper, GM, Wildix US. "We are excited to show Enterprise Connect attendees how for more than 13 years, Wildix has empowered businesses worldwide with tools that are as functional as they are easy to use, and that increase employee efficiency and productivity while helping them achieve new heights of agility."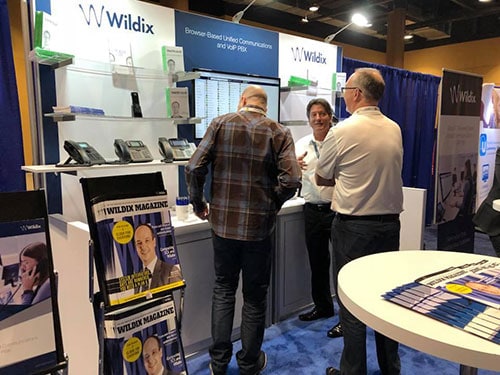 In addition to its UC&C software and software and services, Wildix also offers a wide range of hardware. Wildix-Huddle, an uncompromising Huddle Room gathering device, comes equipped with a 120° angle webcam, frames all meeting participants, is plug and play, and needs only one cable. The company's new Vision phone brings a 7″screen, as well as a 2-megapixel camera that integrates WebRTC technology on Android OS.
For more than 27 years, Enterprise Connect has been the leading conference and exhibition for enterprise communications and collaboration in North America. Enterprise Connect brings corporate IT decision makers together with the industry's vendors, analysts and consultants to focus on the issues central to enterprise communications and collaboration.