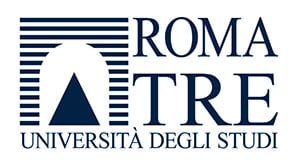 HOW THE ROMA TRE UNIVERSITY HAS REVOLUTIONISED THEIR MODE OF COMMUNICATION MAKING USE OF THEIR EXISTING BUDGET.
The Roma TRE University needed to renew their communication infrastructure and introduce advanced Unified Communication services.
"We chose Wildix for ease of use of the Unified Communication interface, which does not require installation on PCs. We have more than 3,000 people, not all of them capable of using the new systems. Our need was to provide a system with an immediate-to-access interface. "
Emiliano De Rossi conducted a 2-year market survey and tested many open or proprietary products. The Wildix Solution solved 3 major problems for him:
Integrated WebRTC Technology to provide students with advanced e-learning, videoconferencing and web-based services;
Certification of the Fastweb operator's VoIP trunk in just 2 months;
Gradual phasing-in of the phone system, to split the investments over several years without having to increase the budget.