Wildix Unified Communication is at the service of local authorities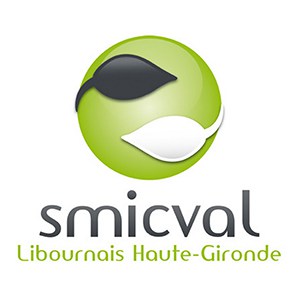 SMICVAL, the French Intermunicipal Syndicate of Waste Collection, is responsible for collecting and treating waste in 141 municipalities across France, serving more than 200,000 residents. The sorting center is composed of two sites: the first in Libourne, the second in Saint Girons. Only 40 kilometres separate these two sites, which are occupied by a total of 120 employees.
The main requirement for SMICVAL was that their two sites operate as a single unit by harmonizing their communication.
"A certified integrator introduced us to Wildix. We quickly realized that this system was the right one for us. We needed to visualise the attendance status of all employees because the employees' pre-established schedules are not communicated to everyone. Also, the user's direct line had to be accessible on a mobile phone in case of travel," explained the company's IT systems manager.
SMICVAL is ISO 9000 accredited. Thus, their foremost concern was control over call processing. The three PBX operators, who are in charge of receiving calls, are subject to a limited response time, as this standard imposes very strict quality requirements. Thanks to CDR-View, whose access is restricted to a single person in the company, SMICVAL can now extract telephone traffic data and adjust its PBX operators' schedules accordingly for improved customer relations. The Wildix Partner in charge of the project explained:
To overcome these constraints, technicians were commissioned to carry out a full audit of the technical infrastructure. They then shared their recommendations with the SMICVAL teams.
"Certainly we had to recommend T0s and plan to complete the cabling network, which we had not anticipated, but the integrator's professionalism reassured us," the SMICVAL integrator recounted.
The progressive deployment schedule provided for an installation on each site separately, then in the final phase, interconnecting the two PBXs. The installer conducted training in groups. The transition from SMICVAL to Unified Communications was successful.
"Very quickly, users made specific requests because they needed to upgrade the system to meet their needs. Wildix's Dialplan is powerful, accessible and highly customizable. We were able to answer each of the requests," said the integrator
It is important to note that, for security reasons, SMICVAL operates on a highly protected VPN network. However, this constraint also did not prevent the system from being operational in December 2016 as planned initially.
The solution was implemented by Wildix Partner