Wildix and BTicino at Casa Mozzetti: technology for assisted living.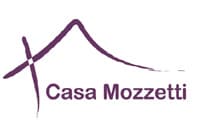 Casa Mozzetti, an assisted-living senior center in Vazzola, in the Province of Treviso, was founded in the 1950s thanks to the endowment from the Mozzetti brothers, Eliseo and Pietro, whose mission was to promote the highest quality of life possible for those residing at the home.
Since 2005 the institution has also been running the municipality's home care services, to take care of the elderly in the territory. A daycare center for people who are not self-sufficient was opened in 2013.
The facility has about 100 beds, with over 70 employees. After several renovations, the headquarters of the facility is composed of four sections, and is equipped with guest rooms, common areas, dining rooms, nursing homes, and a large garden.
In collaboration with Eurogroup SpA, a Venetian company that has been operating since 1966 in the field of electrical systems, and that over the years has been acquiring specific skills in a wide variety of sectors related to telecommunications and security systems, Casa Mozzetti has taken further steps to improve its service.
Casa Mozzetti has installed the Wildix-BTicino system, one of the most sophisticated hospital calling systems available today, enabling medical and paramedical staff to respond as quickly as possible to patient calls.
The system has been integrated with the DECT system already present in the facility, so that Casa Mozzetti employees can receive a phone call directly on their cordless phones, or display a message that prompts them about a patient's call, specifying also from which room and from which bed the call is made.
Dr. Daniele Dal Ben, Director of the facility, spoke about the integration: "The new plant has been operating for months with this new system, with great satisfaction on our part.
The main advantage is undoubtedly the timeliness of the answer: the call comes in real time to the caregiver, anywhere in the facility, which is very large with long corridors. The caregiver receives the room number on his wireless device, allowing them to respond much more quickly.