Communication Solutions Reduce Costs and Increase Flexibility
The use of Wildix to streamline communication ensures cost-effectiveness for a travel agency during the Covid pandemic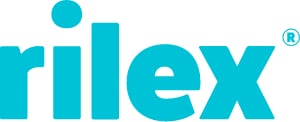 Rilex is one of the oldest Swiss travel agencies and Switzerland's first point of contact for any type of travel. There, 25 employees take care of their customers in five different locations under the motto of "living the vacation." 24/7 service and personal contact are particularly important to guarantee their holiday bundle comes worry-free.
In the digital era of vacationing, where everyone can plan and book their trip online, local travel agencies seem to be left in the background. Advertisements promise better prices and independent offer comparisons, but what differentiates local travel agencies from big online suppliers is personalized service and full consultations. 24 hour availability, especially in the event that something goes wrong, is fundamental. However, local agencies are not only fighting against online competitors; travel restrictions and declining orders have also posed huge challenges for many agencies. A flexible communication system that reduces fixed costs to a minimum proves to be the winning strategy.
In recent years, web services such as Trivago or Expedia have conquered the tourism market. This has created tough times for many local travel agencies because a number of consumers find it more relaxing to plan their own vacation on their laptop from the comfort of their homes, instead of going to an agency. The fact that the online option can be more stressful and time-consuming is only clear at the end of the process, when special questions start to arise or unexpected problems occur during the trip. Iwan Berger, owner and CEO of the travel agency Rilex AG, sees this as the advantage of a local travel agency. "Our plus is our level of service," he tells us. "Our service needs to be five-star quality, because the vacation starts from the booking." According to Berger, personal consultations, custom-made for each client, is the most important point for the future success in the field.
To be able to offer this service to the customers, the appropriate IT infrastructure and equipment must be available. Roman Hauger, Rilex's IT manager explains, "We need to be available to our clients, and we can do it through email, phone and personal contact." Telephony plays a major role, Iwan Berger says, "because our first contact is over the phone. People can contact us this way, and if we can provide good service there, then our bundle is the right one."
This point became an issue three years ago, when Rilex switched from IP telecommunications and opted for Skype for Business. However, this solution kept failing, which meant that the agency would become unavailable for hours at a time. Roman Hauger underlines the system's volatility:
That means big damage to any travel agency's image. Another problem was the machine-like communication with the then contact person for Skype for Business in Switzerland and the complex administration of the platform. According to Iwan Berger, the adjustments to the system not only took several days, but were also extremely expensive: "For example, if we specified public holidays for next year so that the system would be set up accordingly, it quickly cost 2,500 Swiss francs, and that was the decisive factor that made us understand we needed a different solution."
During the search for a new communication solution, Roman Hauger turned to the Wildix Partner fourNET. "We were looking for a solution that could work regardless of Microsoft and be easy to administer," explains the IT manager. It also had to be an IP solution that worked in a stable way and was similar to the solution that was previously used, so that there wouldn't be any need for a long training process. "And Wildix was far and away a better solution," says Iwan Berger. In the end, the faith in the suggestion of the Wildix Partner was decisive. "I trust my gut, and when my IT boss presented it, I said right away, 'it's actually like that.' Another call to the Partner, and the matter was clear."
"The Wildix system is being used on all the five branches of Rilex AG, since the summer of 2020. The networking of the stations is important to continue internal communication and the exchange of know-how," affirms Iwan Berger. According to Roman Hauger, a big advantage of the new solution is the easy administration:
"With Skype for Business, we encountered the issue of needing an external provider for each click and each requirement we wanted to implement. With Wildix, now we have the ability to manage everything in an independent way."
That reflected also on the launch of the solution. fourNET implemented the system for just one branch and trained the employees. The rollout in the other four locations was implemented by Rilex itself (with support from fourNET).
IT manager Roman Hauger sums up, "We are very satisfied with Wildix. We've only had one error, but it had nothing to do with Wildix or fourNET, and we are all happy." The decision was particularly helpful "since we can boost or lower pretty quickly and the management is very easy." These aspects have been especially important in the last two years, because of the Coronavirus. "We had to modify the opening hours almost every month, and we were able to do it ourselves," Iwan Berger remembers. "The Wildix's system is way easier to use, so it's ideal for us." Roman Hauger explains:
"During the Corona virus we had to switch to remote working in a relatively short time, and since Wildix's solution was working, each employee was able to switch very easily, and telephone communication worked from A to Z."
The IT manager adds, "A big advantage of Wildix is that it works like an old tractor: you arrive in the morning, you turn it on, you set yourself to be 'available' and it works." And should there ever be an issue, with just one call to Wildix it's all solved thirty minutes later.
The Wildix system was convincing also from an economical point of view, especially during these difficult months. "It was very precious to always be able to adjust the resizing of Wildix," Iwan Berger underlines, since the workforce had been reduced during the crisis. Now there might be an addition of new employees, since it can be done without too much effort thanks to the flexibility. The CEO underlines:
"The premise is that it works, and then there's the most important thing: the price. We can clearly state that in the last two years we've had lower communication costs, not only because of Corona, but in general because Wildix is more cost effective and allows us to offer the best service."
When the firm was given a new name three years ago, Iwan looked for new solutions in all areas. "Unfortunately, the communication didn't work out right away, but a year later we found an ideal solution for us with Wildix, which is also the best for us in this area."
Summing up, Iwan Berger says, "We are very satisfied with the collaboration with Wildix, and also because the last two years we were able to cut a lot of costs." He says with confidence, "Wildix is an amazing solution, and fourNET is a Partner that treats us like we treat our clients, meaning with the maximum level of service." IT director Roman Hauger agrees, "I recommend the Wildix solution to any company that is looking for a Voice over IP solution, because it is really easy to adopt and our employees appreciate how easy it is to use."
The solution was implemented by Wildix Partner