Medasil gets powerful modern telephony solutions through Wildix and its partner Yoozoom
Medical equipment manufacturer finds Wildix solutions prove "invaluable" for remote working and modernizing their telephony system

Yorkshire-based Medasil is a manufacturer of silicone-based medical devices that help improve patient outcomes. These include wound drains, tubing, laser protection and general surgical devices, sold to the NHS and around the world. It focuses on providing outstanding quality and transparency throughout the manufacturing process, ensuring world-class medical devices and equipment that meet precise needs. But it needed a next-gen telephony system to make communication easier both internally and externally.
Mark Lay sits in his office. He's the technical director at Medasil, and he greets us with a smile. A brief introduction and we're ready to go. He starts outlining the main problem for Medasil: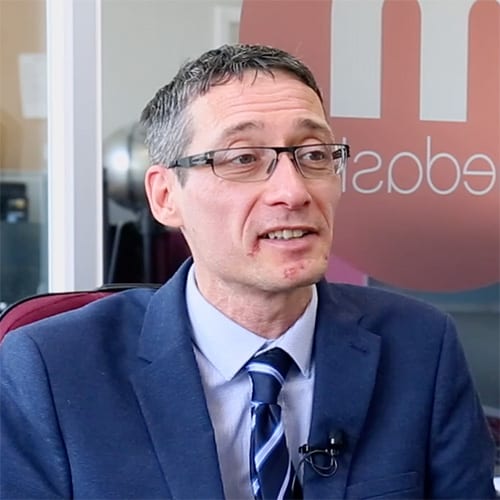 In today's competitive marketplace, there are plenty of providers, but few can actually deliver the sheer range of solutions required. Through Yoozoom, a Wildix Gold Partner, Medasil found its needs quickly met.
"Medasil went out and looked at a variety of alternatives and solution providers," states Mark. "We were given some excellent presentations and were able to see the system's capabilities. When we spoke with Yoozoom, they were able to answer all of our questions straight away, really quickly and gave us the confidence to go ahead with them."
And to do that, Wildix had to deliver as part of Yoozoom's complete solution. And that's where Mark found that ease of use and functionality made all the difference.
"The main products we're using are desk-based phones, which are very good, very high quality. We've had no issues with any of those phones, but we're mainly using the web-based Collaboration software and the mobile phones — we've found the Collaboration app is also excellent. We've been able to maintain flexibility and set up new users very quickly. … Being able to change users and move them in and out of different groups has been really quick."
Ultimately, it's clear that the simplicity of Wildix solutions was appreciated, reducing training needs and making adoption simple.
"One advantage was the ability to not run a server with a dedicated PBX going to the cloud-based system," Mark says. "The other has been the ability for our users to enter into Wildix remotely using their Windows login credentials. There is no need for them to learn a new password and strive to get back on track."
And it had major benefits beyond the usual improvements in communication and collaboration.
The solution was implemented by Wildix Partner
[hfe_template id='7884355']