Live & Breathe discovers how Wildix tools help them thrive despite pandemic pressures
Delivering reliable communications and powerful remote working solutions for creatives across multiple offices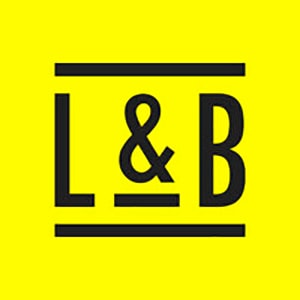 As a full-service creative agency, Live & Breathe is well-versed in communication. It helps its clients thrive in a competitive landscape, delivering powerful ad campaigns, integrated data-driven insights and overall strategy for brands as large as Morrisons and the Carlsberg Group to smaller brands such as Gu and The Happy Egg Co. Ultimately, they're about using the right process to get maximum ROI, and know quality when they see it.
As we walk towards the building where to set up the interview, we know we're in the right place — there's a stunning brick building with Live & Breathe along the glass-fronted corner and a large glass atrium. It's the sort of innovative design that sets Live & Breathe apart from the get-go. Darren Mallett is the IT director for the agency. He gives us a quick introduction to the agency, noting its three offices: Leeds, London and Amsterdam. We move on to the main issue he had when he joined the business over seven years ago:
The cloud was a major draw to Darren as it could easily be updated and kept stable, without downtime. "When given the opportunity to look at a new communication system for the business, primarily it had to be cloud-based," he notes. "There was no other option to make sure the system we put in place was future-proof."
With that all in mind, Darren explains his rationale for choosing Wildix through Yoozoom. "We did look at a number of brands and different vendors," he says. "We eventually decided to go with Wildix through Yoozoom. We used Wildix because when it was demonstrated to us by Yoozoom, it was very simple — the interface was much more simple than we were currently using and a lot simpler than a lot of the other solutions that were out there. When I look at systems it is based on a number of factors: cost, usability, and more importantly for me, its post-sales service. We're currently using the mobile app and the web app … there are no desk phones on our desk anymore."
Although users can use Wildix phones with Wildix solutions if they need them, the full web functionality was a major draw for Darren.
"It forces our users to make sure they're using the web system for communication and obviously the video conferencing. They've also got the option to use it through their mobile device as well. And they don't have to have a company mobile to do this — they can use their own personal mobile because it's very very secure."
Like most businesses in the UK, the global pandemic had a major impact on them, and the result of multiple lockdowns meant that businesses had to rethink their work-from-home strategy. For Darren, it was easy.
"About two years ago we hit a lockdown because of the pandemic. Now obviously all of our users had to work remotely from then on, but they still had to rely on various communication lines, so we quickly migrated them across to the Wildix system, allowing them still to make calls and communicate via video conferencing to their clients and suppliers and other colleagues." Even though there are now no lockdown restrictions in the UK, Wildix has allowed his colleagues to enjoy true remote working.
"The benefits of using the Wildix system are enormous," he notes. "It allows you to work remotely seamlessly either if you're using your laptop, your desktop machine working from home or your mobile device. Our users can work either in the office remotely — and when I say remotely, this could be anywhere in the world. It doesn't matter whether they're down the road or they're actually working abroad." And would he suggest other businesses use Wildix? He left us with this final thought:
The solution was implemented by Wildix Partner
[hfe_template id='7884355']