Connecting Sites & Improving Customer Relations with VoIP in the Cloud
Armor Storage bridges 14 multi-state locations for an improved customer experience

Serving multiple regions of the US, Armor Storage offers climate-controlled storage units at the right size for clients' individual storage needs, all with extended hours and capable staff on call for assistance.
Companies with multiple locations which are managed by a limited staff require a communications solution that can route calls to available agents automatically. This is achievable using a Cloud-based Wildix system, which ensures that calls do not ring at locations where managers are away from the phone and instead routes call traffic to available agents or, better still, to agents with more skill and experience in winning deals. Usability of the system also increases under the Cloud-based Wildix setup, with no downtime of the network and a more intuitive interface improving managers' ability to utilize communications for profitable activities.
"Incoming inquiries are the most important thing for us, and now the way it is set up, the phones are going to ring at other locations, too […] meaning we are not losing any calls. That's the main factor that we wanted from this whole scenario: a phone system that will work toward the benefit of our business."
— Sushma Dewan, General Manager of Armor Storage
"The goal for all of the managers is to take care of their customers and not have to worry about how to figure out how to use the phones, and I think the Wildix solution provides that. Everybody's pretty much on auto drive now when it comes to the phones."
— Jim Hanson, Jr., President of inTouch Communications
Consisting of 14 locations across the US states of Iowa, Kansas and Nebraska, Armor Storage is a business that operates best when equipped with a fully connected communications solution.
Every individual location — each featuring multiple units that customers can rent for storage purposes — is attended by a single sales representative who is on call to both answer phone inquiries and direct in-person tours of the facility. With this setup of one manager per location, the company needed a way to have incoming calls routed to locations based on availability: should potential customers call into a location where a tour is currently being conducted, those callers would instead be routed to a different location where an agent is available to answer the call.
However, Armor Storage's previous service, Cox IP Centrex, was unable to provide this capability, resulting in missed business opportunities. According to management at Armor Storage, the system was not even operating at an effective capacity, nor was it being managed effectively by the service provider.
"We were guinea pigs, actually," explained Sushma Dewan, general manager at Armor Storage. "[Cox] never had that program before, and they were just testing on it — beta testing and all that.
"We were not able to get its full potential, mainly because there was not much assistance or hands-on training or day-to-day questions answered. The customer service basically wasted our time trying to get anything solved."
Connections across sites were made difficult by the nature of the setup, working counter to Ms. Dewan's preferred configuration. Furthermore, the deficiencies in these connections were only exacerbated by site downtime. According to Ms. Dewan: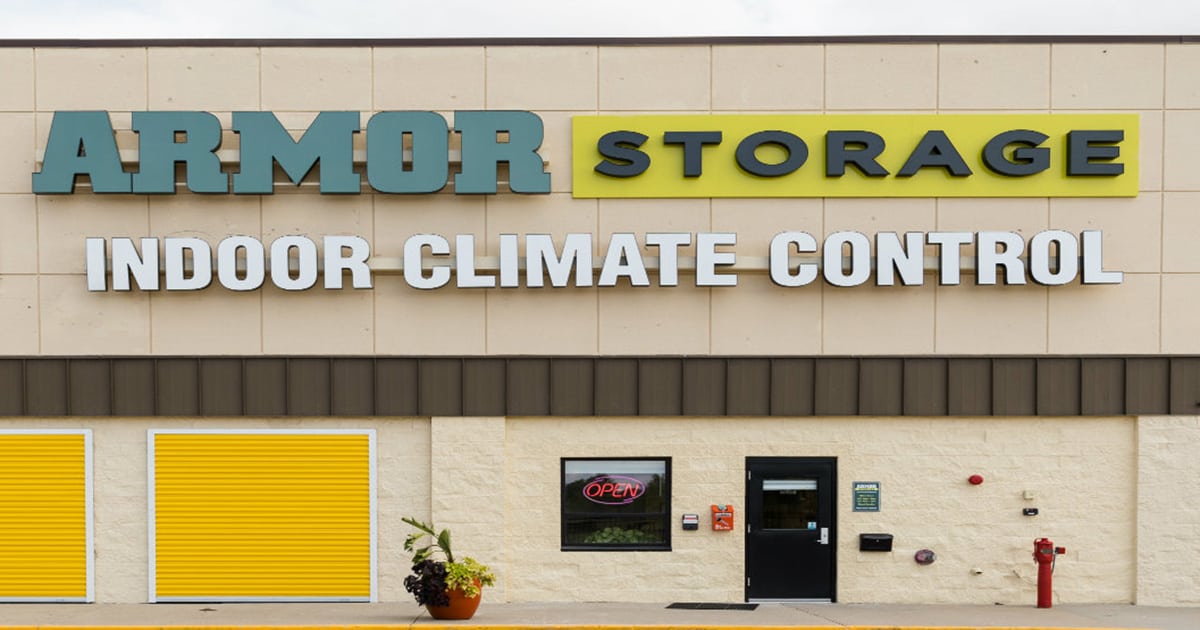 This change came thanks to inTouch Communications a Wildix Gold Partner. Ms. Dewan, owning another business in addition to Armor Storage, had brought inTouch Communications on board to replace a Samsung system for that other company. Having had this initial positive experience with inTouch, Ms. Dewan later tasked the company to provide an alternative to the Cox system for Armor Storage. Considerations for the setup were done by Ms. Dewan and inTouch in tandem, and soon established a clear picture of what to install as a replacement system.
As Ms. Dewan related, "We wanted a system that can work between the locations and be effective between the managers, plus transferring calls. Our main goal was to set up this program to ring on these locations that we wanted the first or second or third person to be outside the person who is more qualified or more aggressive to sell."
Jim Hanson Jr., president of inTouch Communications, likewise explained the preference for this plan:
With the Wildix solution installed by inTouch, all 14 branches of Armor Storage achieved a consistent connection. Among the numerous positive results this has brokered for Armor Storage, foremost is a more convenient — and consequently more profitable — call flow.

Ms. Dewan explained, "Incoming inquiries are the most important thing for us, and now the way it is set up, the phones are going to ring at other locations, too. [Managers] can answer the phone, and it also rings to other locations so anybody can pick up, meaning we are not losing any calls.
"That's the main factor that we wanted from this whole scenario: a phone system that will work toward the benefit of our business."
But how effectively is the Wildix system working toward this goal? Ms. Dewan provided more specific insight for this point as well:
"The quality for phone calls has improved, and phones are being answered more reliably. Then the way the programming is done is very helpful: we can put on 'do not disturb' and all the calls go to each location's voicemail. Customers also appreciate that they don't have to wait for so many rings before they see that. We also have an emergency number in there, so instead of leaving messages when they have an emergency, customers can call our emergency line and get a representative.
"It's been helpful customer service-wise, and all together the quality of our business has improved with this new phone system."
This improvement is also owed to smoother operations and streamlined business effectiveness.
The solution was implemented by Wildix Partner