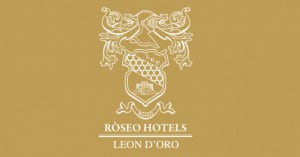 Columns of pale marble, Murano glass chandeliers, the most romantic city of the world: Ròseo Hotel Leon d'Oro is a dream place situated in the heart of Verona. It is not just a hotel, but also one of the top conference centers in the city, counting 190 rooms, a business center with 11 meeting rooms, a bar and a restaurant. An elegant building, suitable for every need, recently renovated and equipped with all comforts.
During the recent renovation, the management has decided to adopt the most technologically advanced communication system, that would allow flexibility and speed up the processes both in the business center and in the hotel.
Therefore, among many systems present on the market, Ròseo Hotel Leon d'Oro has chosen to install Wildix Multimedia System – the PBX that manages the internal and external communication in the whole organization and provides the Unified Communications tools.
The new system enables agile and easy communication between the colleagues, thanks to Collaboration, the communication solution of Wildix.
Barbara Agos, the Hotel General Manager, shares her experience: "We have a large team, dynamic and young, and they enjoy trying out new technologies. Communication is much easier now also thanks to Wildix smartphone APPs. When we are not talking on the phone and chatting, we exchange Post-It messages. We got used to Collaboration very quickly, since it's faster and more informal than emails and it allows us to always stay in touch and it integrates with the software used in our organization".
CDR-View, the Wildix control and analysis tool is also very helpful to the hotel management. Thanks to CDR-View it's possible to monitor the internal and external calls and consequently optimize the call traffic and improve communication with the guests.
"The calls from the room is one of the services offered by the Hotel, and this tool allows precise and accurate charging without the risk of making a mistake for us, an objective tool that can be used to respond to any eventual complaints", says Ms. Agos. "In addition, Wildix Mobility service has changed the way we work. We are often on the move, on different floors of the hotel or in the conference center, but now we have more mobility and freedom in our movements. Wildix Mobility allows us to maintain our availability and reachability, which is essential in our work, since we must provide the information or to make reservations on the phone, and thus, stay in touch at any time of the day."
…WILDIX MOBILITY SERVICE HAS CHANGED THE WAY WE WORK. WE ARE OFTEN ON THE MOVE, ON DIFFERENT FLOORS OF THE HOTEL OR IN THE CONFERENCE CENTER, BUT NOW WE HAVE MORE MOBILITY AND FREEDOM IN OUR MOVEMENTS. WILDIX MOBILITY ALLOWS US TO MAINTAIN OUR AVAILABILITY AND REACHABILITY, WHICH IS ESSENTIAL IN OUR WORK.
General Manager of
Roseo Hotel Verona