European Telecom Solutions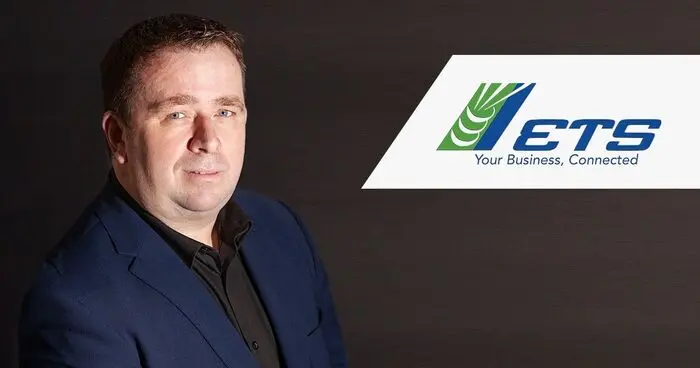 "Wildix has got the support, the tools and the assistance when needed. The sales team can be involved in contracts on requests, and you have a great product. What's great is that we've had referrals from Wildix directly, because customers can't buy direct. Instead, they get recommended a partner, and we've benefited heavily from that relationship. It's great."
European Telecom Solutions (further ETS) is a large Wildix partner based in Swansea. The full-service provider delivers a huge range of solutions to customers, including Wildix's latest: x-hoppers, and it supports countless local and national businesses through the area and beyond. We invited Nick Foden, the operations director, in for a chat to discuss Wildix and learn more about how Wildix appeals to partners like ETS.
We start off with an easy one: How did he learn about Wildix?
"I knew Steve Yates, Senior Channel Manager at Wildix UK, from a previous job, and we had a chat via LinkedIn about where he was working: Wildix. We're a full service provider, so we use a variety of platforms to cater to a wide range of businesses. However, when we looked at Wildix, we were impressed — by the value, it was ready for market and my engineering manager and I could see how we could roll it out to our area. It's very feature-rich which was a big draw."
Nick talked briefly about other solutions, saying that some were so complex you needed a master's degree to understand them. "Setting up scheduling," he said, "was a nightmare for some of Wildix's competitors. Our end-users wouldn't have a chance."
One of the key draws as well was that Wildix is browser-based, so there are no downloads or plugins: "A lot of other apps and systems require you to download their applications, and hard clients can get messy. When you have a phone system downloaded that works off a computer, you can end up with other issues arising that mean you have to look at the actual device. A problem with voice turns out being a problem with the sound card or a motherboard. And that's beyond our services, really. Wildix gets around that by being powered by WebRTC."
We move on to tech support and how his experience has been with that.
"Our engineering team deals directly with Wildix support guys on a regular basis," Nick continues, "and we also deal with your development guys as a result of us rolling out x-hoppers to a large retail chain. We've got support obviously from the likes of Steve [Yates] and Ian [Rowan] to roll out the solution across about 130 sites, so that's progressing well. We use tickets, of course, and we get a response quickly, and we can always get some at the end of the phone if we need to speak to them. With other vendors, we could be waiting a while to get responses."
We asked Nick about the Wildix training programme as well.
"ValueSelling training taught me new sales techniques that I wasn't aware of and I wasn't using before. It's helped attract more business, and our engineers have all been on the technical course as well. We'd definitely do more courses if they're available. We applied ValueSelling across the business and obviously with the training for the engineers it also means that we can deal with the majority of support ourselves. We've got both sides covered: tech and sales."
"We've had a few memorable solutions, as well. When it comes to x-hoppers, our customer [Holland and Barrett] was going to go with a different solution. We managed to do a trial on one of their sites, and they really liked it. We rolled it out across the business, so when they open a new store — four or five a month — we're now handling the entire installation: tills, back office PCs, Wi-Fi, and now x-hoppers. It's become a recurring revenue stream for us — we managed to get the whole contract because we could address their specific pain points."
"A particularly memorable one is that we'd been banging the drum about remote working well before the Covid pandemic. Our client THG Holidays suddenly needed remote working capabilities due to Covid, and they were on an ancient Panasonic system — it couldn't cope. They were going to go elsewhere, but we managed to get their business, and we ended up installing Wildix remotely across all their sites for about 60 staff. Wildix's positioning really helped us to deliver."
When asked for hard figures, Nick pauses briefly.
"Overall, Wildix has added an easy 10% to our monthly turnover, especially with the x-hoppers contract. We also save money by doing purely remote deployments, which means we're gaining margin. It's easy to sell, even if a customer has no idea what UC is — the sheer number of features ensures we can precisely cater to most needs with Wildix alone."
"Wildix works especially well for the medium to large business segment — for a customer with two phones and a single location and want to keep costs minimal, it's overkill. So we chose where we suggest Wildix, and it's a great alternative to Cisco, Gamma and all the others with much more functionality and flexibility. Users just want something simple to use and easy to maintain, and that's what Wildix offers via Collaboration in particular. We just have to educate people to move away from the phone and onto the laptop, smartphone or desktop. Kite is a fantastic product as well; the MS Teams integration for Wildix has also been invaluable. It's opened up a much larger market."
We finally ask what separates Wildix from the competition.
"Wildix has got the support, the tools and the assistance when needed. The sales team can be involved in contracts on requests, and you have a great product. What's great is that we've had referrals from Wildix directly, because customers can't buy direct. Instead, they get recommended a partner, and we've benefited heavily from that relationship. It's great."