DESCRIPTION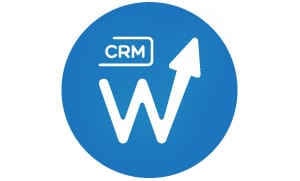 eflowCRM is a CRM application designed for car, motorcycle and truck dealers allowing them to manage sales, monitor group and individual productivity.
eflowCRM is an application which helps salespeople and managers to simplify their daily tasks and to increase sales opportunities.
A complete solution for management of leads, negotiations and marketing initiatives.
Thanks to eflowBDC it's possible to manage call activity of call center agents.
Incoming calls integrated into your CRM, linked with your activities, which can be used for new lead generation
Outgoing calls directly from the CRM processes
Simple and efficient system for monitoring of call activity of other users
History of incoming and outgoing calls for each process and for each customer
MINIMAL REQUIREMENTS:
Compatible browser (Chrome or Firefox)
AVAILABLE IN:
Gallery
MANUFACTURER INFORMATION
Essetech company has been operating for 15 years in the sector of applications development. eflowCRM is one of the most complete CRM applications at present available in the market, designed for the automotive industry. Thanks to integration with Wildix phone system, the application is now even more complete and efficient.
www.eflowcrm.com
Information Request