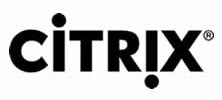 Citrix is a global leader in providing Virtual Desktop Infrastructure (VDI) solutions.
VDI technology enables virtualization of a Desktop operating system on a centralized server hosted in a datacenter.
VDI solutions offer numerous benefits for companies, among the most important ones are the controlled distribution of applications on client platforms through a secure and controlled server, and the ability to better manage the BYOD architectures.  
XenApp and XenDesktop are the Citrix solutions allowing for virtualization of applications and Desktop systems, and enabling users to work with enterprise applications from remote workstations using any smartphone, tablet or PC.
WILDIX INTEGRATION WITH CITRIX
Wildix has certified its Collaboration solution to work on XenDesktop and Citrix XenApp systems.
Supported features:
Calls
Chat
Chat Conference
Headset Integration
FAX printer
Presence
Desktop sharing and file transfer
Virtual Post-It reminders
Attendant Console
Shared phonebooks
Advanced security with encryption
Browser Content Redirection can be enabled to achieve point to point audio and video with the PBX reducing latency and moving CPU usage to the client:
Wildix team collaborated with Google and Citrix to fix a problem with distorted audio in Xen App over WebRTC on Chrome. Problem has been fixed in Chrome version 66.
How-to: Add a regkey on the VDA:
HKLM\SOFTWARE\Wow6432Node\Citrix\Audio
Name: SimpleCaptureBuffering
Type: Dword
Value: 1
Additional Information
Info request