Tempur Goes Virtual with Wildix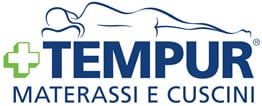 Astronauts have been the first ones to try out the Tempur material that helped them relieve the pressure suffered during the launches. Nowadays the Tempur mattresses ensure the better sleep of millions of people all around the world. The company was born in 1991 thanks to the collaboration with NASA that back in the 70ies started using the material that became later on the source to the Tempur mattresses. The American company present in 76 countries has circa 500 authorized dealers in Italy, 2 mono-brand stores in Rome and Turin and a major e-commerce site for the private use.
A simple legacy telephony system with its limited capabilities could not meet the needs of the dynamic company, open to the innovation and new technologies. The company started searching for a new solution that could integrate all the stores, dealers, warehouses and offices into one seamless and transparent system and address the communication needs of the collaborators, partners and Customer Service. BF Forniture Ufficio, the company with thirty years of experience in providing business communication solutions, products and services, has offered Tempur to implement the Wildix system, as the most complete and modern one.
Tempur has opted for a Wildix PBX of 90 extensions and for the server virtualization, to allow easier system configuration and IT structure management in a virtual environment. Wildix solutions Collaboration and Collaboration Mobile App for Android and iOS have empowered and streamlined the communication between colleagues and collaborators. In addition to phone calls, the users of the system communicate in the chat and exchange SMS and memo messages (virtual Post-It).
The most striking innovation introduced with the implementation of the Wildix system, is the new way to manage the Customer Service, counting 5 skilled specialists: 98% of the communication with the customer is now realized via the Live Chat service present on the company website.
THUS AFTER NASA, TEMPUR HAS CHOSEN TO WORK WITH WILDIX