SENAD Group updates their systems with Wildix by Netmetix Ltd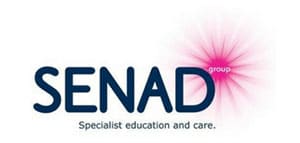 The SENAD Group, an independent operator of special needs schools, transition homes, supported care and community support services for people with a range of learning disabilities and other needs, was looking for a modern, efficient, cost-effective communications system that could enable them to reduce telephony expenses, increase both mobility and productivity and meet requirements for internal and external collaboration and communication.
The old communication solution that SENAD Group was using before switching to Wildix couldn't offer the level of functionality they were looking for.
"With the old system, we couldn't have a voicemail, couldn't set up groups of calls — whenever we needed a new phone, we were having to install costly cabling rather than using standard network cabling. The general maintenance costs were ever-increasing and not paying off at all. The ROI was almost non-existent."
According to Mr Owen, "We have been working with Netmetix for about 8 years now. During these years, we have established a trustworthy relationship and when they offered us to 'see the true power of WebRTC by Wildix', we could see it was a worthy solution to our challenge."
Neil Owen added that after several demonstrations and a closer look at Wildix:
"We were impressed by the product and recognised that by moving forward with it, we could improve our internal and external communications and meet the initial business need: a more cost-effective communications system."

Among the top benefits of the new communicative solution by Wildix, Mr Owen recognises its incredible simplicity in both maintenance and use:
"We are able to do all our own maintenance and expansion of the system. We don't have to pay for call outs on engineers — we can do this all by ourselves! If we want to expand the system and put more phones in it, it is really easy. It is almost as easy as just buying a phone and plugging it into the network.
I would definitely recommend Wildix to other companies in the sector as, thanks to this solution, we are experiencing a new level of business communication. It is innovative, simple and user friendly! We look forward to connecting the rest of the companies within the Group to Wildix."
The solution was implemented by Wildix Partner

Netmetix Limited
4 Sycamore Court, Birmingham Road
CV5 9BA Coventry United Kingdom
(+44) 024 7640 8100
netmetix.net