Unified Communications lubricating the business processes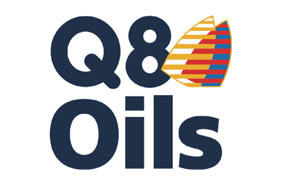 Collaboration is sometimes compared to a well-oiled machine: the various pieces fit together properly and everything works better. For example, CLT telefonia and Wildix had been cooperating in a perfect synergy for the installation at Conqord Oil, one of the leading players in the Italian oil market.
Each relationship has its story and its protagonists. Conqord Oil, an Italian company, the part of the KPIL group (Kuwait Petroleum International Lubricants), is the main character in our story. Also known as Q8, it is a prestigious brand for petroleum products and lubricants, intended both for gas stations and industrial machinery. Conqord Oil has the headquarters in Milan, the blanding and packaging plant near Turin, and 4 offices across Italy. The company has about 140 employees and follows the KPIL group policy, which is the same for each country it operates in.
In early summer of 2013 Conqord Oil decides to replace the old communication system. For a large company with multiple locations and connections worldwide, communication is essential. The old VT Telematics PBX, installed almost 20 years ago, in addition to high costs, gave big maintenance problems and created difficulties in obtaining replacement parts.
At this stage CLT telefonia enters the story, the company with over 25 years of experience in the ICT industry. Founded in 1987 by Cecchet family, the company was able to expand throughout the country and to become one of the best Business Partners of Wildix, thanks to its continuous striving for innovation and flexibility.
CLT has installed two Wildix communication systems WGW90 in the large offices of Conqord Oil and 4 WGW08 in the smaller ones. Thanks to the WMS Network, the employees from different offices can use the Unified Communications tools as Collaboration and CDR View, which allows the colleagues to collaborate in one single communication environment, regardless of their geographic location. Unified Communications ensure the smooth meshing of all the enterprise's gears allowing them to work at the maximum efficiency.