Description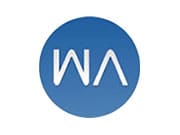 WebAppointment is a web/cloud platform for appointments and reservations management for big and small companies, outsourced multi-agent and multi-services operation centers and callcenters.
WebAppointment features
A Web platform;
No hardware required, just a browser and Internet connection;
Cloud service in Web farm;
Multi-user management;
Multi-services management;
Management of multiple remote operation centers;
Agents' management;
Sites and offices geolocation management;
Calendars that automatically open for agent/service/operation center/date and time
Online reservation form for the end user;
Permissions management for an operation center and the headquarters;
Callcenter users management for outsourced appointment setting;
Integrated management of phonebook contacts and relative stats;
Integration with Wildix PBX for incoming call detection, call answer and contacts search;
Weekly planner chart with drag & drop feature;
External data export;
Data and stats export;
Demo area
Username: demouser
Password: demouser
Manufacturer information

StarSystem IT is a dynamic company founded as a result of collaboration between professionals working in IT industry and in business management. StartSystem IT develops high-quality software for any needs and offers third-party software to provide the customers with the different tools that favor the productivity growth.
Information request