Mobile Apps
Unified Communications for your Smartphone and Tablet
WILDIX COLLABORATION MOBILE APPS
ALL THE WILDIX COLLABORATION FEATURES ON IOS AND ANDROID.
Wildix Collaboration Mobile Apps offer the Unified Communications features of your enterprise PBX on your iPhone, iPod Touch, iPad and Android smartphones.
Calls via VoIP or GSM to all contacts in the phonebook
Video calls to users
Mobility callback service
Chat
Post-It
Chat and call history
File exchange
Users' presence information and geolocation
Sync with Microsoft Exchange, Outlook, external databases, MySql, MS SQL, CRM
Mobile SIP Client on WiFi, 3G-UMTS, 4G-LTE networks, G.729 and H.264 codecs
Encrypted HTTPS connection to the PBX
Apple Watch notifications
WMS version 3.84 or higher
iOS version 9 or higher
iPhone 5 minimum
Android OS 4 or higher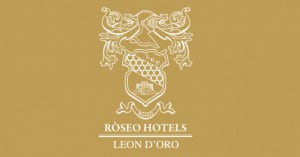 …Wildix Mobility service has changed the way we work. We are often on the move, on different floors of the hotel […] Communication is much easier now also thanks to Wildix smartphone APPs.
Barbara Agos,
General Manager of Roseo Hotel Verona
www.roseohotelleondoro.com
…In addition, Wildix mobility service has changed the way we work. We are often on the move, on different floors of the hotel or in the conference center, but now we have more mobility and freedom in our movements. Wildix mobility allows us to increase our availability and reachability, which is essential in our work, since we must provide the information or to make reservations on the phone, and thus, stay in touch at any time of the day.

Roseo Hotels - Vd
Fill out the form below to learn more