IBM DOMINO NOTES E CONNECTIONS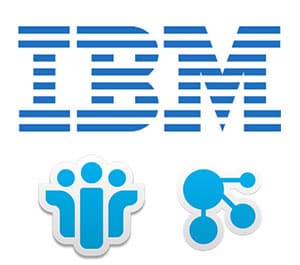 IBM Domino is an advanced platform for hosting social business applications. It provides IBM Notes and IBM Connections applications.
IBM Domino Notes
(formerly IBM Lotus Notes) is an enterprise email client which
integrates messaging
,
business applications
and
collaboration
into one workspace.
IBM Connections is a social software platform which enables users to collaborate faster, increase their productivity and provides immediate access to relevant information.
WILDIX INTEGRATION WITH IBM NOTES AND IBM CONNECTIONS OFFERS THE FOLLOWING FEATURES:
Click2call from  IBM Connections / IBM Dominio Notes
Click2chat from IBM Connections / IBM Dominio Notes
Monitoraggio Presence da applicativo IBM Connections / IBM Notes
Presence status monitoring from IBM Connections / IBM Domino Notes
Import of contacts and usersvia LDAP on PBX, from IBM Lotus Domino
Single sign-on of users with their Domino credentials (login /password from Dominio server – coming soon)