August 31, 2023 — Tallinn, Estonia — Wildix is thrilled to announce it has developed the first known unified communications solution to support the Apple Vision Pro headset. The announcement comes just three months after the virtual reality headset was announced.
This support means full compatibility with the headset software, allowing users to actively participate in meetings, chats and phone calls in a virtual reality setting. This is the precursor to fully developed virtual meeting rooms accessible anywhere in the world.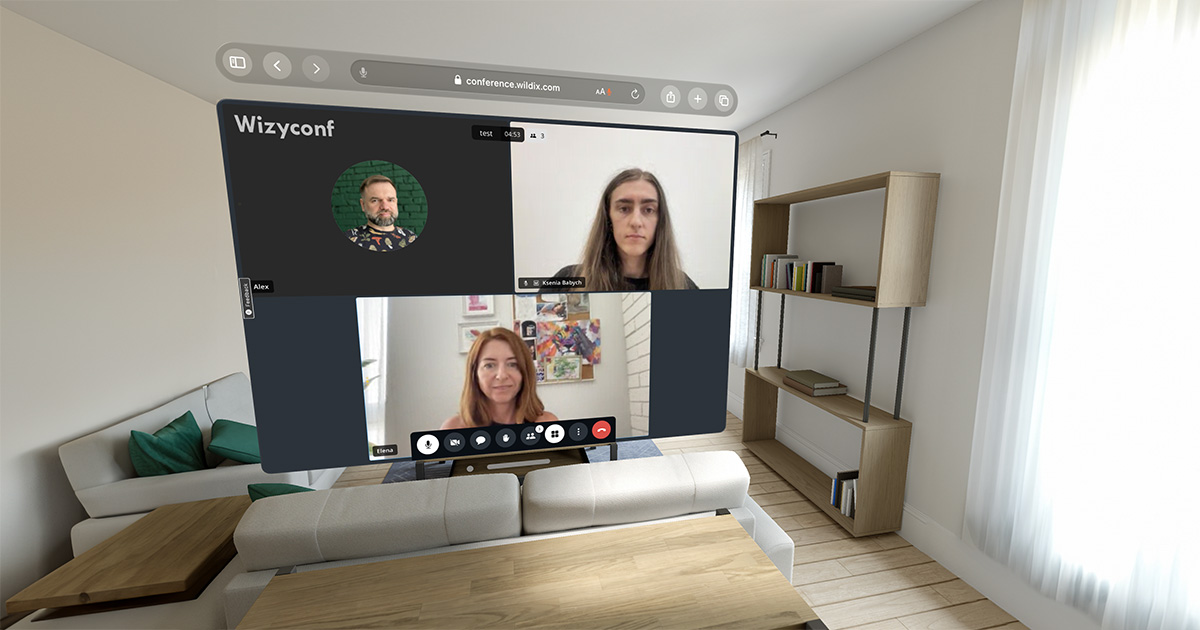 "This just shows how effectively development can happen within small teams dedicated to the purpose," said Dimitri Osler, Founder and CTO of Wildix. "Just like with WebRTC, we see the potential of this technology, and we are proud to be the first to have created it."
While the headset goes on sale in early 2024, developers have access to software development kits, which allow them to deliver applications before the product release date. The solution is supported on both Wildix's original platform, Collaboration, and its latest sales-oriented platform, x-bees.
"Imagine being able to walk virtually into a room where you see everybody within it," said Elena Kornilova, Product Marketing Manager at Wildix. "While this technology currently allows us to see those in front of us through webcams with a virtual room background, we could eventually develop this further into a complete virtual room setting — making it even easier to create a truly effective hybrid working solution."
The solution is currently primarily focused on providing the interface as a heads-up display, but there are plans to deliver far more features.
"The possibilities of development could prove extremely attractive to businesses," said Emiliano Tomasoni, CMO of Wildix. "Office space would no longer be needed, and it would allow people to attend a virtual office anywhere they live. It could also be very useful for everyone from doctors and therapists to mediators, allowing custom rooms that go far beyond anything a simple Zoom or Teams call can provide. The technology is right there."
This support is now available for all Wildix tools. To talk to one of our sales team about Wildix solutions, click
here
.