Are you a Telecom Behnke user looking for an integration with your communication system or a Wildix user looking for an integrated doorphone system?
As the first Cloud Browser-Based Unified Communications and VoIP PBX, Wildix is fully integrated with Telecom Behnke products and enables companies to manage the doorphone connected with their communication system.
You'll always know who is at the door because the Benke IP Intercom Station can be configured modularly or individually with different cameras, motion sensors or RFID readers. Everything is tailored to your needs and to on-site requirements.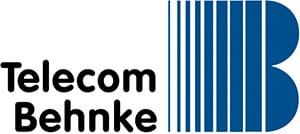 Behnke Group provides decades of experience in telecommunications solutions for door intercoms and emergency calls. The Behnke intercom solution, developed entirely in-house, uses IP technology with a wide range of capabilities that come along with it. These include transmitting video images from the door's intercom system to internal devices, automatic voice announcements for visitors, forwarding calls to the network's security service, implementing cameras in a video management system (e.g., Behnke IP video software) and much more.
Behnke's Series 20 (30) and 50 SIP intercom stations provide high-quality modular VoIP intercom systems with acoustic echo cancellation for full-duplex, hands-free communication with optimum voice quality. Series 5 and 10 offer an elegant and affordable solution for the private and small business sector. The modular design allows for the utmost flexibility in planning and implementation.
The use of IP technology and SIP protocol offers a broad range of features, such as sending video from door communicators to IP phones.
A simple web browser is used to implement device configuration and software updates while power is supplied via the Ethernet (PoE). Calls are connected via Voice over IP (VoIP) using the SIP standard inside the connected Ethernet LAN. When a call is triggered, video signals are sent from the Behnke intercom station to the Wildix PBX (Collaboration, IP phones WP600AXX, Vision, SuperVision). The video stream is displayed via the web browser, mobile devices or the IP desk phone. This allows users to know who is at the door and open the door remotely.
Access the Wildix Confluence portal to read more in our technical documentation and follow step by step the configuration of Telecom Behnke doorphones with the Wildix PBX.
Visit Behnke website for more information