Microsoft Outlook and Office 365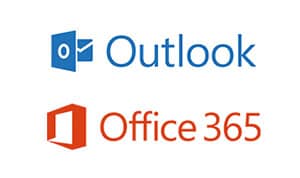 Microsoft Outlook (officially Microsoft Office Outlook) is a personal information manager available as a part of Microsoft Office.
Mainly used as an email application, it also includes calendar, task manager, contact manager, notes.
Office 365 is a group of software (such as Word, Excel, Power Point, etc.) and services (like for example file storage and sharing or voicemail) provided by Microsoft to subscribers only.
WILDIX INTEGRATION WITH OUTLOOK AND OFFICE 365
Contacts import from Outlook / Exchange 2010-2013 / Office 365

Click-to-call feature: generate calls via your company PBX directly from Outlook using Wildix TAPI driver.
View name of caller if the number is inside Outlook phonebook
Outlook calendar sync: based on the events of your Outlook calendar, your colleagues can see when you are out of office / not available / busy; system routes incoming calls based on your Outlook calendar events status
Watch the video on the Outlook integration: