Increase the performance of your hospital or medical facilities thanks to an integrated nurse call system.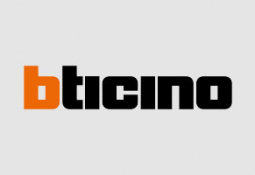 Wildix-BTicino innovative solution for Hospitals, Nursing Homes and medical facilities allows you to reduce costs, increase caregiver efficiency and patient satisfaction.
BTicino and Wildix present the advanced nurse call solution that ensures patients welfare and optimizes the daily work of caregivers.
Bticino S.p.A. is an Italian company that operates in the field of electrical low voltage equipment used for residential, employment and production and proposes solutions for the energy distribution, for the communication (intercoms and video intercoms) and for the control of light, sound, climate and security.
BTicino, with a number of plants and production facilities in Italy and abroad, as well as a successful, well-known brand name in more than 60 countries around the world, has been a part of the Legrand Group since 1989.
Type of Partnership: 

Standard

Type of Integration: 

Wildix Certified

Type of Connection: 

ESPA 4.4.4

Product Category: 

Advanced nurse call solution

Wildix Product Concerned: 

Wildix PBX
Bticino S.p.A. and Wildix Integration Supported Features
Wildix Bticino Hospital Solution
They Already Installed This Integration