Università Roma Tre implemented the Wildix system to better serve their students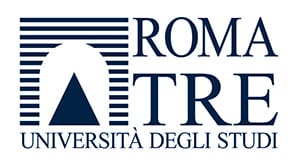 Die Universität Roma Tre ist eine junge Einrichtung, die für junge Menschen konzipiert wurde. Gegründet im Jahr 1992, ist sie sowohl in Bezug auf die Anzahl der Studierenden als auch auf das Studienangebot schnell gewachsen. Sie hat in den wichtigsten akademischen Rankings, insbesondere unter den jüngeren Universitäten, eine hervorragende Bewertung erlangt. Eine dynamische, moderne und internationale Hochschule, die als Triebfeder für die städtische Entwicklung der Hauptstadt, in der sie tief verwurzelt ist, wirkt und dazu beiträgt, die Identität der Stadt durch einen kontinuierlichen Prozess der Neubelebung verlassener Industriegebäude in Fabriken des Wissens und der Forschung weiterzuentwickeln.
Im Zuge einer notwendigen Erneuerung der Kommunikationsinfrastruktur führte man an der Roma Tre modernste 'Unified Communications'-Dienste ein.
"Unsere Wahl fiel auf Wildix, weil es kinderleicht zu bedienen ist und das Collaboration Web Interface keinerlei Installation auf dem PC bedarf. Mehr als 3000 Personen nutzen das Kommunikationsnetz unserer Universität und nicht alle von ihnen können das neue System nutzen. Unser Ziel war es, ein einfaches System mit einem intuitiven Benutzerinterface bereitszustellen. "
Der für das Resort Telekommunikation verantwortliche Emiliano De Rossi führte über 2 Jahre hinweg umfangreiche Studien zu diesem Thema durch und testete in dieser Zeit viele offene Lösungen und auch proprietäre Systeme. Das Wildix-System konnte dabei gleich drei Hauptbedürfnisse der Universität abdecken:
Dieses Kundenprojekt wird betreut von Wildix-Partner