Beschreibung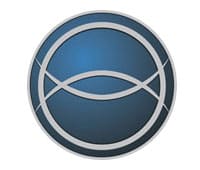 Web CRM One 2.0 ist eine web-basierte und leicht zu bedienende Lösung, die Ihnen dank der Superquery-Technologie das Kundenbeziehungsmanagement (Bestellungen, Angebote, Analysen, Sonderaktionen, Kundendienst, u.v.m.) erleichtert.
Features
Es ist eine Web-basierte Anwendung: Sie können von überall und zu jeder Zeit auf die aktuellsten Informationen zu Kunden zugreifen.
Geointelligence: Sie können einen oder mehrere Geschäftspartner auf der Karte markieren und die beste Reiseroute für einen Besuch berechnen (Integration in Google Maps).
Superquery: Diese leistungsstarke Technologie ermöglicht es Ihnen, jede Art von Analyse durchzuführen (Dashboard, Pivot, etc.) und auf die Ergebnisse Schritt für Schritt mehrere Aktionen anzuwenden.
Multichannel Marketing: Sie können Mehrkanal-Kampagnen über "traditionelle" Kanäle(wie SMS, Email und die großen sozialen Netzwerke) mit gleichzeitiger Kundenzufriedenheitsumfrage durchführen und die Ergebnisse dieser Kampagnen nachvollziehen.
Vollständig anpassbar: Sie können die Lösung an Ihre Bedürfnisse anpassen (z.B. basierend auf verschiedenen Nutzern).
Sie können mehrere Email-Accounts innerhalb des Systems verwalten.
Customer Service: you can manage the customer service calls directly from our CRM, as well as offer your customers the application for their mobile devices.
Kundendienst: Sie können Anrufe beim Kundendienst direkt vom CRM aus verwalten und den Kunden die App für ihre mobilen Endgeräte anbieten.
Ermöglicht die Verwaltung mehrerer Firmen.
Unterstützt mehrere Sprachen und Währungen.
Anpassbare Kalender.
Manufacturer Information

Run Time Solutions ist ein 1995 gegründeter IT-Dienstleister und offizieller SSP (Software Solutions Partner) von SAP. Das Unternehmen bietet seinen Kunden Produkte für eine unkomplizierte und sicherere Unternehmenssteuerung.