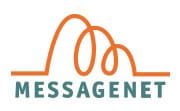 Messagenet S.p.A. è un'azienda leader nello sviluppo di servizi VoIP, fax virtuali e SMS via internet.
Commercializza i suoi servizi sia direttamente con il proprio sito che tramite installatori, segnalatori e rivenditori.
L'accordo con Wildix consente ai partner di aggiungere alla loro offerta servizi di telefonia VoIP di elevata qualità.
Messagenet opera lungo tre linee di business principali:
Telefonia
VoIP per aziende, professionisti, privati e call center
Fornitura di DID in 20 diversi paesi
Convergenza fisso – mobile
Number Portability
App per smartphone
Fax virtuale
Invio e ricezione fax tramite email per aziende e professionisti.
Number Portability
SMS e applicazioni verticali
Invii di SMS con mittente numerico o alias
Ricezione di SMS
Piattaforme click to call / click to message
INFORMAZIONI SUL PRODUTTORE:
Nata nel 1999, Messagenet è munita di autorizzazione generale per la fornitura di servizi telefonici accessibili al pubblico sull'intero territorio nazionale e offre una valida alternativa ai grandi operatori telefonici, puntando su innovazione dei servizi e trasparenza nelle tariffe. Conta oltre 400.000 utenti attivi. Grazie all'integrazione fra e-commerce, provisioning e infrastruttura telefonica, l'attivazione dei servizi è istantanea. Messagenet ha una solida posizione finanziaria e dedica una percentuale significativa del fatturato in ricerca e sviluppo.