HOTSOFT 8 DI HOISTGROUP – PMS PER HOTEL

HotSoft 8 is the PMS (property management system) developed by Hoist Group, which allows hotel staff to manage daily operations with increased control over bookings flow and finances.
HotSoft 8 consists of fully integrated modules and provides features that support all kinds of hospitality businesses, from hostels to hotel chains.
It is a scalable and flexible solution: just activate the services that you need at the moment and add more modules and additional features as soon as you need them.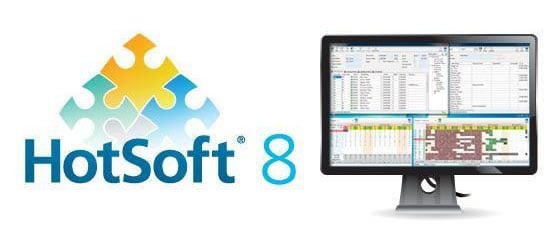 HotSoft 8 can be integrated with Wildix UC&C solution with the help of FIAS interface. It can be also integrated with finance systems, restaurant systems, credit cards system, badge and key card entry systems and TV channel manager. Hoist Group can also develop custom interfaces based on your needs.
INTEGRATION OF HOTSOFT 8 BY HOISTGROUP WITH WILDIX SYSTEM OFFERS THE FOLLOWING FEATURES:
Check in / check out / call barring for vacant room
Wake up call
List of calls made from the room
Housekeeping Room status (clean / dirty)
Call billing
Wildix Hotel FIAS PMS integration matrix : Sheet1