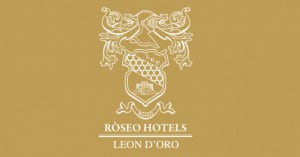 Colonne di marmo chiaro, lampadari in vetro di Murano, la città più romantica del mondo: il Ròseo Hotel Leon d'Oro è una specie di sogno nel cuore di Verona. Ma è anche uno dei primi centri congressuali della città, che conta 190 stanze, un Business Center con 11 sale meeting, bar e ristorante.
Una struttura elegante, versatile, adatta ad ogni esigenza, ammodernata da poco e quindi totalmente equipaggiata dei migliori confort. All'interno della recente ristrutturazione, la direzione ha deciso di dotarsi del sistema di comunicazione ritenuto più avanzato tecnologicamente, che permettesse di dare flessibilità e velocità a tutta l'organizzazione sia dell'Hotel che del Business Center.
Per questo, tra i vari sistemi sul mercato, il Ròseo Hotel Leon d'Oro ha scelto Wildix: installando una centrale unica, in grado di gestire tutta la struttura, e dotandosi degli strumenti di Unified Communications, l'Hotel è riuscito a soddisfare diverse esigenze. Wildix ha realizzato l'installazione con la collaborazione di Quickshop, azienda che opera da 20 anni in Valle Susa ed è specializzata in forniture per ufficio e consulenza e assistenza tecnico-commerciale in informatica e telecomunicazioni .
In primo luogo, lo staff riesce a comunicare in maniera molto più agile, grazie al Wildix Collaboration, la soluzione di comunicazione Wildix.
Barbara Agos, Direttrice dell'Hotel, racconta: "Siamo uno staff numeroso, giovane e dinamico, a cui piace sperimentare le nuove tecnologie. Parlarsi ora è molto più facile, ci stiamo tempestando di post-it, quando non chattiamo o non ci telefoniamo, grazie all'App Wildix per smartphone. L'uso del Collaboration è entrato nelle nostre abitudini in pochissimo tempo, perché, essendo più veloce e informale delle email, ci permette di essere sempre interconnessi, grazie anche alla sua integrazione con il gestionale della struttura."
Anche il sistema di CDR View, il sistema Wildix di analisi e controllo delle telefonate, è diventato presto un aiuto importante nella gestione dell'hotel, sia per poter monitorare le chiamate interne, rendendo quindi più efficiente il traffico degli interni di servizio, che nella relazione con i visitatori.
"The calls from the room is one of the services offered by the Hotel, and this tool allows precise and accurate charging without the risk of making a mistake for us, an objective tool that can be used to respond to any eventual complaints", says Ms. Agos. "In addition, Wildix Mobility service has changed the way we work. We are often on the move, on different floors of the hotel or in the conference center, but now we have more mobility and freedom in our movements. Wildix Mobility allows us to maintain our availability and reachability, which is essential in our work, since we must provide the information or to make reservations on the phone, and thus, stay in touch at any time of the day."
…WILDIX MOBILITY HA CAMBIATO IL NOSTRO MODO DI LAVORARE, PERCHÉ CI PERMETTE DI ESSERE PIÙ LIBERI NEI MOVIMENTI, PUR MANTENENDO LA NOSTRA REPERIBILITÀ, COSA FONDAMENTALE IN UN HOTEL.
Direttrice dell'Roseo Hotel Verona