Cloud Unified Communications
Keeping in Contact with Cloud Unified Communications
How using a Cloud-hosted PBX improves business operations
In today's digital age, it is more feasible than ever for business operations to be conducted entirely online. Cloud technology, such as data collection and cloud computing, has allowed businesses to become highly efficient and easy to manage. However,
one of the most valuable aspects of this technology is using the Cloud for unified communications
.
With unified communications in the Cloud, companies can create a work schedule tailored towards their goals, increasing productivity while maintaining a more positive and cooperative work environment.
Establishing a truly unified communications platform ensures that workflow and sales can progress in nearly any business situation
.

Obtén Más Información Sobre el Futuro de las Comunicaciones para Empresas
Rellena el formulario para descargar el documento sobrec "El Futuro de las Comunicaciones"
There are three main benefits in utilizing a Cloud-based unified communications system
Smart Working
Enabling workers to connect to their company communications system at any time and from anywhere for full work flexibility
Business Continuity
Ensuring that business operations can continue even in the event of outside disruptions
Scalability
Allowing for quick, convenient and cost-effective increase or decrease of the number of devices and/or licenses used by an organization
Let's discuss these three benefits in further detail
Among the most well-known (and most beneficial) advantages of hosting a UCC system in the Cloud is
the ability to allow employees to work anywhere
, a model known as
"smart working"
. In previous years, smart working was considered by management to be just an added benefit of a cloud-based communications system, something that was a luxury rather than an outright business necessity. However, as a result of the COVID-19 pandemic, smart working became necessary to create a productive work environment.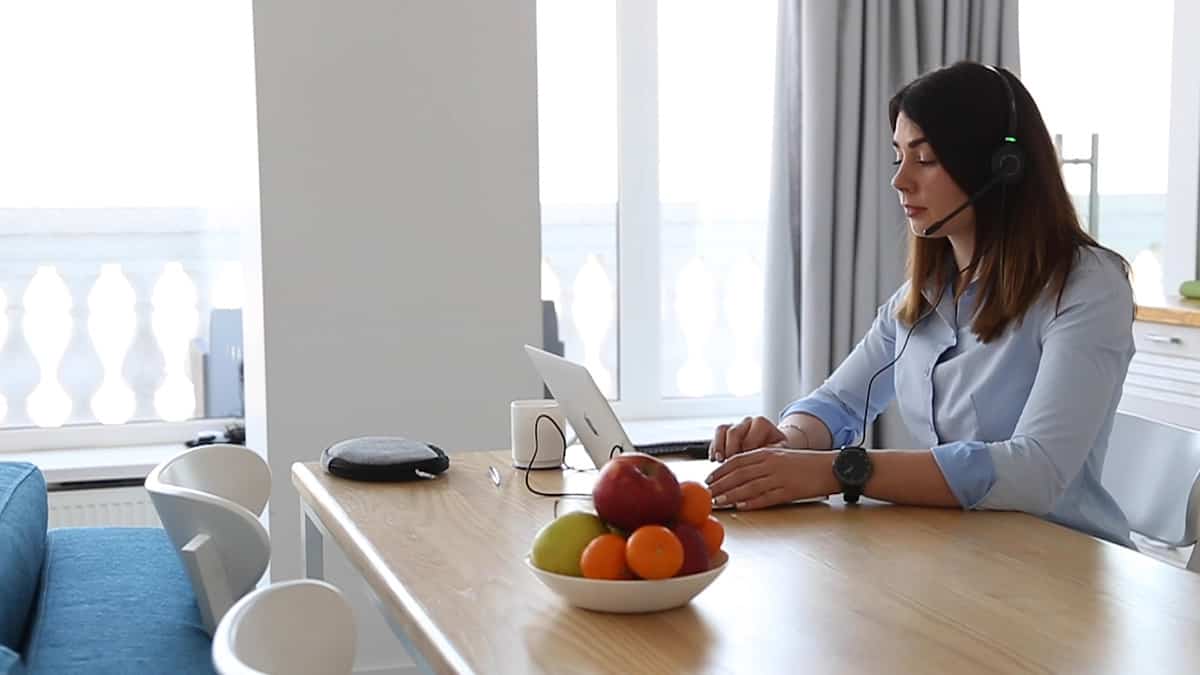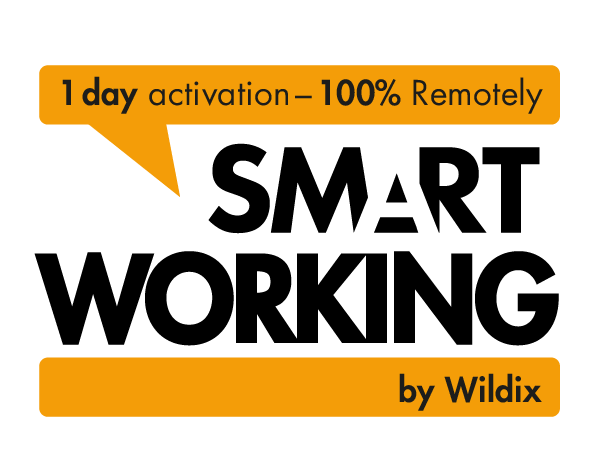 The best way to maximize these advantages is by using the Cloud to set up a unified communications system.
Through the Cloud, the PBX for any given UCC system and all its associated contacts become accessible from any location
, rather than from only the physical or wireless connections allowed on site. In other words,
using the Cloud means that employee phone numbers and other contact profiles can be used for communications on any device that can access the Cloud (such as laptops or smartphones)
.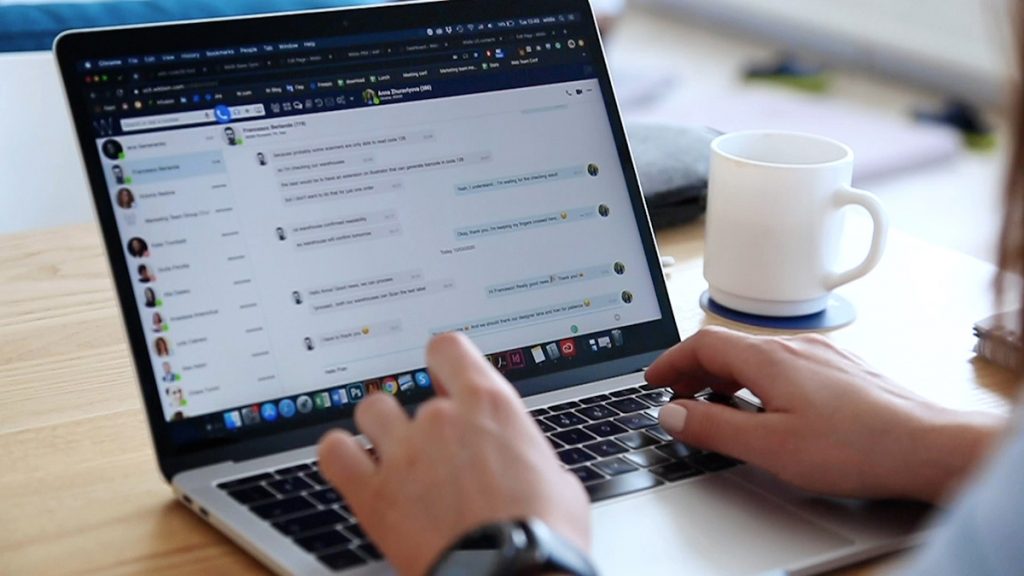 It should be noted that the term "smart working" is separate from the more commonly used "remote working" or "working from home." The latter two definitions tend to imply that an employee has the capability only to work from their home office, whether due to immovable equipment or location-based limitations of a company network. However,
the model of smart working embraces full mobility
.
By emphasizing connections that are not limited to a particular device or location, workers become able to collaborate with colleagues or reach out to customers from anywhere that's most convenient for them, whether that location is home, a coffee shop, an airport or even a park with a stable mobile connection.
The difference is highlighted through greater flexibility and convenience for workers on the network. This model's adaptability is further amplified by the possibility of a
bring your device (BYOD) approach, where users can sign into work communications from their devices
to continue working without their work-issued laptop or phone.
In this sense, smart working as enabled through Cloud-based unified communications grants workers full mobility and flexibility in their work, taking the benefits of the usual remote working to new heights. And since remote working has been consistently shown to result in
50% less employee turnover, 41% lower absenteeism and 21% increased company profitability
, it's safe to say smart working makes for an even more powerful investment for employee retention.
An effective business should have the ability to continue its regular operations regardless of outside circumstances. Using the Cloud alongside unified communications systems is a compelling way to support business continuity, enabling reliable operations and sustained business success.
If COVID-19 has shown the world anything, it is how devastating uncontrollable circumstances can be to typical business operations. Although the most notable example of this is stay-at-home orders, other possibilities should be considered as well. Weather-related disasters such as floods or storms, pest infestations or even extensive construction can easily affect a business and make it unsuitable for business operations.
In all such cases, a business needs to have a backup means of continuity
.
This backup is most easily provided through a Cloud-based unified communications solution
. If a central workplace becomes inaccessible,
a company's PBX in the Cloud can effectively create a workplace that can be accessed elsewhere
.
Planning a transition to the Cloud is an undertaking
, but, fortunately, it isn't difficult when working with an effective Systems Integrator or Managed Service Provider for advice.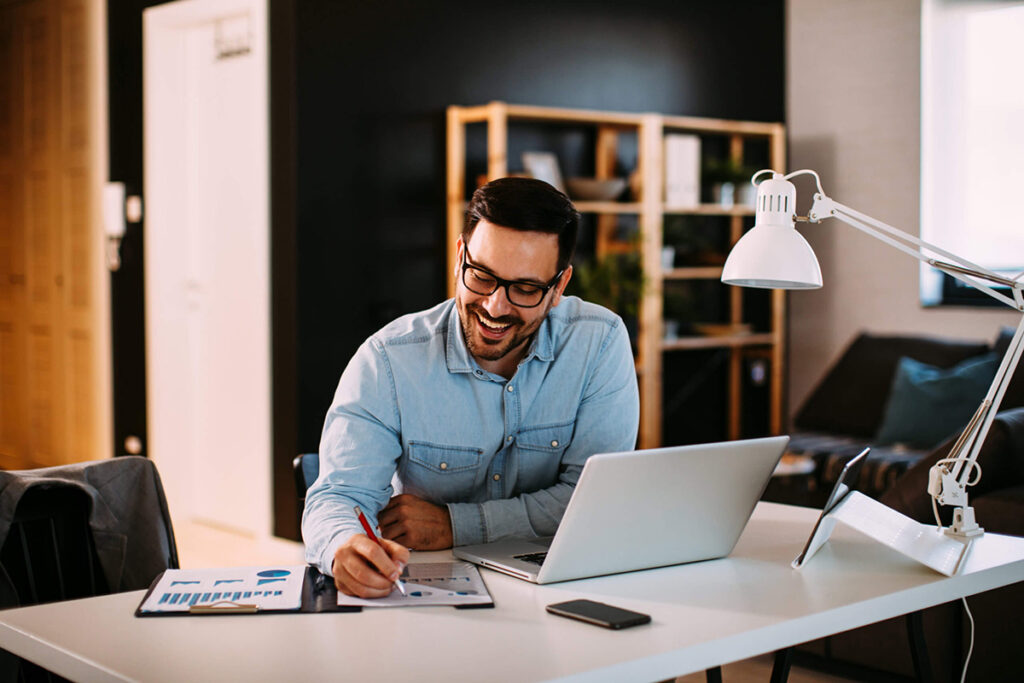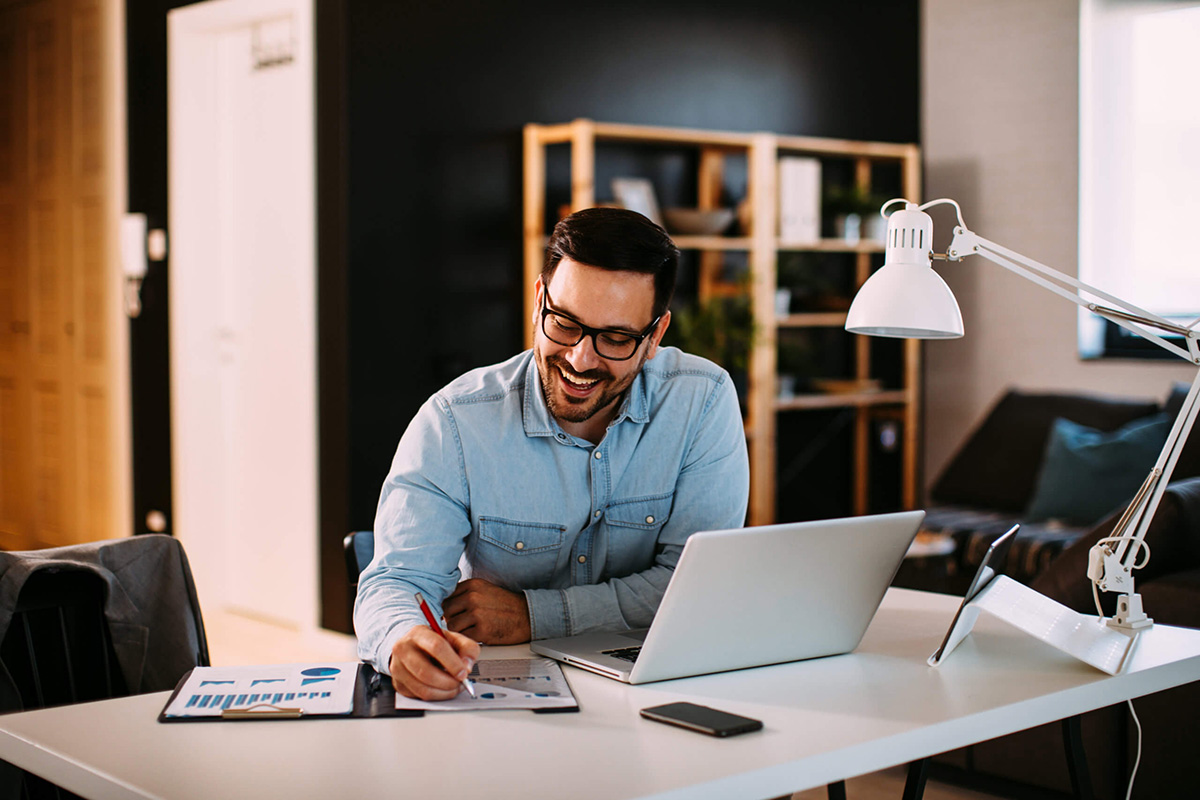 Once your UCC system is moved to the Cloud, it becomes far easier to access it from any location and device
. Cloud-based unified communications increase the operational power and stability for such UCC capabilities as Voice over Internet Protocol (VoIP) and videoconferencing. Thanks to Cloud computing and a more extensive network reach, Cloud-based unified communications create greater mobility for end-users and, consequently, flexibility in utilizing this technology.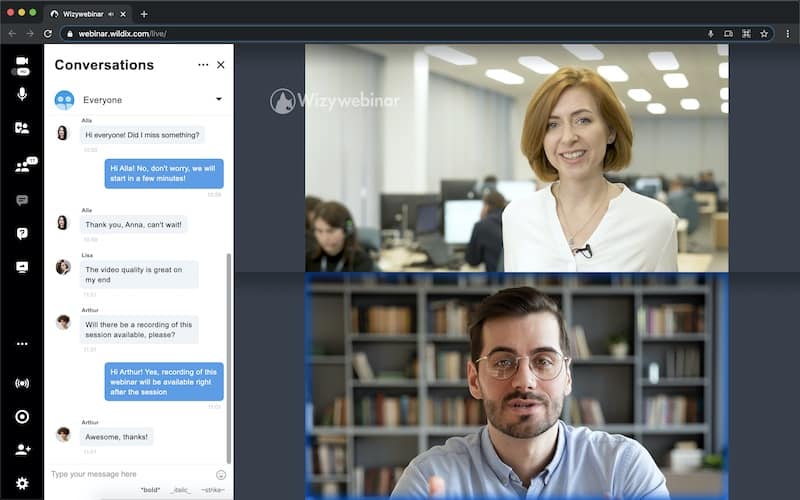 Rather than being tied to a physical PBX's location and operation, unified communications in the Cloud effectively allow communication channels to be powered by any existing internet connection, regardless of whether it originates from a company's main office building.
As a result,
using the Cloud for unified communications is crucial for business continuity
. It allows a company communications system to function without the use of or upkeep on a physical PBX. Should a physical office become inaccessible due to outside circumstances,
a Cloud-based unified communications system ensures that company communications can continue entirely uninterrupted
.
Implementing the Cloud to run unified communications allows for even more versatility beyond just location. Namely,
it allows for fast and straightforward scaling of the number of active devices a company uses
.
In traditional communication setups, administrators must be physically present to set up new telephony hardware or add laptops or smartphones to a company network. Mainly due to the platform being connected through physical wiring or limited to a specified network, new devices must be added on-site.
However, Cloud-based unified communication changes the nature of this setup entirely.
Because the Cloud enables remote access to a company's communications network, new users are added to the system remotely
. This means that a system administrator can quickly add a new user as an authorized part of the company network without physically connecting the device in question. The software can likewise be installed and connected remotely, as the managed service provider can authorize licenses for the end-user to implement and instantly use on their device.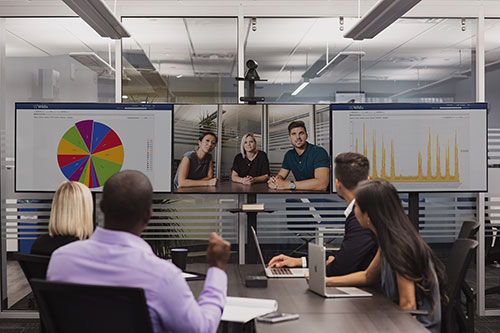 This convenience applies to removing users from a network as well. Should a company need to downsize or remove independent contractors from their communications system,
Cloud-based unified communications enable systems integrators to delete the specified users from the network remotely, removing account access and any relevant contact information process
.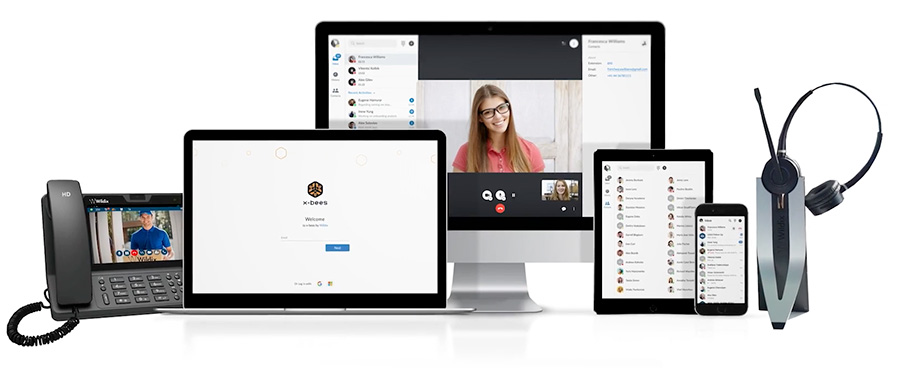 Again,
this procedure can be done without being physically present at the site allows for greater convenience for both the end-user business and the system administrator
. Neither party has to arrange for a physical appearance to conduct the procedure. Furthermore, the nature of this remote scaling of users also fits neatly into the previously discussed benefits of smart work and business continuity. Allowing users to be added or removed from a system while the administrator is elsewhere reduces the need for a centralized office to hold employees.
These capabilities for flexibility and scalability become incredibly impactful when Cloud communication technologies are bought as a service
, or on a month-to-month basis instead of through a single upfront fee.
Purchased through a monthly subscription, hardware or software used to run communications requires less cash investment
, potentially meaning that should the technology need to be upgraded or removed from the network, less total cash has been spent on them before being decommissioned.
The Cloud Service & Wildix
As a platform for unified communications, one especially effective option for applying these advantages of the Cloud is Wildix. As the first developer to utilize WebRTC technology to run UCC software directly in the browser,
Wildix focuses primarily on designing and implementing communications tools to run in the Cloud and take direct advantage of all the benefits that architecture allows.
Thanks to
a Cloud network powered by Amazon Web Services
, Wildix establishes a highly stable and reliable Cloud-based unified communications system that reaches a total of 133 countries without the need for on-prem equipment or on-site installations.
Wildix hardware can be drop-shipped out to end-users as a traditional purchase or as a Service and can then be set up and provisioned entirely remotely by the MSP
. Likewise, because
Wildix software is designed to run completely on the browser (with no additional app downloads)
, software solutions can also be enabled by the MSP and then implemented by the end-user with little to no downtime during the process.
With a focus on pure Cloud implementation and enabling fully mobile smart working,
the Wildix solution makes for a reliable, entirely scalable option for any enterprise
.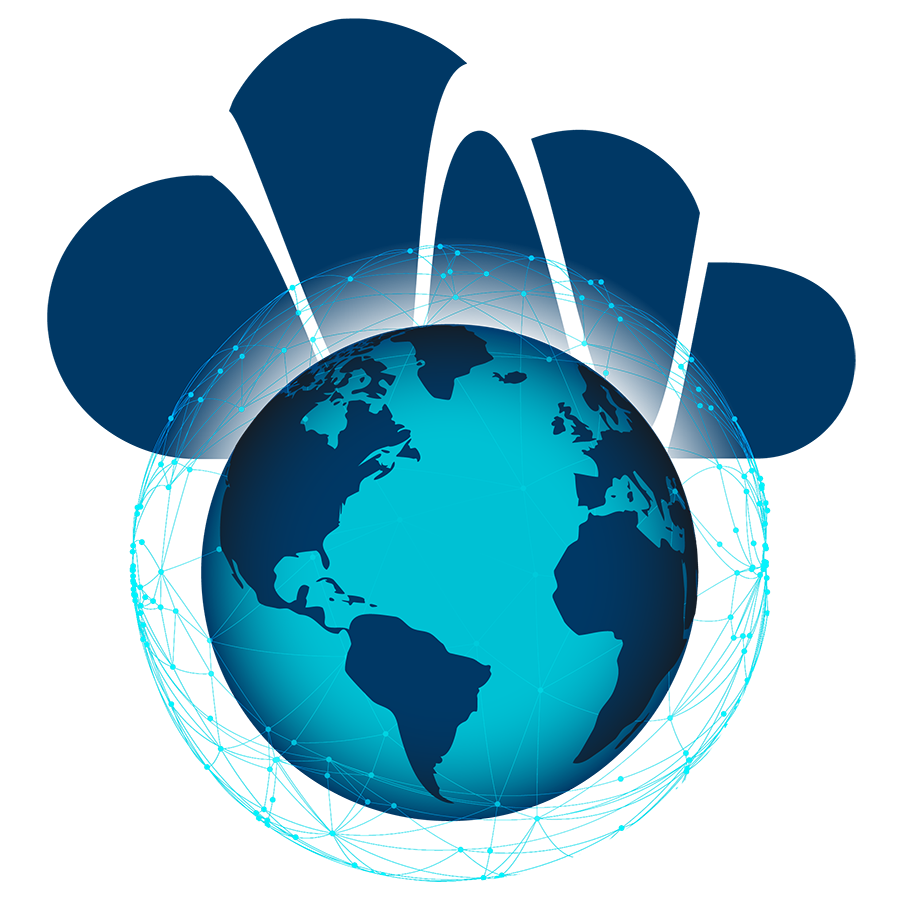 Get further details on how
Wildix works alongside the Cloud on:
Communications Unifiées Cloud
Gardez le Contact avec les Communications Unifiées Cloud
Comment l'utilisation d'un PBX hébergé dans le Cloud améliore les opérations commerciales
À l'ère du numérique, il est plus que jamais possible de réaliser des opérations commerciales entièrement en ligne. La technologie Cloud, comme la collecte de données et le Cloud computing, a permis aux entreprises de devenir très efficaces et d'en faciliter la gestion. Cependant, l'un des aspects les plus précieux de cette technologie est l'utilisation du Cloud dans les Communications Unifiées.
Grâce aux communications unifiées dans le Cloud, les entreprises peuvent créer un programme de travail adapté à leurs objectifs, permettant d'augmenter la productivité tout en maintenant un environnement de travail plus positif et coopératif. La mise en place d'une véritable plateforme de communications unifiées garantit que le flux de travail et les ventes peuvent progresser dans presque toutes les situations professionnelles.

[hfe_template id='7887370']
Il y a trois grands avantages à utiliser un système de communications unifiées basé sur le Cloud
Smart Working
Permettre aux travailleurs de se connecter au système de communication de leur entreprise à tout moment et de n'importe où, pour une totale flexibilité du travail.
Continuité des affaires
Veiller à ce que les opérations commerciales puissent se poursuivre même en cas de perturbations extérieures.
Évolutivité
Permettre une augmentation ou une diminution rapide, pratique et rentable du nombre de dispositifs et/ou de licences utilisés par une organisation.
Penchons-nous plus en détail sur ces trois avantages.
L'un des avantages les plus connus (et les plus bénéfiques) de l'hébergement d'un système UCC dans le Cloud est la possibilité de permettre aux employés de travailler n'importe où, un modèle connu sous le nom de «Smart Working". Ces dernières années, le Smart Working était considéré par la direction comme un simple avantage supplémentaire d'un système de communication basé sur le Cloud, quelque chose qui était un luxe plutôt qu'une nécessité commerciale absolue. Toutefois, à la suite de la pandémie de COVID-19, le travail à distance est devenu nécessaire pour créer un environnement de travail productif.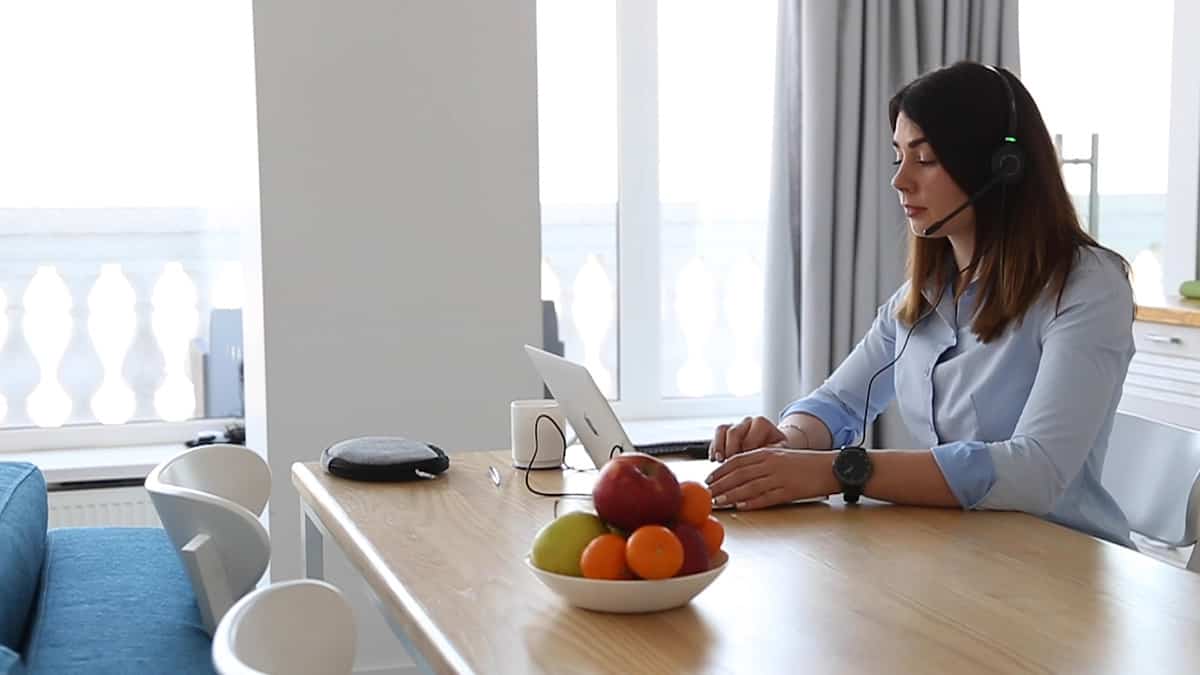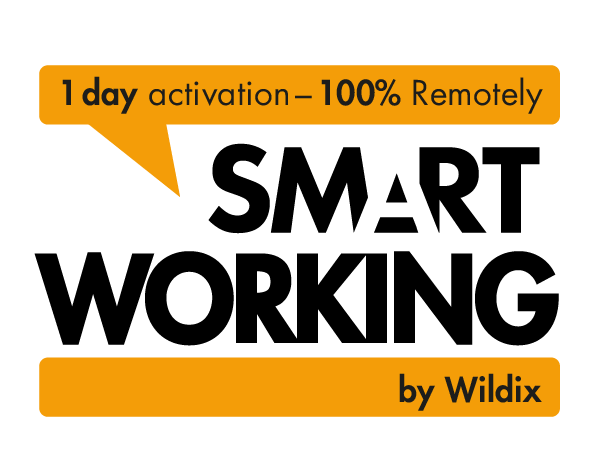 La meilleure façon de maximiser ces avantages est d'utiliser le Cloud pour mettre en place un système de Communications Unifiées. Grâce au Cloud, le PBX d'un système UCC donné et tous ses contacts associés deviennent accessibles depuis n'importe quel endroit, plutôt que depuis les seules connexions physiques ou sans fil autorisées sur le site. En d'autres termes, l'utilisation du Cloud signifie que les numéros de téléphone des employés et les autres profils de contact peuvent être utilisés pour les communications sur tout appareil pouvant accéder au Cloud (comme les ordinateurs portables ou les smartphones).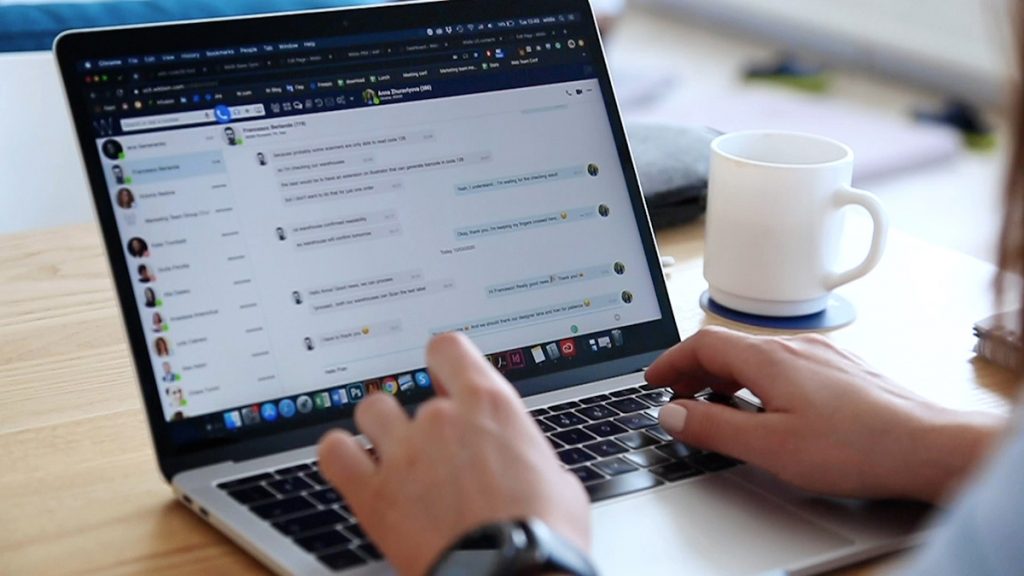 Il convient de noter que l'expression «Smart Working» est distincte des expressions plus courantes «télétravail» ou «travail à domicile». Ces deux dernières définitions tendent à impliquer qu'un employé n'a la possibilité de travailler qu'à partir de son bureau à domicile, que ce soit en raison d'un équipement inamovible ou des limitations géographiques du réseau de l'entreprise. Cependant, le modèle de travail à distance englobe une mobilité totale.
En mettant l'accent sur des connexions qui ne sont pas limitées à un appareil ou à un lieu particulier, les travailleurs sont en mesure de collaborer avec leurs collègues ou d'entrer en contact avec les clients depuis le lieu qui leur convient le mieux, qu'il s'agisse de leur domicile, d'un café, d'un aéroport ou même d'un parc disposant d'une connexion mobile stable.
La différence est mise en évidence par une flexibilité et une commodité accrues pour les travailleurs du réseau. L'adaptabilité de ce modèle est encore amplifiée par la possibilité d'une approche BYOD (Bring Your Own Device), où les utilisateurs peuvent se connecter aux communications professionnelles à partir de leurs appareils pour continuer à travailler sans leur ordinateur portable ou leur téléphone fourni par le travail.
Une entreprise efficace doit être en mesure de poursuivre ses activités régulières, quelles que soient les circonstances extérieures. L'utilisation du Cloud en parallèle avec les systèmes de communications unifiées est un moyen convaincant de soutenir la continuité des activités, permettant des opérations fiables et un succès commercial durable.
Si la COVID-19 a mis une chose en évidence, c'est à quel point les circonstances incontrôlables peuvent être dévastatrices pour les opérations commerciales. Bien que l'exemple le plus notable soit celui des commandes à domicile, d'autres possibilités doivent également être envisagées. Des catastrophes météorologiques telles que des inondations ou des tempêtes, des infestations de parasites ou même des travaux de construction importants peuvent facilement affecter une entreprise et la rendre impropre à ses activités. Dans tous ces cas, une entreprise doit disposer d'un moyen de secours pour assurer sa continuité.
Cette sauvegarde est plus facilement assurée par une solution de Communications Unifiées basée sur le Cloud
. Si un lieu de travail central devient inaccessible,
le PBX Cloud d'une entreprise peut effectivement créer un lieu de travail accessible ailleurs
.
La planification d'une transition vers le Cloud est une enterprise
, mais, heureusement, elle n'est pas difficile lorsqu'on travaille avec un intégrateur de systèmes ou un fournisseur de services gérés efficace pour obtenir des conseils.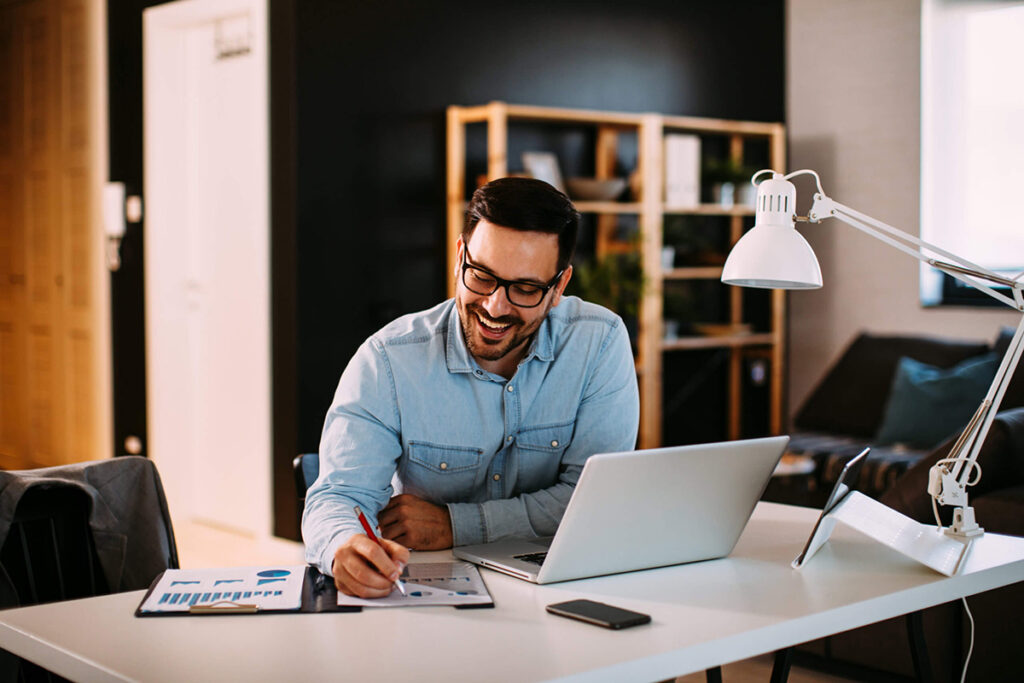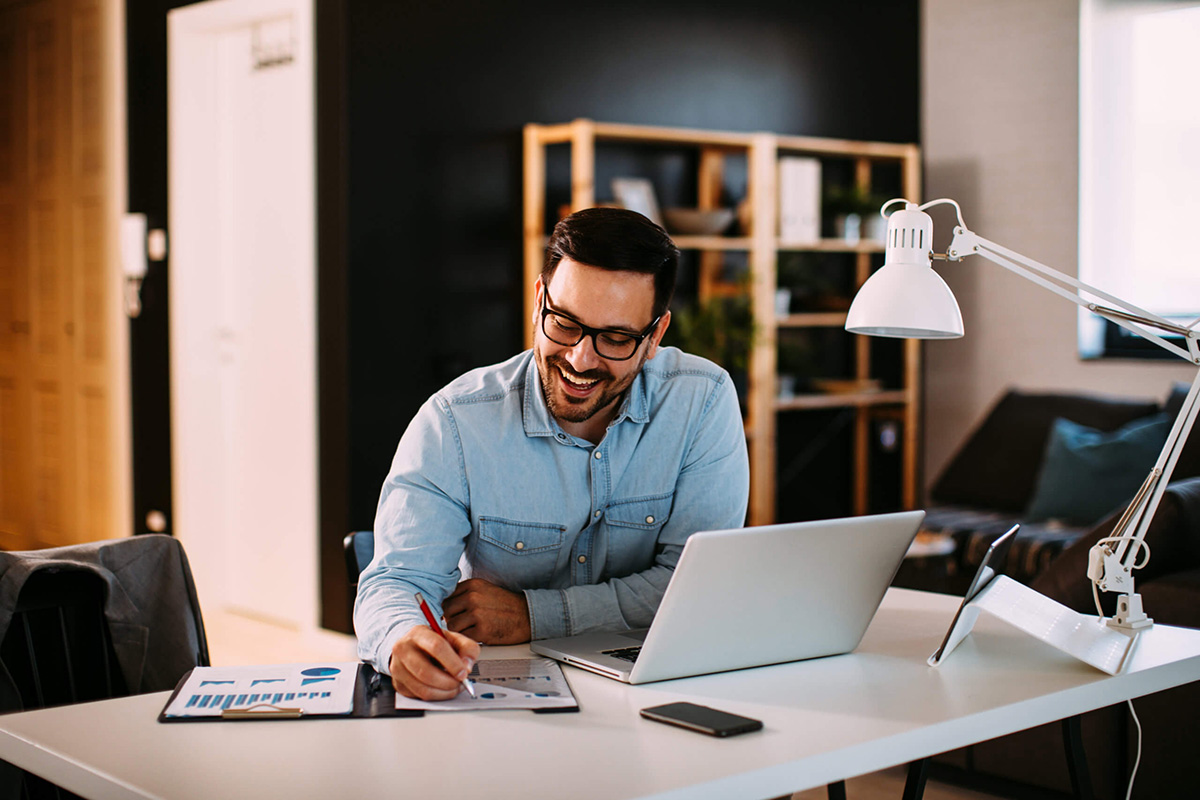 Une fois que votre système UCC est migré vers le Cloud, il devient beaucoup plus facile d'y accéder depuis n'importe quel endroit et n'importe quel appareil. Les Communications Unifiées basées sur le Cloud augmentent la puissance et la stabilité opérationnelles de fonctionnalités UCC telles que la voix sur IP (VoIP) et la vidéoconférence. Grâce au Cloud Computing et à une portée réseau plus étendue, les Communications Unifiées Cloud offrent une plus grande mobilité aux utilisateurs finaux et, par conséquent, une plus grande flexibilité dans l'utilisation de cette technologie.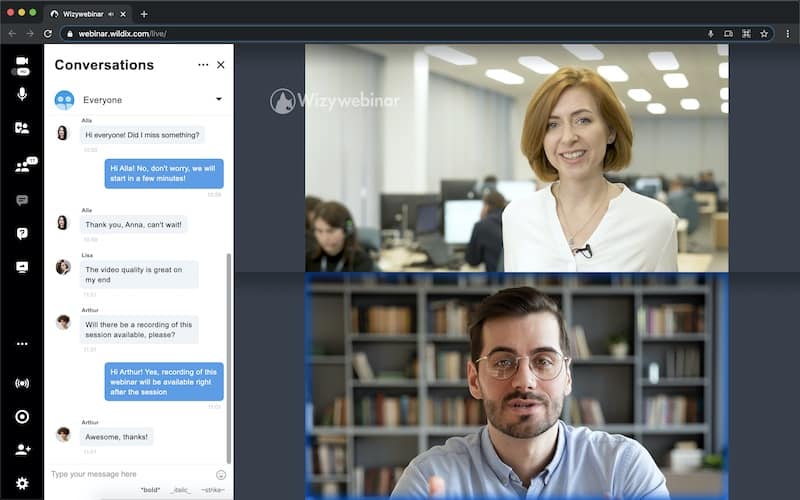 Plutôt que d'être liées à l'emplacement et au fonctionnement d'un PBX physique, les Communications Unifiées dans le Cloud permettent aux canaux de communication d'être alimentés efficacement par n'importe quelle connexion Internet existante, qu'elle provienne ou non du bâtiment principal de l'entreprise.
Par conséquent, l'utilisation du Cloud pour les Communications Unifiées est cruciale pour la continuité des activités. Elle permet à un système de communication d'entreprise de fonctionner sans l'utilisation ou l'entretien d'un PBX physique. Si un bureau physique devient inaccessible en raison de circonstances extérieures, un système de communications unifiées basé sur le cloud garantit que les communications de l'entreprise peuvent se poursuivre sans interruption.
La mise en œuvre du Cloud pour gérer les Communications Unifiées permet une polyvalence encore plus grande, au-delà du simple emplacement. En effet, elle permet de faire évoluer rapidement et simplement le nombre de dispositifs actifs utilisés par une entreprise.
Dans les configurations de communication traditionnelles, les administrateurs doivent être physiquement présents pour configurer un nouveau matériel de téléphonie ou ajouter des ordinateurs portables ou des smartphones au réseau de l'entreprise. Principalement parce que la plateforme est connectée par un câblage physique ou limitée à un réseau spécifique, les nouveaux appareils doivent être ajoutés sur place.
Cependant, la Communications Unifiées basée sur le Cloud change complètement la nature de cette configuration. Comme le Cloud permet un accès à distance au réseau de communication d'une entreprise, les nouveaux utilisateurs sont ajoutés au système à distance. Cela signifie qu'un administrateur système peut rapidement ajouter un nouvel utilisateur en tant que partie autorisée du réseau de l'entreprise sans connecter physiquement l'appareil en question. De même, les logiciels peuvent être installés et connectés à distance, car le fournisseur de services gérés peut autoriser des licences que l'utilisateur final pourra mettre en œuvre et utiliser instantanément sur son appareil.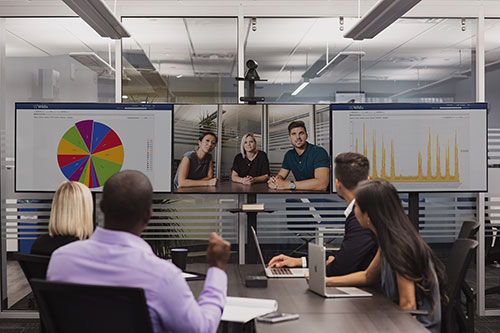 Cette commodité s'applique également à la suppression des utilisateurs d'un réseau. Si une entreprise doit réduire ses effectifs ou retirer des entrepreneurs indépendants de son système de communication, les Communications Unifiées en Cloud permettent aux intégrateurs de systèmes de supprimer à distance les utilisateurs spécifiés du réseau, en supprimant l'accès au compte et tout processus d'information de contact pertinent.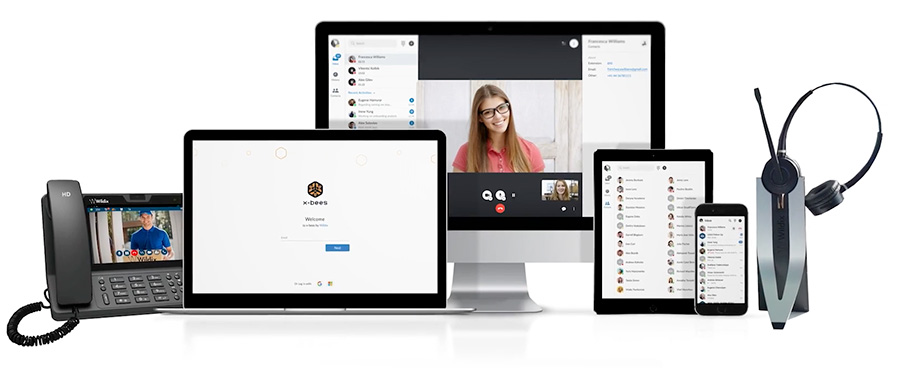 Là encore, cette procédure peut être effectuée sans avoir à être physiquement présent sur le site, ce qui est plus pratique pour l'entreprise utilisatrice et l'administrateur système. Aucune des parties n'a à solliciter une présence physique pour mener à bien la procédure. En outre, la nature de cette mise à l'échelle à distance des utilisateurs s'inscrit parfaitement dans le cadre des avantages du Smart Working et de la continuité des activités évoqués précédemment. Le fait de permettre l'ajout ou la suppression d'utilisateurs dans un système alors que l'administrateur est ailleurs réduit la nécessité d'un bureau centralisé pour accueillir les employés.
Ces capacités de flexibilité et d'évolutivité ont un impact considérable lorsque les technologies de communication en Cloud sont achetées en tant que service (aaS), ou sur une base mensuelle, plutôt que par le biais d'un paiement initial unique. Acheté par le biais d'un abonnement mensuel, le matériel ou le logiciel utilisé pour gérer les communications nécessite moins d'investissement en espèces, ce qui signifie potentiellement que si la technologie doit être mise à jour ou retirée du réseau, moins d'argent aura été dépensé avant d'être mis hors service.
Le Service Cloud & Wildix
En tant que plateforme de Communications Unifiées, Wildix est une option particulièrement efficace pour profiter des avantages du Cloud. En tant que premier développeur à utiliser la technologie WebRTC pour l'exécution du logiciel UCC directement dans le navigateur, Wildix se concentre principalement sur la conception et la mise en œuvre d'outils de communication fonctionnant dans le Cloud et profite directement de tous les avantages permis par cette architecture.
Grâce à un réseau Cloud alimenté par Amazon Web Services, Wildix met à disposition un système de Communications Unifiées basé sur le Cloud très stable et fiable qui atteint un total de 133 pays sans avoir besoin d'équipement sur site ou d'installations sur place.
Le matériel Wildix peut être livré aux utilisateurs finaux sous forme d'achat traditionnel ou de service (as a Service) et peut ensuite être configuré et approvisionné entièrement à distance par le MSP. De même, comme le logiciel Wildix est conçu pour fonctionner entièrement sur le navigateur (sans téléchargement d'applications supplémentaires), les solutions logicielles peuvent également être activées par le MSP et ensuite mises en œuvre par l'utilisateur final avec peu ou pas de temps d'arrêt au cours du processus.
En mettant l'accent sur une mise en œuvre purement Cloud et en permettant le travail à distance entièrement mobile, la solution Wildix constitue une option fiable et entièrement évolutive pour toute entreprise.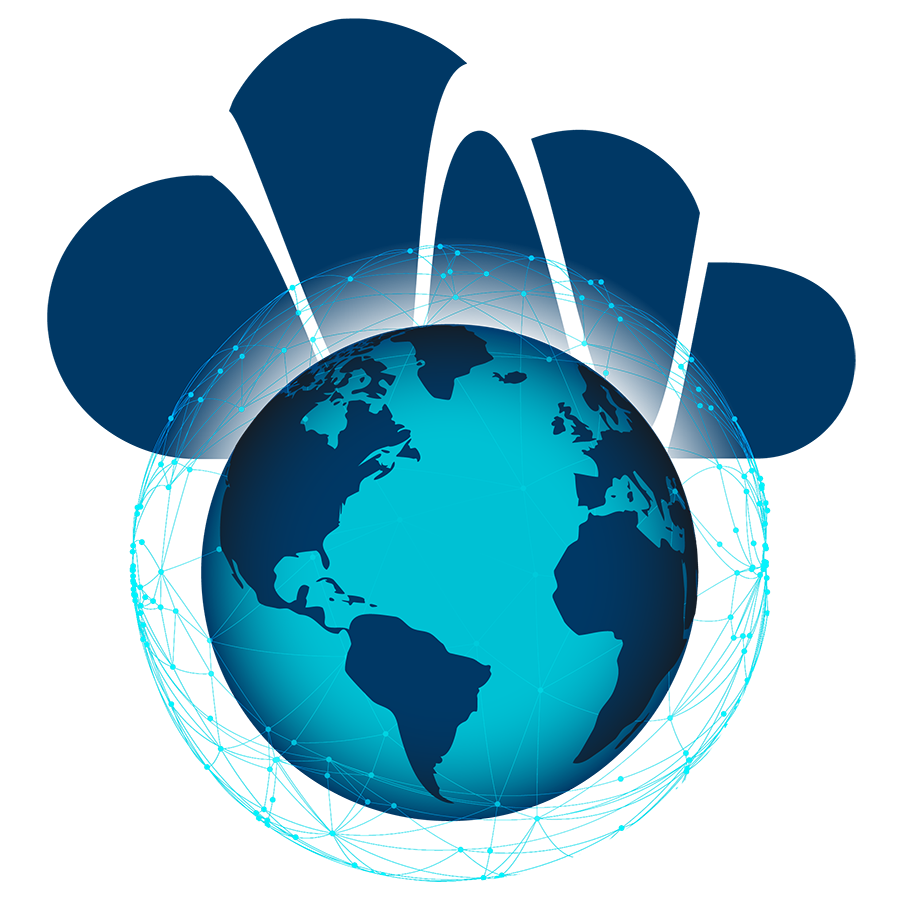 Obtenez plus de détails sur la façon dont Wildix fonctionne avec le Cloud sur :