RAMP simplifies your Wildix call recordings management

COTU provide an industry leading suite of cloud based SaaS applications to UCaS and IT&T Resellers and Partners, enabling them to deliver amazing solutions to their customers.

RAMP (Recording Archive Management Portal) was developed in 2015 by COTU to meet the growing requirements of the market for the secure archival and hosting of call recording files.
In order to meet both internal and industry requirements, organisations are obliged to retain call recordings of engagements with their customers for anything up to 7 years.
RAMP allows you to upload, store and access all of your historic call recordings from one secure, yet simple, platform.
COTU simply require an admin login to access the WMS for each PBX from which the recordings are being archived. Using the Wildix APIs RAMP will pull the call recordings across to secure S3 storage within AWS.
RAMP users can then search for, playback or download (based on user permissions) the relevant recordings, all using search filters based on the standard and familiar Wildix call metadata.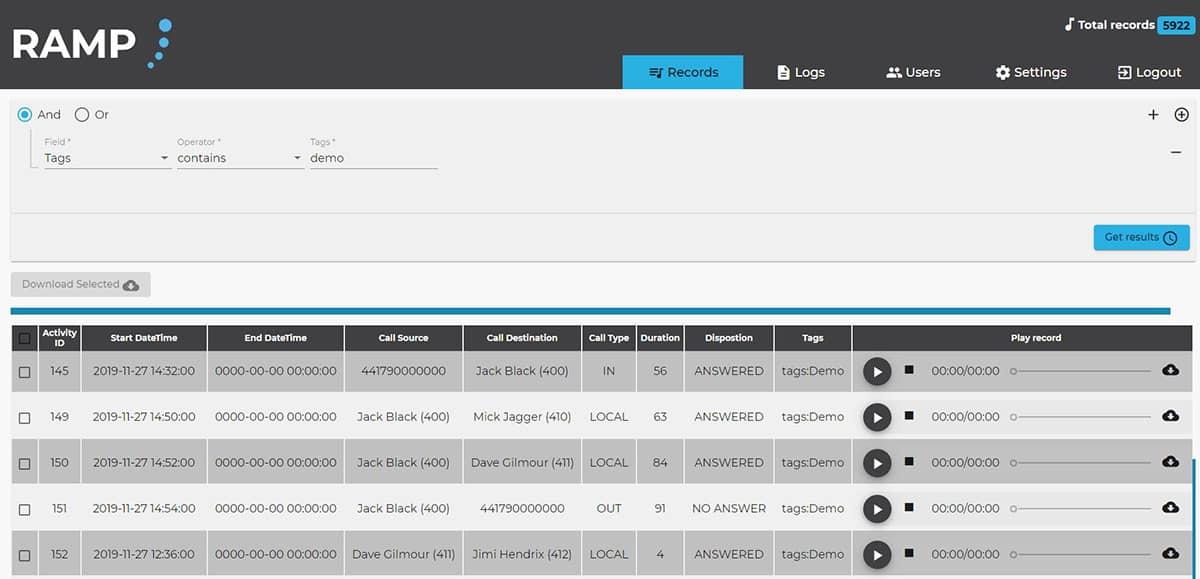 "We have been deploying RAMP alongside our Wildix PBXs to expand on the functionality and flexibility of our solution to the customer. Having the ability to import recordings from the customer's previous voice platform and then continuing this with live sync of the new platform creates a seamless customer experience. The RAMP portal is easy to use and the modern design makes the searching, playing and downloading of call recordings very intuitive. Having the ability to filter out call recordings to only the users that require them adds an extra layer of security and compliance."
"I have been involved with supplying RAMP to multiple customers over the past few years. The best endorsement I can give is that RAMP simply works exactly as needed. It offers the end user a straight-forward portal allowing for an easy search and listen for their recordings. I've implemented RAMP using calls originating from a number of recording sources, and each time COTU have been involved in the scoping and deployment process ensuring the customer experience is smooth from start to finish."