Improve your company security thanks to Wildix PBX integration with Mobotix most secure product.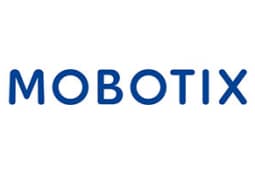 Type of Integration: Wildix Certified
Type of Connection: SIP End point
Wildix Product Concerned: Doorphone
FREE / EXTRA CHARGES: FREE
Mobotix T25 has been integrated with Wildix communication system to allow control access of a building or an office. Door phone can pass video and audio stream to VISION, WP600AXX phones, to browser or to Collaboration Mobile App for smartphones.
The company focuses on the development of user-friendly complete system solutions from a single source.
MOBOTIX AG is the leading pioneer in network camera technology with headquarters in Germany. Since its foundation in 1999, one of the company's focus has been to make high-resolution video systems cost-efficient. From 2010 onwards, MOBOTIX has been constantly extending its product range to include intelligent home automation products developed in-house.
Mobotix and Wildix Integration Supported Features
They Already Installed This Integration