Hansen Software Corporation is a leading provider of call recording and call accounting products. CASH+ Hansen Call Recording presents the unique opportunity to enjoy all of the functionality of call recording without sacrificing the efficiency and reporting capabilities of a state of the art call accounting system. CASH+ Hansen Call Reports is a state of the art, easy to use, call accounting software that will improve your business' productivity, save you time and increase revenue.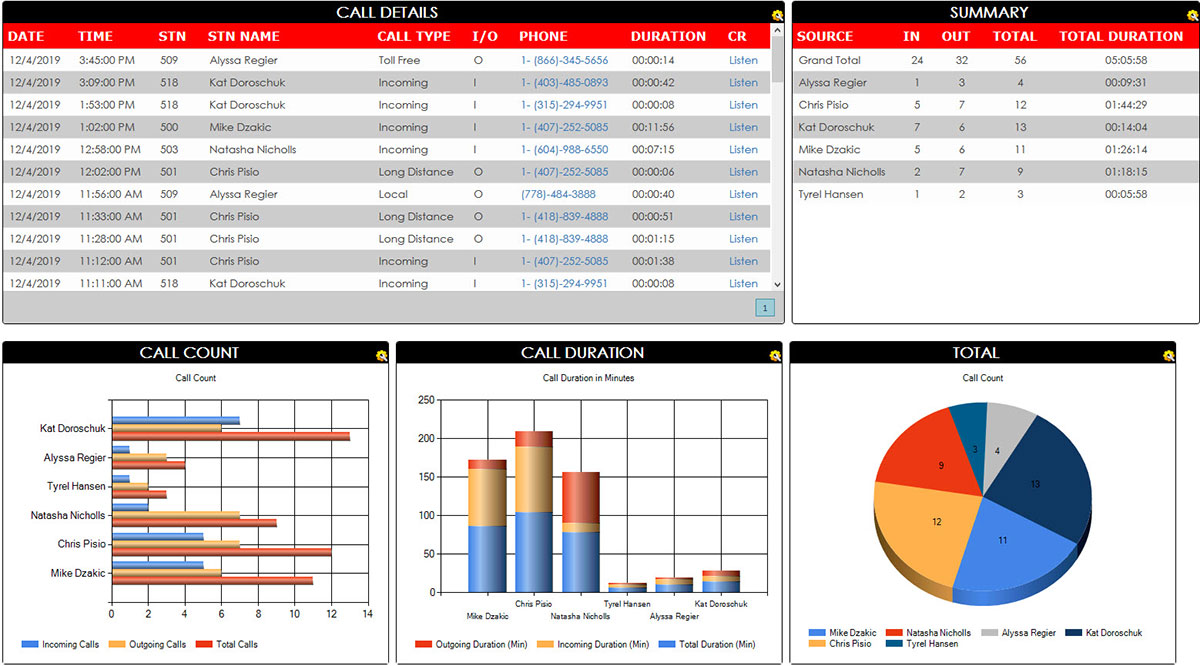 With the purchase of the CASH+ Hansen Call Recording and/or Hansen Call Reports online installation assistance is included. Hansen team will work with the Wildix partner and customer to help ensure the software gets installed, up and running. This integration requires no hardware or complex setup. Hansen team only require administration credentials on the target phone system.
After install, Hansen team will provide online training to the customer to show them how to use the product. With purchase, they receive a full year of unlimited technical support, training and software upgrades.
Hansen's CASH+ Call Recording solution provides some capabilities not previously available to Wildix partner's in the standard capability of the PBX
CDR and call recordings are off boarded from the PBX, allowing for long term storage (archival). Archived data can be searched, filtered, etc to easily locate call recordings based on call details (e.g. called party number, date/time, etc).
CASH+ Hansen Call Recording offers more than 30 rolling days of recording retention and more in-depth reporting. Packages are available for retaining call accounting data and audio recordings indefinitely.
Please find the technical documentation
here
[boxzilla_link box= »7857485″ action= »toggle » class= »button green css-classes »]Click Here to Send Your Request[/boxzilla_link]